Ever since
Gram went into the hospital
I have reached all new levels of anxiety. I thought that was bad boy was I wrong!
For those of you who do not know Gram passed away on Friday April 13, 2012.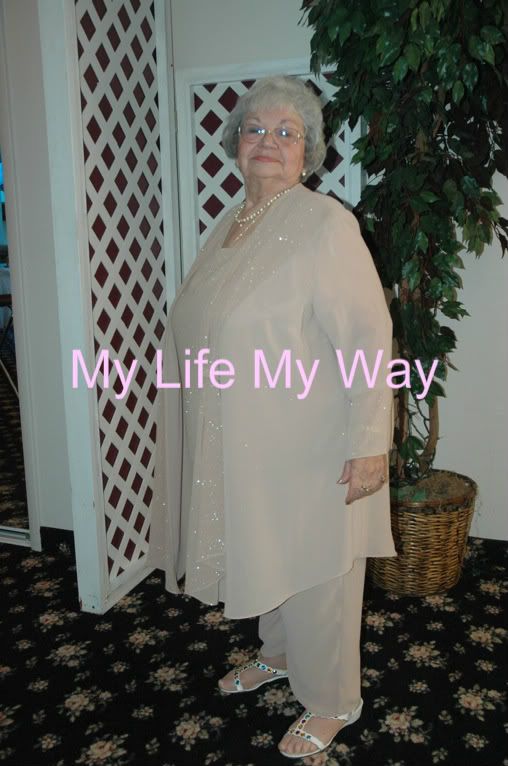 Gram I love you more than I could have ever showed you. You taught me so much. I have so many wonderful memories of you. I will never forget you. You will be missed so so much. I hope you are having fun with your mom and siblings now. Know that we will all be okay but watch over us and guide us.
It was the saddest day of my life. I woke up 4:30am Friday morning to a text message from my Uncle saying…
Grams finger & toes are getting cold. Her BP was very low. Her breathing has changed. She is comfy. I don't know ho much longer she has. I feel today is the day. Where there is another change I will let you know.
I then realized that it was Friday the 13th and I knew then and there that yes today is going to be the day because Gram is superstitious like that.
I decided that I need to go to the hospital and see my Grandmother at least one more time alive. Let me tell you it was the BEST decision I had ever made. I got to the hospital at 7:30am and was there till about 4:30pm. Gram was in bad shape which I knew walking in. Hospice came in as they have been everyday since she went into their care. They seemed to feel that Gram was going to pass as well it was just a matter of time. They told us that we all needed to let her know that we would be okay after the passed. I had made my peace with her last week but I told her again. My father was the only one that I knew of that had not done that yet. We were all in the room and my father was by Grams side and he started to tell her that it was okay for her to go and that he would be okay. He lost it. That in turn made me loose it. I hugged my father harder than I ever have before.
By 4pm I was ready to head home. It had been a long exhausting emotional day and I still had a 2 hour drive. I also knew that if Gram was going to go I did not want to be in the room with her because she wouldn't have wanted any of her grand kids to see her like that. My cousin and I left. I was about an hour into my drive when I got the worst phone call in my life letting me know that my Gram was gone.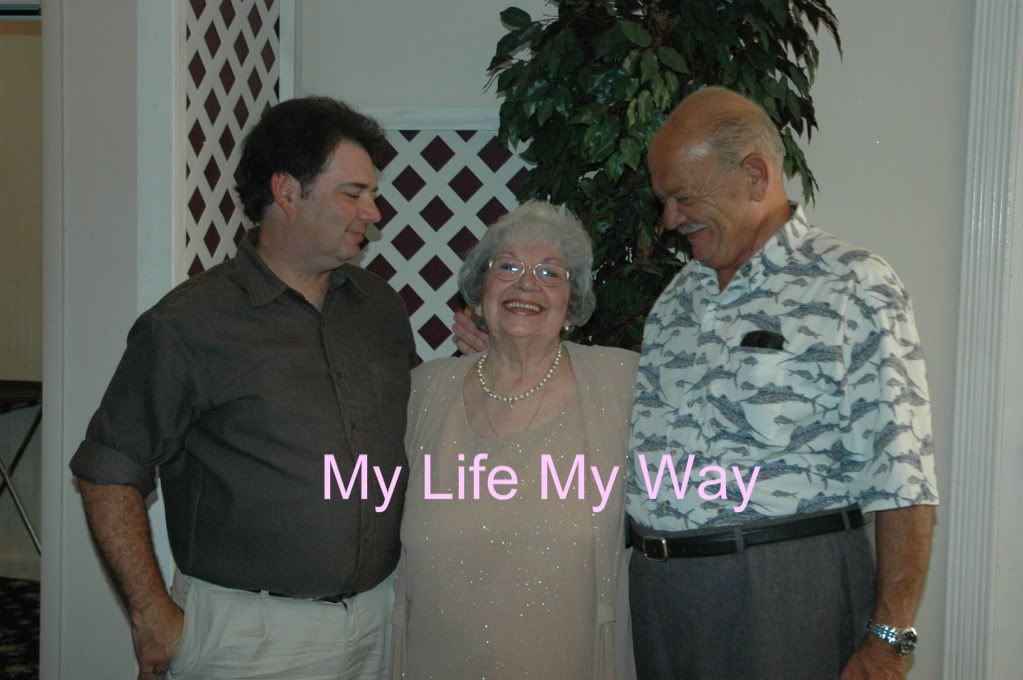 Gram and her boys. My Uncle Jim on the left and my father on the right. She loved her boys more than life itself and would do ANYTHING she could for them. 
Needless to say I was upset. I had to keep it together until I got home. When I got home I just lost it. I feel like my best friend is gone. My Gram and I were super close and this has been super hard for me to deal with.
The anxiety I have been feeling has been so hard to deal with. 
I usually have no problem dealing with it either. Normally I will just go for a nice long walk or run, go to the gym take a combat class or talk to my mom or a friend about what is going and and that USUALLY does the trick. The thing is I HAVE been doing these things and yet I still have the feelings of anxiety and I can not figure out how to shake it. 
For some reason the anxiety that I am feeling over what is going on with Gram is KILLING me. It has reached a all time high and I am having a really hard time dealing with it. Random things will make me break down and ball like a baby. For instance Wednesday night I went to combat and one of the tracks was set to Send Me An Angel and I just about lost it while I was throwing my jabs and hooks.
I feel like the world is closing in on me lately. I feel like this was just the cherry on top so to speak. 
I called my mother the other day on my way home from work and about totally lost my mind on her. She answered the phone and the first words outta my mouth were I can't deal with this f*cking anxiety anymore. I  wanna scream, cry, laugh, smile, frown.
I thought she was gonna have me committed. I was wrong. Mom did what Mom does best and she tried to talk me down from the crazy anxiety filled roller coaster I was on. It helped to a point. To a point. I went home that night sat on the floor hugged my puppies and cried balled my eyes out. 
My anxiety is starting to physically affect me too. I find myself having a hard time breathing. I can't take that deep cleansing breath and it is killing me. I don't like this feeling. I find myself being really short with people and snapping for no reason at all. I want NEED to find a way to get through this. 
How do you deal with your anxiety? Any advice?