Yup $176 dollars of groceries looks just like this…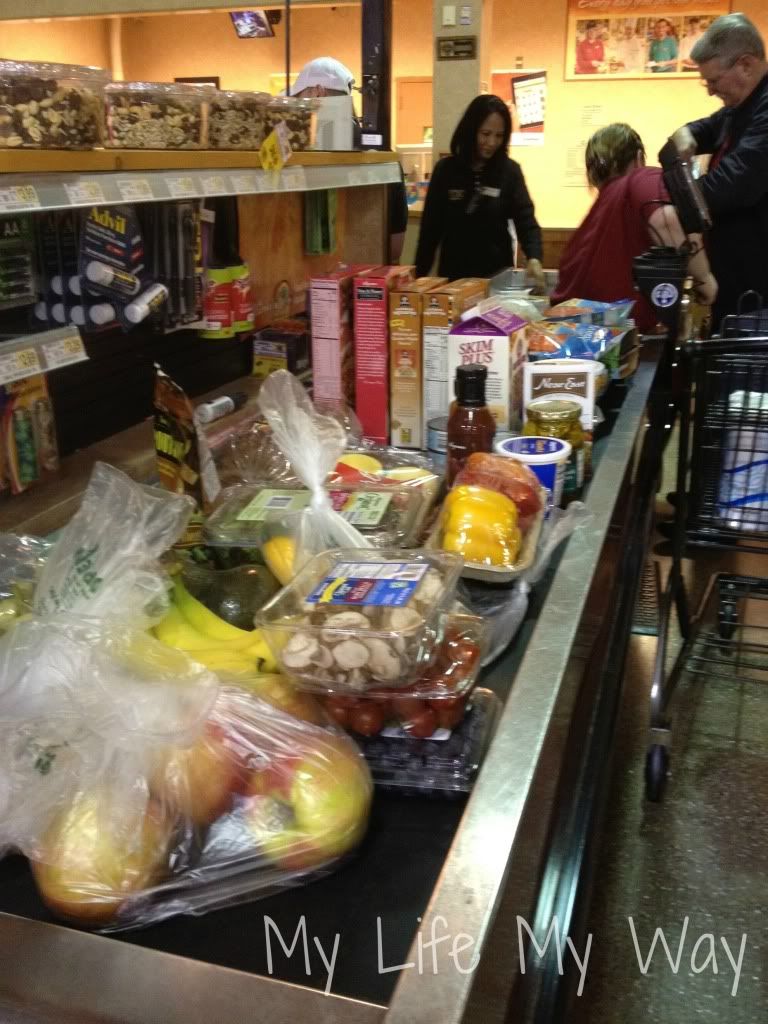 I kid you not.
Now why the heck would I spend that much on groceries when I live alone? Because just that I LIVE ALONE therefore I only go grocerie shopping when I NEED to. AKA when the fridge is empty and the cabinets are empty. Yup I wait as long as possible to go.
Word to the wise? Go to the the farmers market to get your fruits and veggies. WOW they were expensive at Wegmans! Never again will I make that mistake! 
Nikki is that 4 boxes of cereal? 
Why yes, yes it is! Ya see since I live alone I tend to eat cereal or eggs for breakfast. Not abnormal at all for me. 
So there ya have that is what $176 dollars of groceries looks like.