See that right there? That is my
old car
. As in the car I NO LONGER OWN!
HALLEL-FREAKIN-LUJAH!!!!
That friends is The Little Red Honda and I had a love hate relationship for a good 4 years. I mean I loved her because she was awesome on gas but deep down I hated her because lets face it she is a little car and I am NOT a car person.
Nikki, if you are not a car person then why in the world would you get a car?!?
Good question friends!
See the reason I got this car to begin with is because 4 years ago I had a Saturn Vue and it started to need some heavy duty work and it made more sense to trade it in and get a new car than to drop all kinds of money into it to fix it. So car shopping my mom and I went. At the time gas prices were starting to creep up so we figured I should get something gas efficient. Good idea…at the time. That my friends is how I ended up with The Little Red Honda.
I have to say she was good to me. I would go a solid week on a tank of gas back and forth to work. She never gave me any mechanical problems. She even handled well in the snow all things considered. I just was  not happy in her. Again I am not a car person I am a truck suv girl at heart.
While I was on vacation I was driving down the road and I was coming up on the local Nissan dealer. As I got closer I thought to myself lemme just stop in and see. No harm in that right? Right. I get there and I test drive my dream car. A 2012 Nissan Pathfinder. I LOVED it. Loved everything about it. I asked them what I would be looking at payment wise. That's when I feel outta love with it. They are nuts! They wanted $650 dollars a month for the beast! NO THANK YOU!
Then I asked to take to take a Nissan Xterra for a drive. I fell in love again. The ride was smooth and the handle was amazing for a smaller suv. I asked them to run me some number and they came back to me in a range I was happy with. Lets just say I drop kicked the Honda to the side for the Xterra! I managed to trade in The Little Red Honda and get myself into a BRAND SPANKING NEW Xterra for the same monthly payments! SCORE! Even better my auto insurance went down $200 dollars a year because of all the safety features!
Now without furter adue let me introduce you to my brand new 2012 Nissan Xterra Pro-4x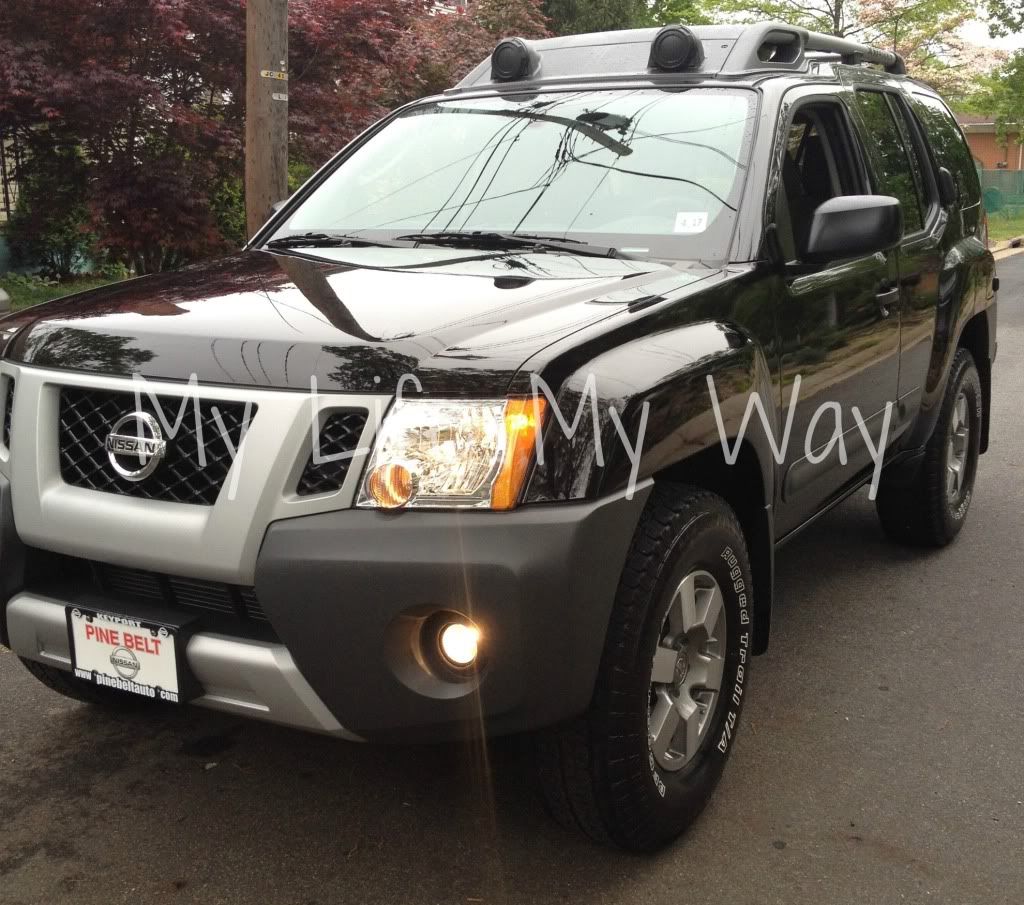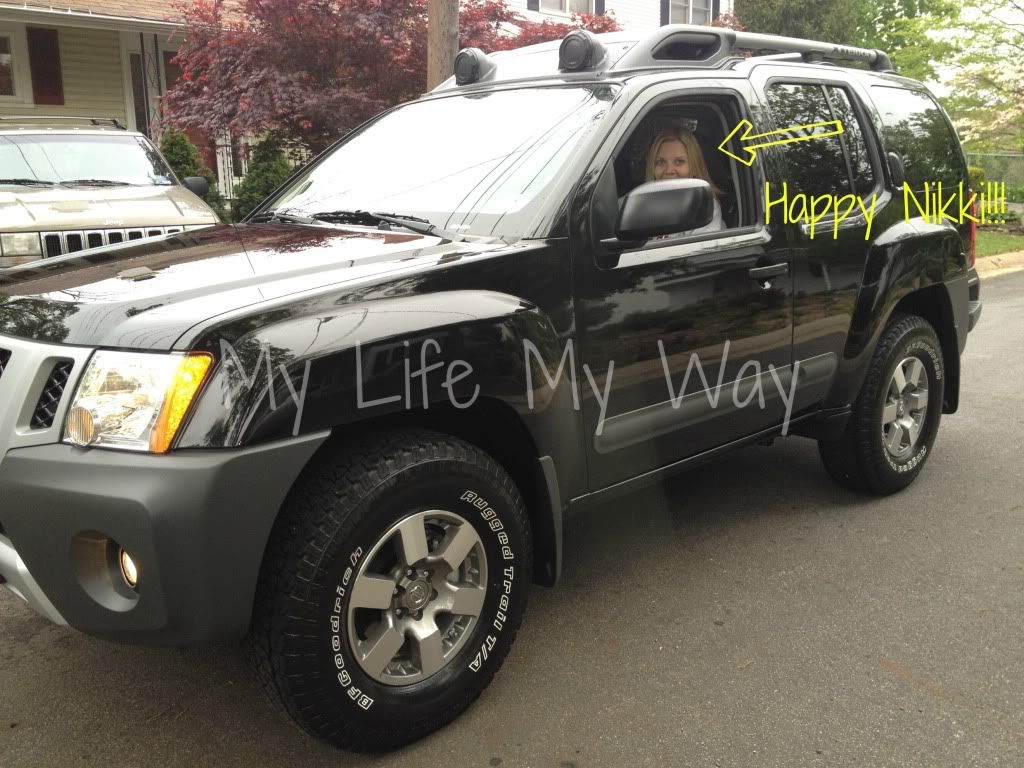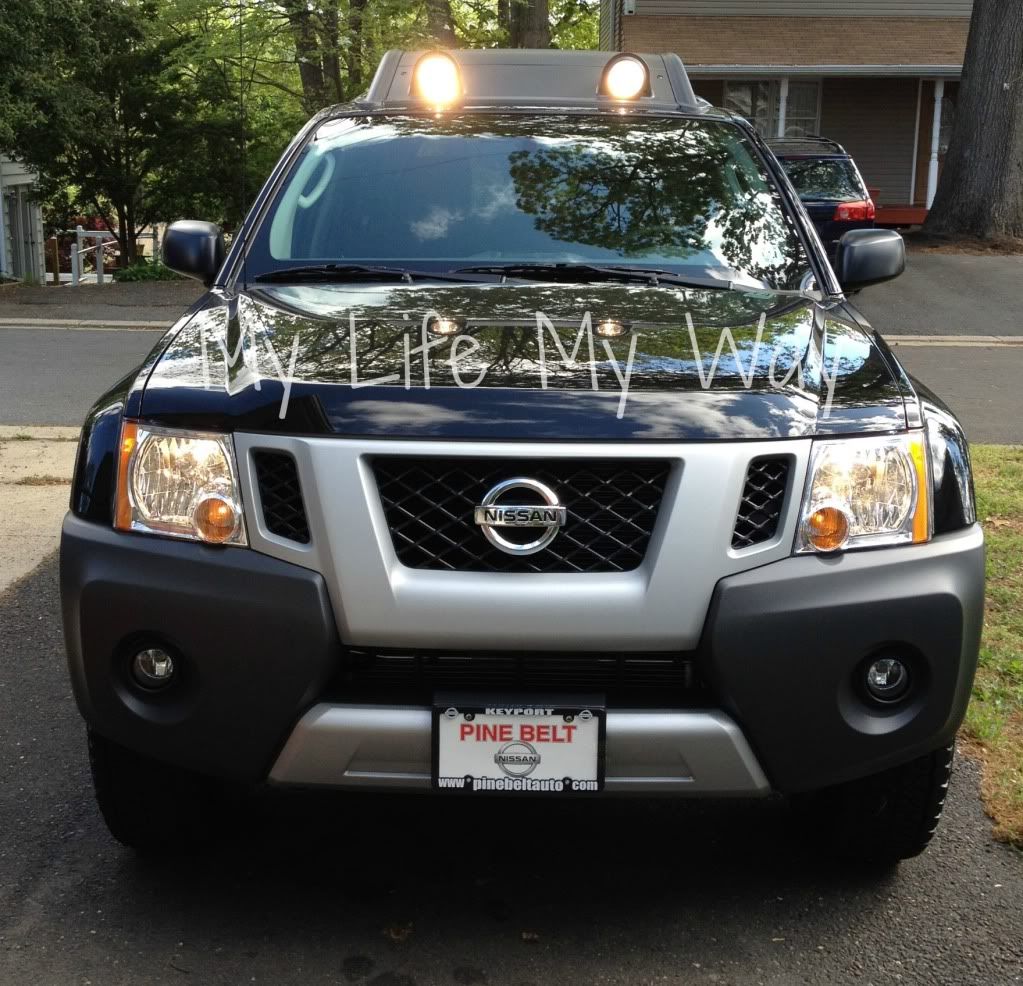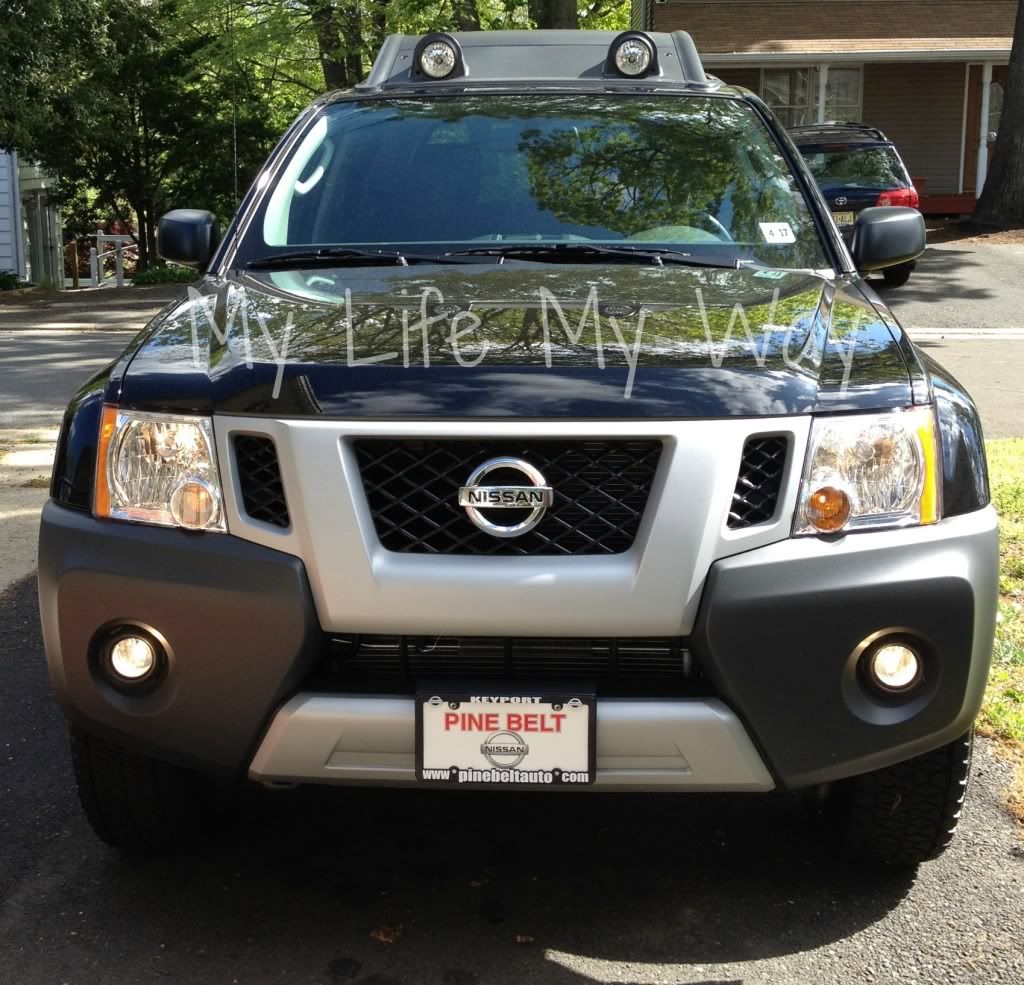 I LOVE her!
Now I just need to name her…ideas?