So it's only the end of May and I am just getting around to celebrating Cinco de Mayo. Better late than never right?
Lets face it I LOVE me some Mexican food. I will eat it any time any day! Cinco de Mayo in the middle of June, July or August? SURE! Cinco de Mayo in the middle of December? I'm there!
I didn't celebrate this years Cinco de Mayo on the correct date. So kill me ok? To be honest this year I just wasn't feeling it on the day of. Does that make me a bad person? I do not think so but he I digress.
So my friend and I ventured into Brooklyn and googled "Mexican Restaurants in Brooklyn" and found a little joint on 86th called Mezcal's Mexican Restaurant. 
We went in and it was seriously a little hole in the wall joint and I remember thinking to myself we are gonna get shot. But alas we didn't. We were seated and served honestly the BEST guacamole I have ever had in my life! I kid you not. We also had some Tecate Cerveza. Now if you know me you know I am not a huge fan of beer but every now and then I will have one. I have to say it was not that bad especially with a little squeeze of lime.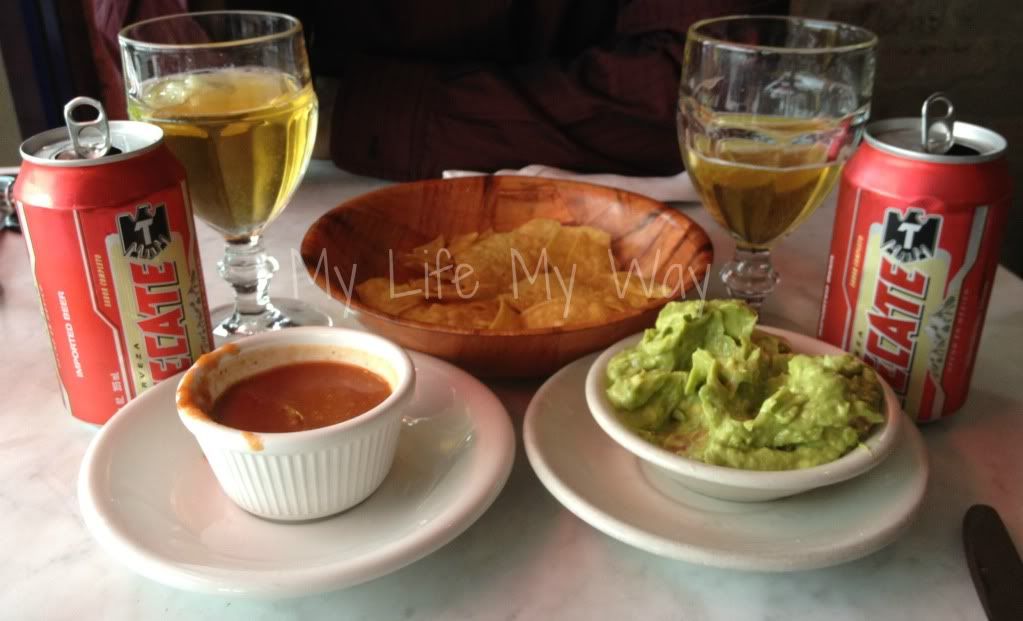 When the waiter came to take our orders we didn't know what we wanted. All we knew was that we wanted something that was not the normal quesadillas or fajitas so we told the waiter that we wanted something that was authentic and that also came with rice and refried beans.
This is what we were served….
I have to say it was DELISH! I would venture to say it was kinda like a burrito only not so much because there was not way I could pick this sucker up and eat it. I HAD to use a fork. 
After we ate we headed back to Jersey and called it a night because we both had to work the next day. Overall it was a good Cinco de Mayo dinner!