ME: Pop! What does one namely your beautiful confident amazingly awesome daughter have to do to convince you to make sauce on Sunday?
DAD: Hahahaha Yeah ok I think I can do that. 
ME: Ok good! I will be there with bells and whistles on. Oh and by the way Rylie is coming with me! See ya Sunday BYE!
Yup that was the
EXACT
conversation I had with my father. 
Sunday rolls around and I put Rylie in the truck and her and I venture up to my fathers. 
It was not the niceset of lake days. Heck the lake itself was looking kind dry. For some reason someone of power thought it would be a good idea to drain the lake. Ummm excuse me? NEVER a good idea!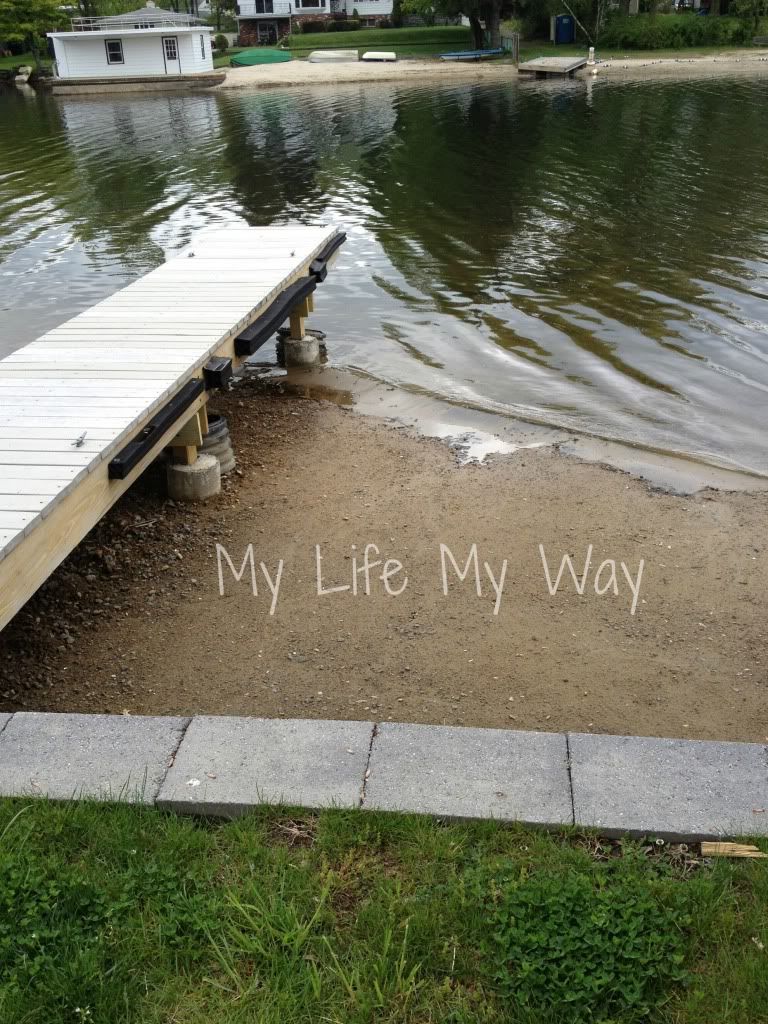 Rylie has NEVER seen water other than when I have given her a bath. Which I have to say she throughly enjoyed!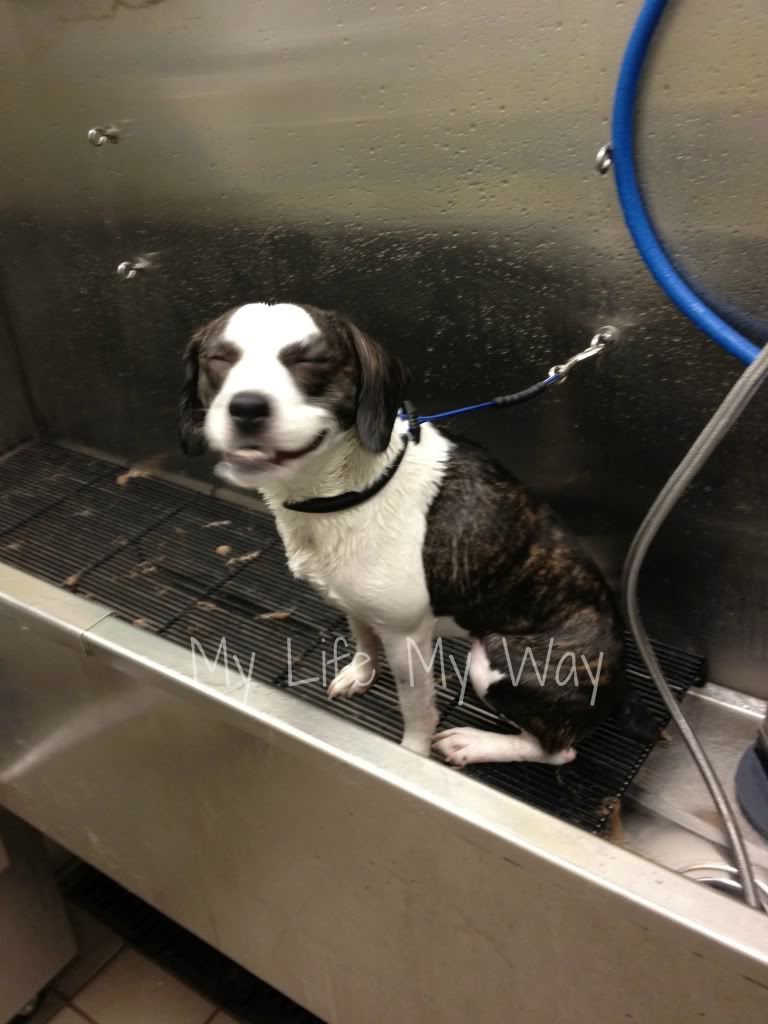 Anyway I took her out on the dock and girlfriend just chilled! It was like it was her peaceful place.
We came back inside and us humans had some business to attend to. We had to plan Grams Memorial serivice and go through photo albums so we could choose pictures to go in the photo montage. So while we were doing that Rylie thought it was a good time to take a nap.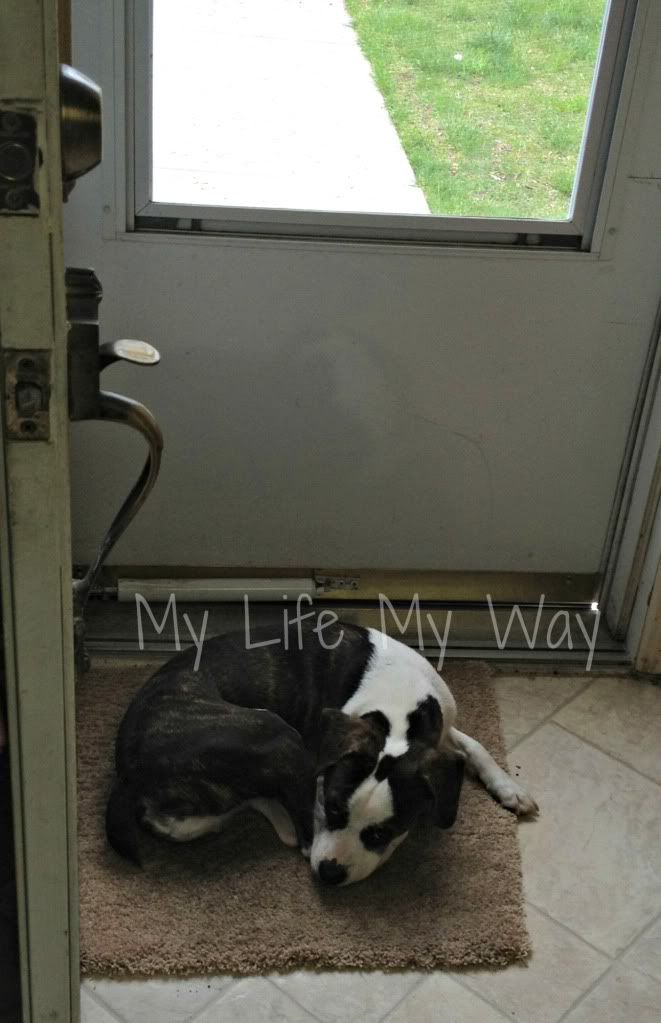 After we were done we headed home and Rylie was more than happy to get in the truck again and go!
Overall it was a good trip to my fathers. I can not wait for the warmer weather so I can throw Rylie into the lake and see how she does. I am sure she will take a lot better to the lake than Zoe did.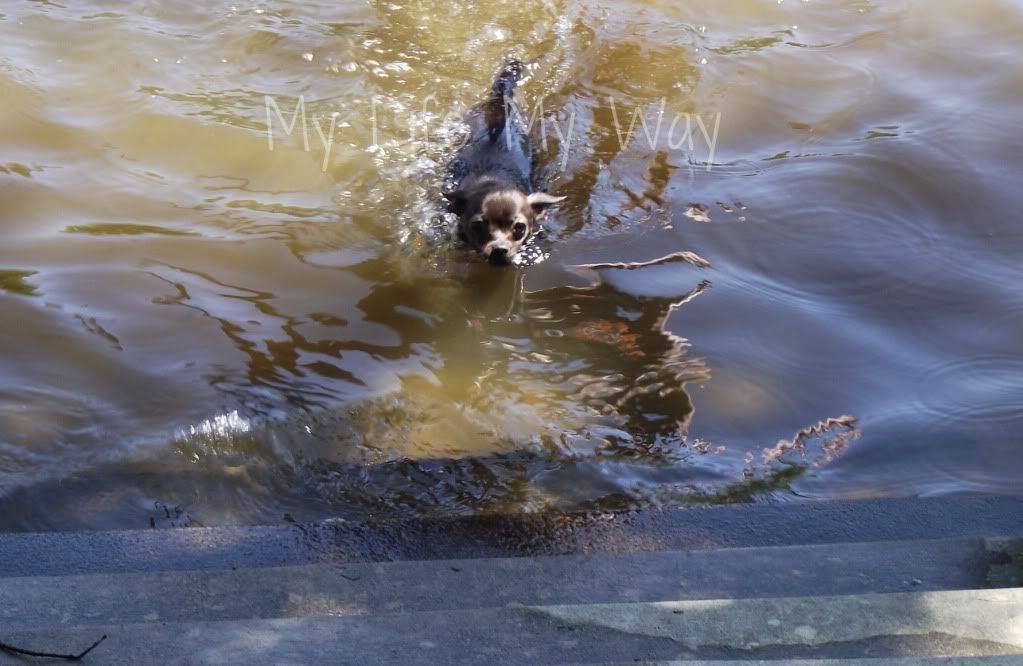 Yeah she was not a happy camper. Poor little Monkey
On another note unrelated…
Want to be a sponsor? Let me know! Shoot em a email! nmgolio14@gmail.com