It's here! It's here! My tattoo post I was talking about is finally here!
Remember the blogger fail I had about two weeks ago?  I wrote about my tattoos and scheduled it to post but for some reason it never posted and vanished into blogger thin air. I HATE WHEN THAT HAPPENS! 
Anyway on with the tattoo madness…
I remember growing up seeing the tattoo my father has of the USMC emblem. I always thought it was cool because it was very personal to him. I remember thinking that one day I wanted to get a tattoo that had meaning to me as well. When I was 16 I was living at my fathers and I had the swift idea of announcing to my father that I wanted was going to get a tattoo. Well I was stopped dead in my tracks with the infamous line that parents use. You know the one…
While you are living in MY house you will live by MY rules. 
Yeah I was shit outta luck basically is what dad told me. Fast forward to when I was 21 drunk and walking down the boardwalk of the Jersey Shore and I thought it would be a GREAT time to get my first tattoo.
What did I get?
Yup that friends is a Red Eye Tree Frog hanging off a branch. I am OBSESSED with frogs. It's sick actually how much I like frogs. This little number is on the small of my back. I remember going to work on the Monday after I got it and seeing my father and saying 
"Dad wanna see what I did this weekend?"
My fathers response?
"Sure little girl lemme see…"
I turned around lifted up my shirt and BAM! 
What did my father do? Shook his head laughed and walked away. Sorry pop but I was not under your house so I didn't have to live by your rules. Thanks! 
A few years later I got my second tattoo. That is a story in and of itself for another day. My second tattoo actually lead me to my third tattoo but my second one of proof if that makes sense. Basically I got my original second one while I was drunk and stupid. A few years later I got it covered up.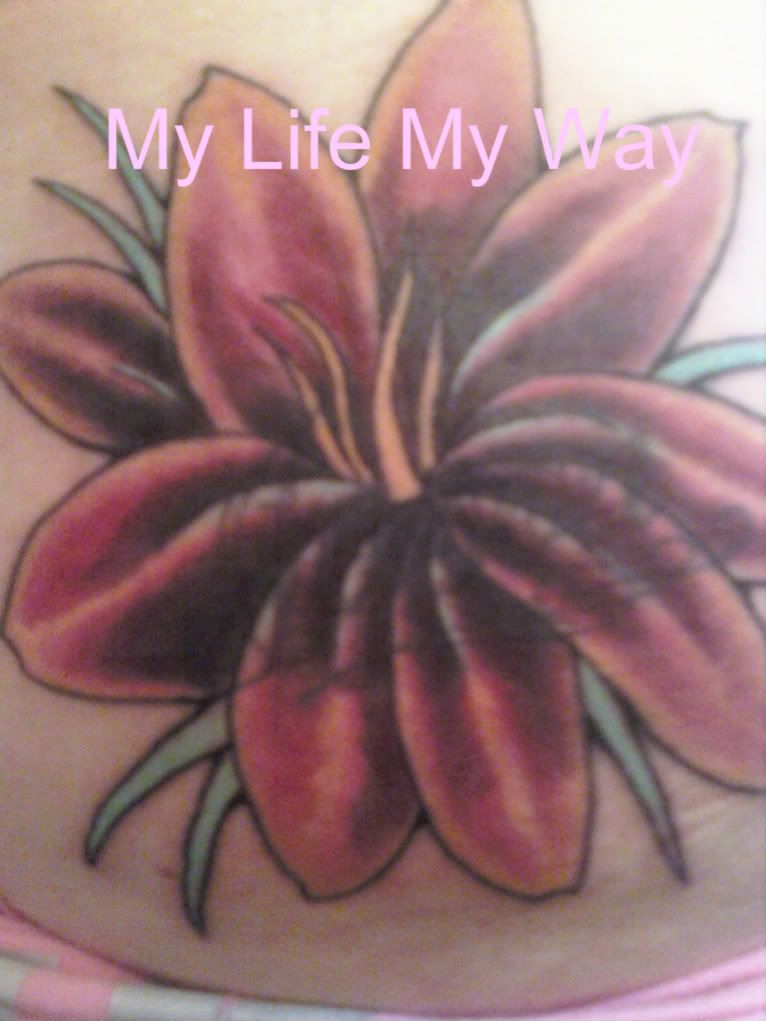 Again maybe one day I will go more into the story behind this. But for now just know that this flower is my 2nd tattoo but its actually my 3rd one. Confusing much? Sorry!
My 3rd tattoo is a favorite of mine. I got it this past August while I was in Atlantic City. 
I feel this one really is me. I look at it DAILY and it makes me remember that yes I have been through a lot in life but I have to live laugh and love to get through life. 
So there ya have it these are my 3 tattoos. I am starting to get the itch to get another but honestly I do not know if that is going to happen. Time will tell.
Do you have any tattoos? If so what and where are they?