So here in Jersey Memorial Day Weekend marks the "Unofficial Start to Summer." It is a weekend filled with days a the beach and days be the lake. Time spent with family, friends and of course BBQing!
This year was no different from years past. Usually on Memorial Day Weekend at least one day I find myself at the lake and one day I wonder to the beach and one day I just kinda wing it.
Saturday I found my way to the lake. It was fun this year because my friend Rocco came with me and we also brought Rylie and Zoe. Now both of the dogs have been to the lake however Rylie has never been in the lake. Well that all Changed on Saturday. Poop pup had no idea what was coming to here.
Yup we literally threw her behind in the water. Let me tell you girlfriend can swim! Not that I am surprised about this because her feet are webbed.
Another first for Rylie?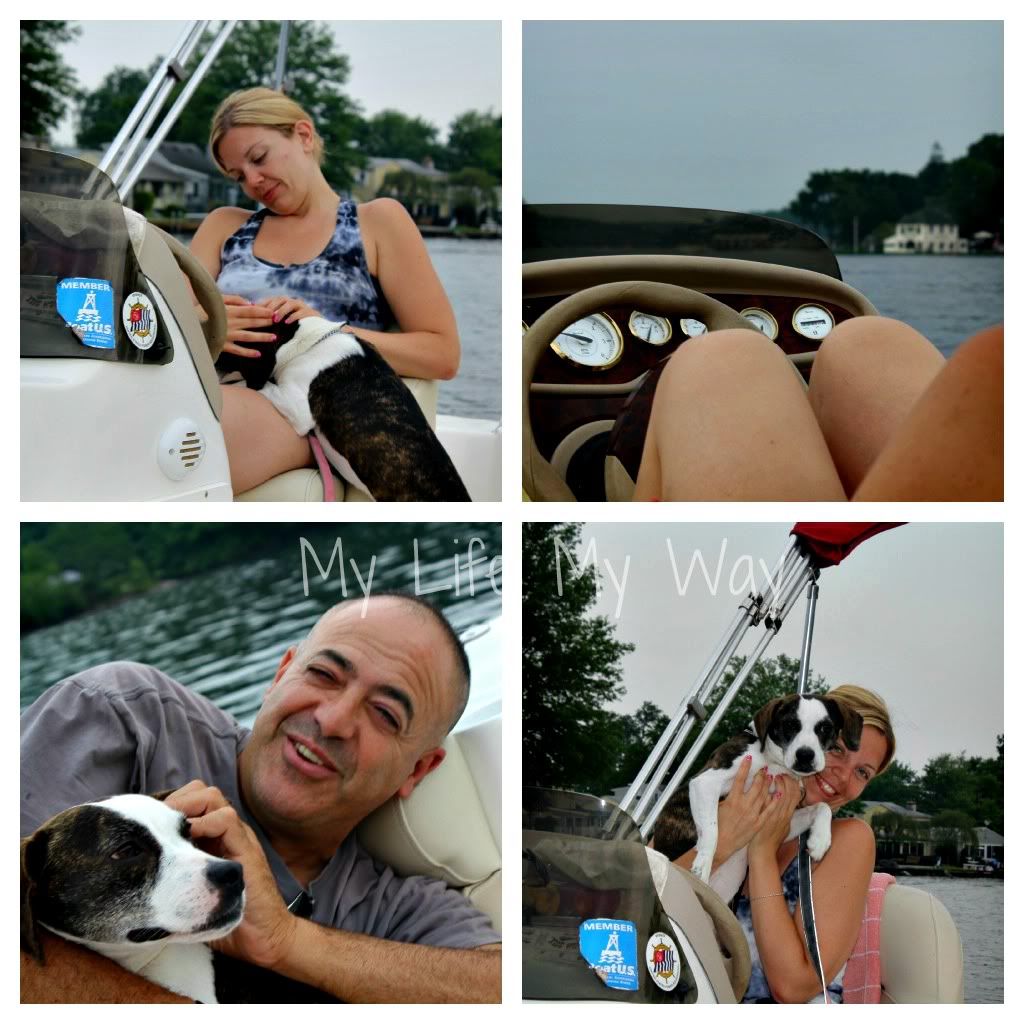 Her first boat ride! Zoe stayed behind with my dad and step-mom when we went out on the boat because she is not a fan of the boat. Rylie seemed to like it. I see a lot more lake days for Rylie this summer.
Sunday morning I had all intentions of hitting up the gym but apparenly after being outside ALL day Saturday my body protested and decided that it wanted to sleep till 9am. Now if you know me you know that I do not usually sleep that late. I have to be honest it was GREAT!
I got up got dressed and headed to my moms to pick up my niece and nephew and took them home for mom since I was going to my friend
Ali's
house who lives not to far from my brothers. I spent the day with Ali and then headed home and relaxed for the evening. I wound up renting
Fever Pitch
on demand. I have to admit it was a cute movie!
Monday I was going to go to the Met game but I got a phone call from my mother literally 2 minutes before I was about to walk out the door. She said that Ray had burned himself and wanted to know if I would come to the house because she had workers there taking trees down. Of course I told her I would come by. Thankfully Ray is ok. He has 2nd degree burns on his wrist and on the back of his neck but other than that he is fine.
After I left my moms I decided that I would hit up the beach for a while. Why not right? It was a PERFECT beach day. Not a cloud in the sky and it was 90 out!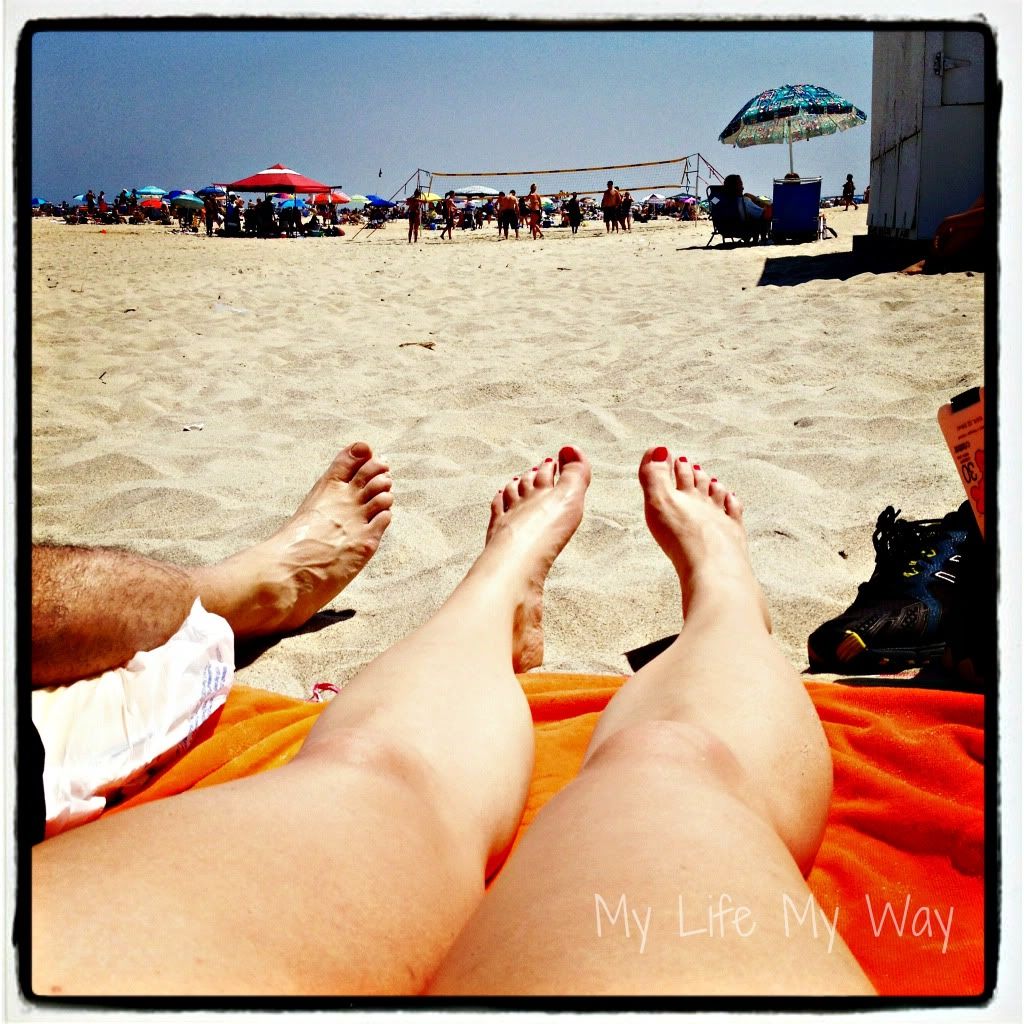 I went home showered and relaxed for the rest of the day. Around 7 I got a bug up my butt to go for a walk. It was a beautiful night!