So remember when I told ya'll about my
8K
from back in April?
Well I FINALLY got the pictures that my mom took from her and here I am to share them with you!
Me coming through the finish line.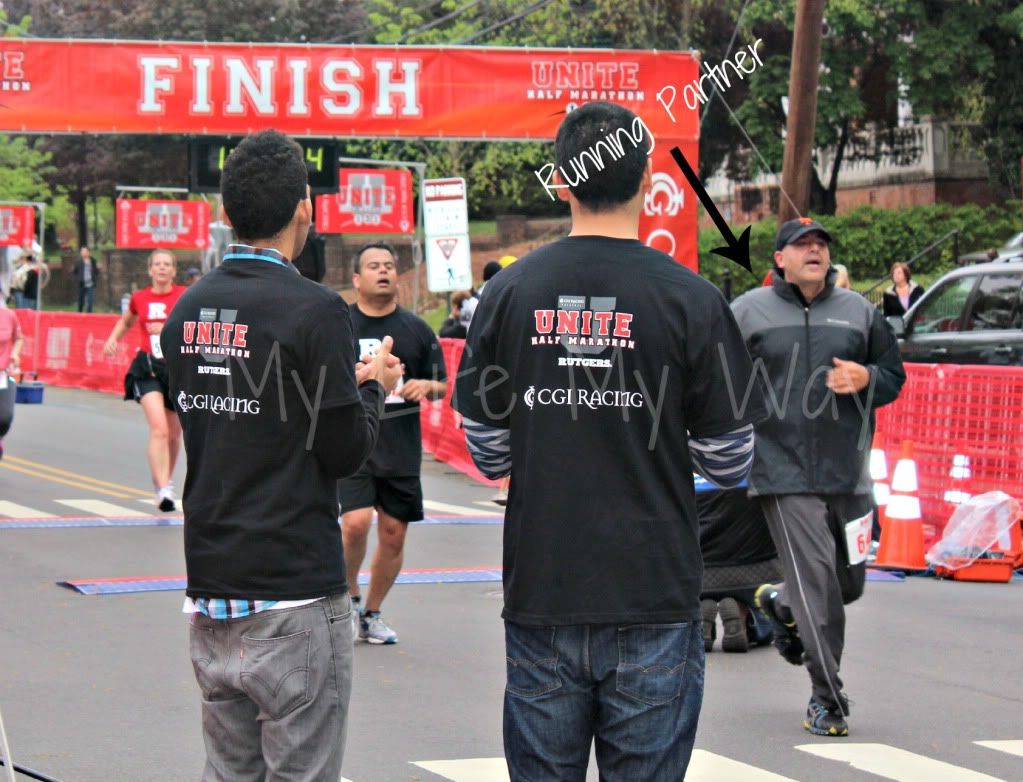 My running partner at the finish line.
Yes friends there was a guy running in a banana costume.
Us talking about the race after we both finished.
Mom wanted to get more pictures but she was in a bad spot so she did what she could. I am just happy to have ANY pictures at all. Thanks Mom!
Our results again incase you missed it the first time…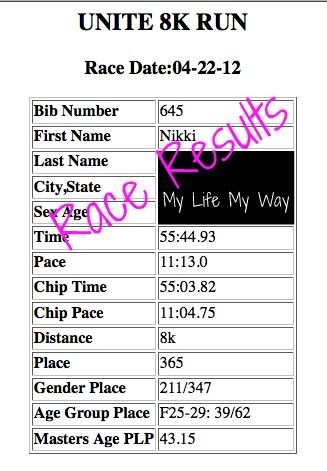 I have to say for our first ever 8K we both did really well. We are planning to do another 8K we just have to figure out when and where.