HELLO FRIENDS!!!!!
How was everyones weekend? Mine was fun. 
THIS coming Thursday my little Meghan head turns 1 and to celebrate we had a fun little back yard BBQ. 
I love little kids first birthday parties! They are always filled with family and friends who get together to watch said unsuspecting child smoosh cake in their face and just generally be overall cute! Meghan did not disappoint that is for sure! 
Ahhh that face! I love her!
Prior to this little fiasco we did take some really cute family pictures!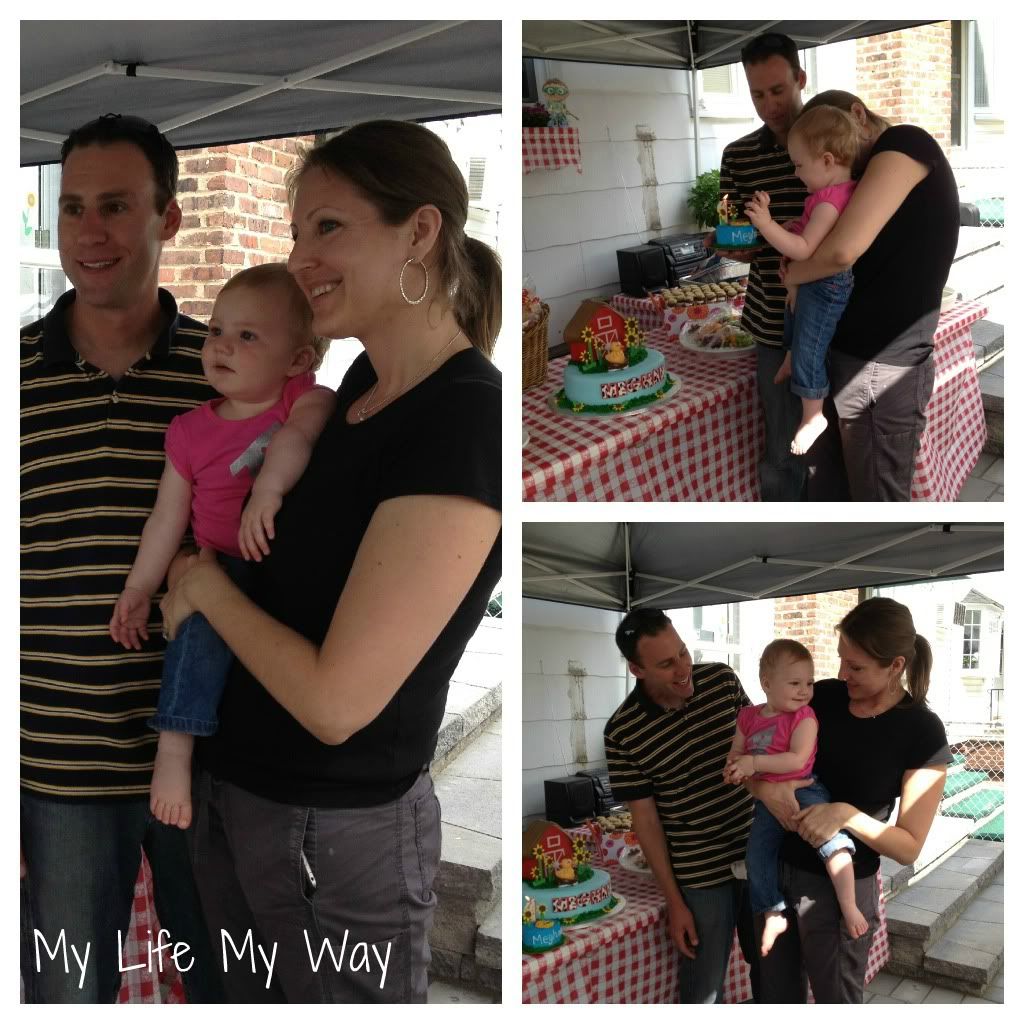 Dee and Karl with a "K" are in so much trouble with that little munchkin. She's already walking AND she's already in 24 month old clothing. Mind you again she is gonna be 1 ONE on Thursday. 
Dee went with the whole back yard barbecue theme for the party and of course CHICA! How adorable was the cake?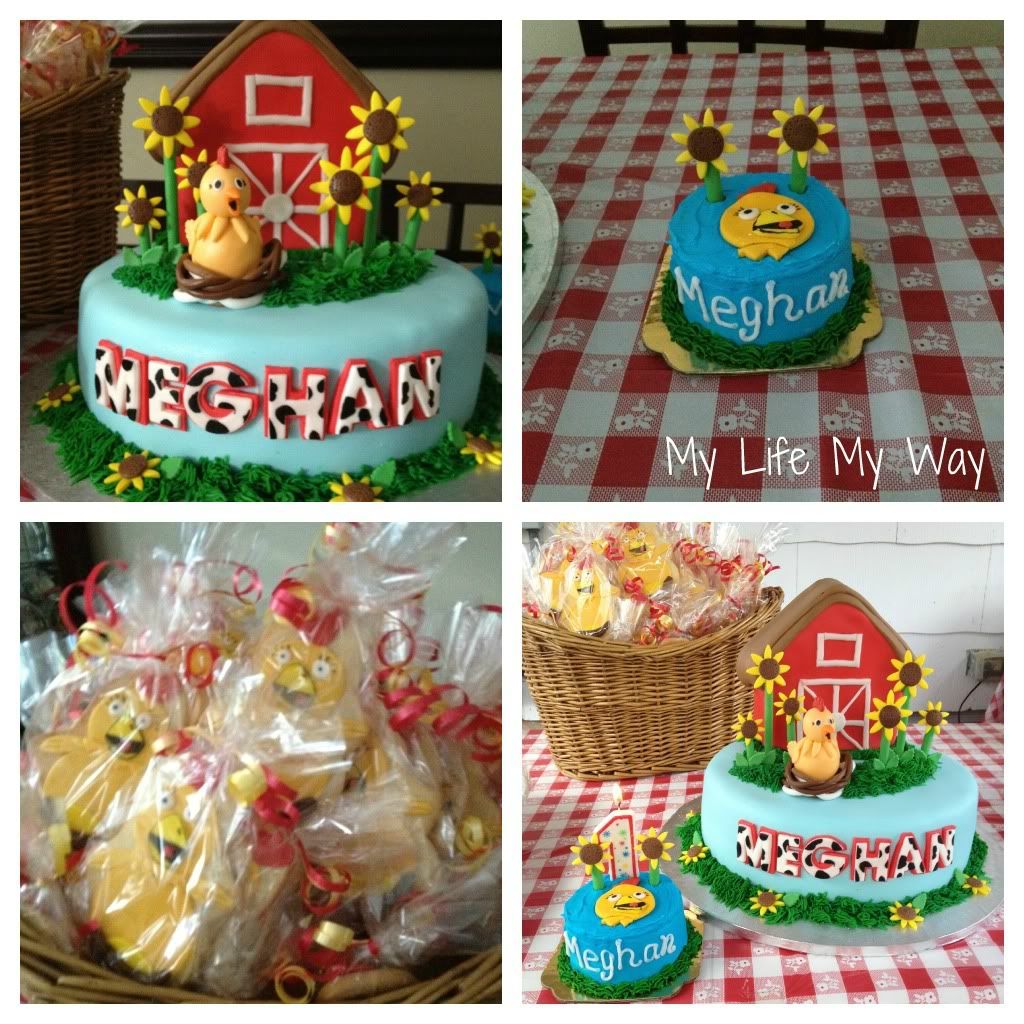 One of the highlights of the party had to have been when Karls creepy uncle decided to hit on me. Yup WEIRD! So here is what happened. I was helping Dee get things out on the table so that everyone could eat so I took out a tray of macaroni salad and I get cornered by creepy uncle. I had a piece of hair in my face and he comes over and goes to move the hair and tuck in behind my ear and says to me….
"What would you say if someone were to ask you to go for a motorcycle ride with them?"
I said "I'm sorry I only get on the back of my stepfathers motorcycle sorry."
he says "Well ya know we are all riders in this family."
I was SPEECHLESS! Seriously didn't know what to say! Thankfully my friend Erica's husband was standing there and witnessed the entire thing so he came over to me and says "Nick ya need help?" I handed him the tray and ran for my life. I got in the house and told Dee, Karl and Erica what had happened and Dee turned around and said to Karl "Tell your uncles there is absolutely no hitting on my friends!"
I died!
Never a dull moment in my life I swear!
And now I will leave you with some cuteness…
AHHHHH! I love that face!
Happy Monday!
Oh! I also guest posted over on my friend Daniell's blog. Go check it out! She's awesome!