Friends do I have a special treat for you! I am so honored to introduce to you my awesome May Sponsors
Sinead from Life As I Know It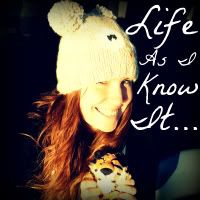 Hey guys! I'm Sinead from Life As I Know It…
I'm a third year University student studying Screen and Media. As this suggests I love watching films and TV shows and I'm an avid reader! I love to act and play guitar and love to go out with my friends and have fun! I blog about my life, the things I love and everything in between, you will find some reviews, some fashion, some life lessons and a lot of fun and nonsense! I have found blogging such a fun way to stay creative and make new friends, and I would love to meet you too!
Melissa from Beautifully Quirky 
Hello I'm Melissa from Beautifully Quirky. I've been a wife and mom for roughly 8 years. I like to read, watch movies, be on the field playing soccer & vegging on the couch playing video games. I've been writing my thought out with a pen and paper for over 10 years, but I am new to doing it electronically. I blog about my family, what books or articles I read, what I watch on TV or in the theaters, sports, recipes, linkups and just silly everyday things. I'm into making new friends, as we all learn and grow from each other. It's beautiful & it's quirky…….that's me!!!!!
Amanda from For Love of a Cupcake

Hi there!! I'm Amanda! I'm a goofy, crazy, random gal! Currently planning my dream wedding and living in a household with two crazy pups and a health nut! Oh what am I saying…I'm kind of a health nut as well…but with sweet sprinkled in! Sometimes being a health nut is crazy if I must say so! I don't always feel like getting up at 4:30am to do Crossfit and workout but I feel so much better about myself afterwards…even tho I may be walking like a granny!
Blog – Shop – Facebook – Twitter
Vicki from My Vickilicious Life
I'm a twenty-something from NYC. I believe in Karma & treating others the way you wish to be treated. Although I believe my past is very much a link to my future, it does not need to dictate the way I live my life. I'm over-emotional which also means I tend to over-react. I cry easily. I am a FitFluential Ambassador and lover of all things pink and chevron. I live with my boyfriend of over six years and he is my rock. I am a avid blogger, reader and television-addict! I also have a love for beauty-products and nail polish. I even co-host The Nail Files linkup n my blog ever Friday!
Kayla from Close Encounters
Hi guys, I'm Kayla from Close Encounters! I'm just your fairly average twenty-something Kansas-girl. I got married a year ago to my husband, Zach and we just recently adopted a wiener dog name Pixie! I'm a Graphic Designer during the day and a blogger by night. I started blogging mainly out of boredom, but also because I have always been a blogger, I just didn't have a blog. I blog about my life, people I love, things I love, and sometimes about the things I eat…oh, and wiener dogs!
Blog – Instagram – Pinterest
Jazmine from Life As A Young Mom
Hi, I'm Jazmine. I blog over "Life As A Young Mom". I'm a wife and a mother to two cute little adorable boys by the name of Rylan & Landon. I have a 6lb mini chihuahua by the name of Bonecrusher (don't judge lol). I work full time and I attend school full time. Enjoy cooking and spending time with my boys & husband. Things you'll find on my blogs are basically pictures of my boys, things that happen on my daily life, and recipes. I like to share everything with everyone. So stop by and check out my little life. 


Blog – Twitter – Bloglovin – Instagram – Pinterest 
Nikki from The Pink Growl
Hi y'all! I'm Nikki and I blog over at The Pink Growl. My blog explores the everyday adventures of a Southern belle wanna be. I'm a girly girl, soon-to-be cop's wifey, doggy momma, and Vol for life. If it glitter, is gold or growls then I probably love it. I keep it real on my blog talking about everything from weight issues, the urge to get married & reproduce, planning my wedding and any random crazy ideas that come into my head. Come on over and help me figure things out, one normal girl struggle at a time!
Holly from These are the Moments
Hey everyone! I'm Holly, author over at These are the Moment. I am a lifestyle blogger who blogs about anything under the sun. I am getting married 09/01/12, so lots of posts have been about the wedding planning process. I'm fun, outgoing, and a happy person no matter what! I'm obsessed with pinterest and LOVE to meet new bloggers! Come by, say hi, and stay awhile. I'd love to have you! 
Blog – Twitter – Pinterest – Instagram
Asha from Asha's Aspects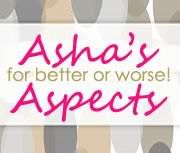 I'm a 20-something newlywed, Florida girl and recent USF alum who is a Jesus follower, obsessed with DIY-ing a wannabe fashionista and having way more than my fair share of fun! Join me in my little slice of the blogosphere for a whole bunch of random sprinkled with laughter!
Blog – Pinterest – Twitter – Facebook 
Go check out these awesome girls! You wont be disappointed! I love each and everyone of them! 


Want to be a sponsor? Shoot me a email and let me know! 
nmgolio14@gmail.com