Remember the supplements post I did Wednesday?
You can read about it
HERE
.
Well I got a couple of emails asking me for a before and after picture since being on AdvoCare so here we go!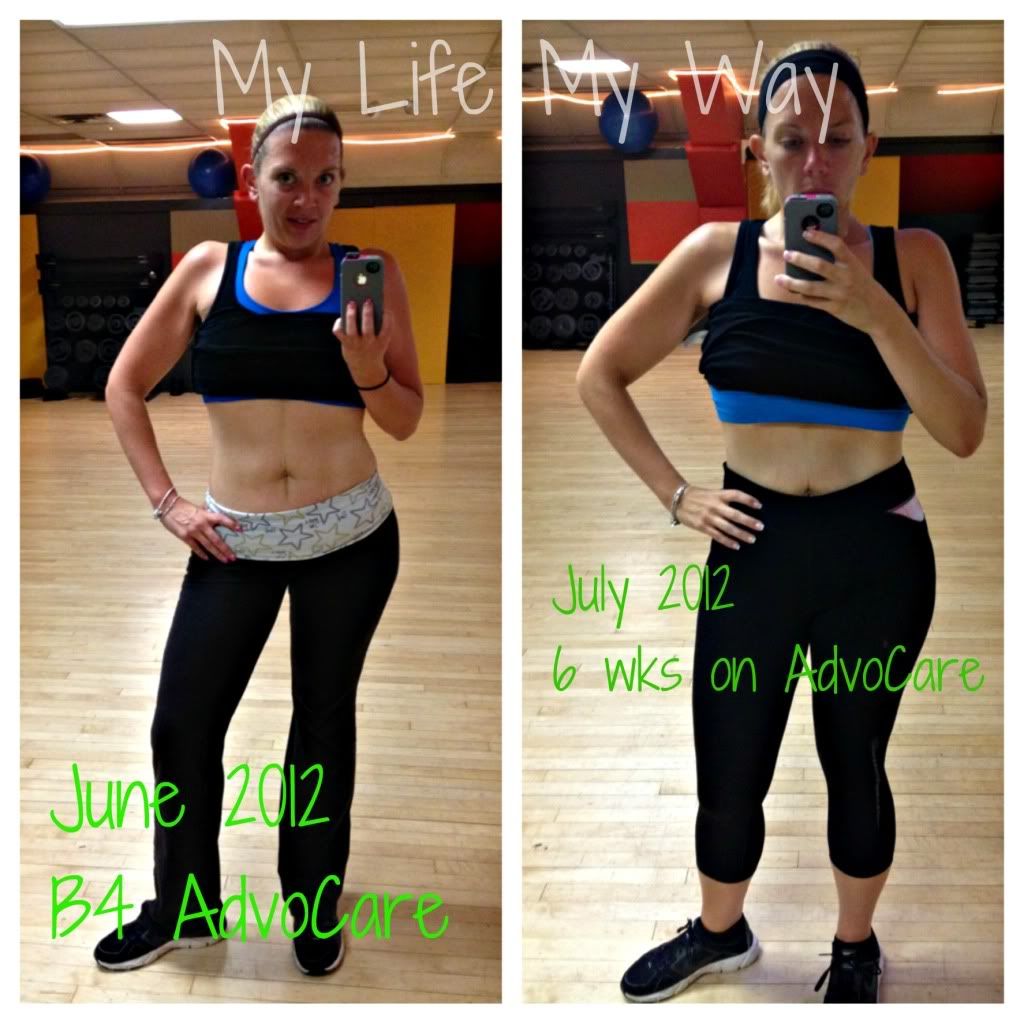 I have only been using my supplements for about 6 weeks now and I can totally see a difference not to mention the difference in the way I feel is AMAZING! I feel so much more energized and I have noticed that I do not NEED as much sleep as I used to.
Seriously I used to go to bed no lie between 8:30pm and 9pm EVERY NIGHT! Now I usually go to bed between 10pm and 11pm every night and do not feel worn out at all!
I can not say it enough when you couple clean healthy eating with high quality amazing supplements and regular workouts you will WILL get amazing results that you want as well!
Proof is right there friends!
If you are at all interested in trying out AdvoCare products for yourself check out my site right
HERE
. If you have any questions do not hesitate to contact me!