So today while I was home I made some No Bake Peanut Butter Energy Bites and posted a pic on Instagram and was ased for the recipe so here ya are!
Where else right?
 The difference I do is I usually double the original recipe and I omit the coconut only because I usually do not have that on hand and I DO NOT double the amount of mini chocolate chips I only use a 1/2 cup.
Enjoy!
This is the recipe from the pin like I said I double it!
1 cup oats
2/3 cups toasted coconut flakes (I do not use this)
1/2 cup peanut butter
1/2 cup ground flax seed or wheat germ
1/2 cup mini chocolate chips
1/3 cup honey
1 tsp. vanilla
I also add some cinnamon to taste this is not in the recipe.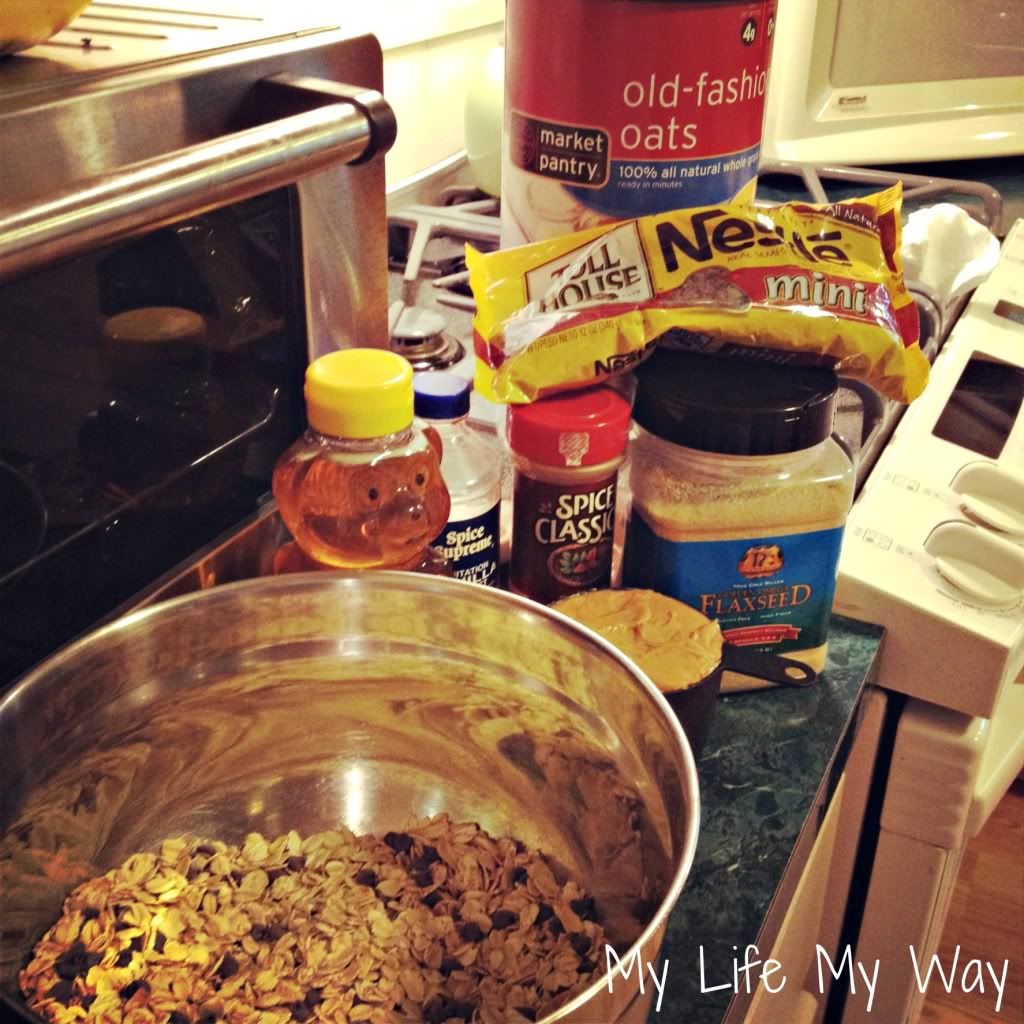 Mix it all up chill it for a bit roll into balls and eat them like they are going outta style! 
I usually keep them in my fridge in a air tight container on wax paper.