WOW! I can not believe I am at 150 followers! You are all AMAZING! I love each and everyone of you!
When I started to blog this time around I sure didn't have any expectations. Let's be honest I still don't but I am so blown away by the support and friendships I have gained through blogging! I love blogging because I can be me. I can share what is on my mind no matter what. If I am having a bad day and I share that I can count on you ladies to cheer me up. If I am having a great time and I share that with you you are all so genuinely happy for me. I also blog because I want to inspire each and every one of you!
With all that said I want to say…..
Thank you for all your support and love. I really appreciate it! Along with just saying thank you I am having a giveaway!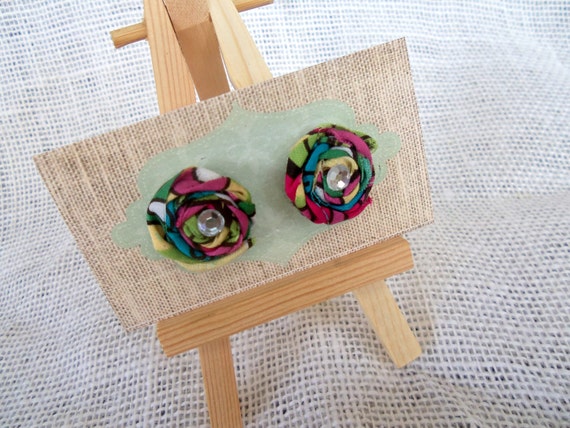 How adorable are these?!? They are her HANDMADE Multicolored Rosette Earrings with Rhinestones.