The other day I took some chopped turkey out of the freezer and didn't have a clue what to do with it. What did I do?
I stumbled across this pin and knew I needed to make it! 
Problem being the recipe did not call for meat at all let alone chopped turkey. 
So I decided to change it up a bit and make it a taco salad! 
OMG ya'll it was so freakin' good! 
You can find the original recipe
HERE
. I
kinda
followed it. 
I added some stuff. 
Heres what you need…
1 can of black beans.
1 small can of corn.
Cherry tomatos.
2 avocados 
Half yellow pepper
Half orange pepper
Romaine lettuce
Cilantro 
1/4 cup EVOO
2 limes
Honey to taste
Heres what I did…
Open a can of black beans drain and rinse. 
Open a can of corn drain and rinse.
Chop up so cherry tomatos.
I used about half the container. 
Chop up some avocados. I used 2 because I love me some avocado.
Chop up some yellow and orange peppers.
I chopped half of each.
Dump all that in a bowl and mix it up!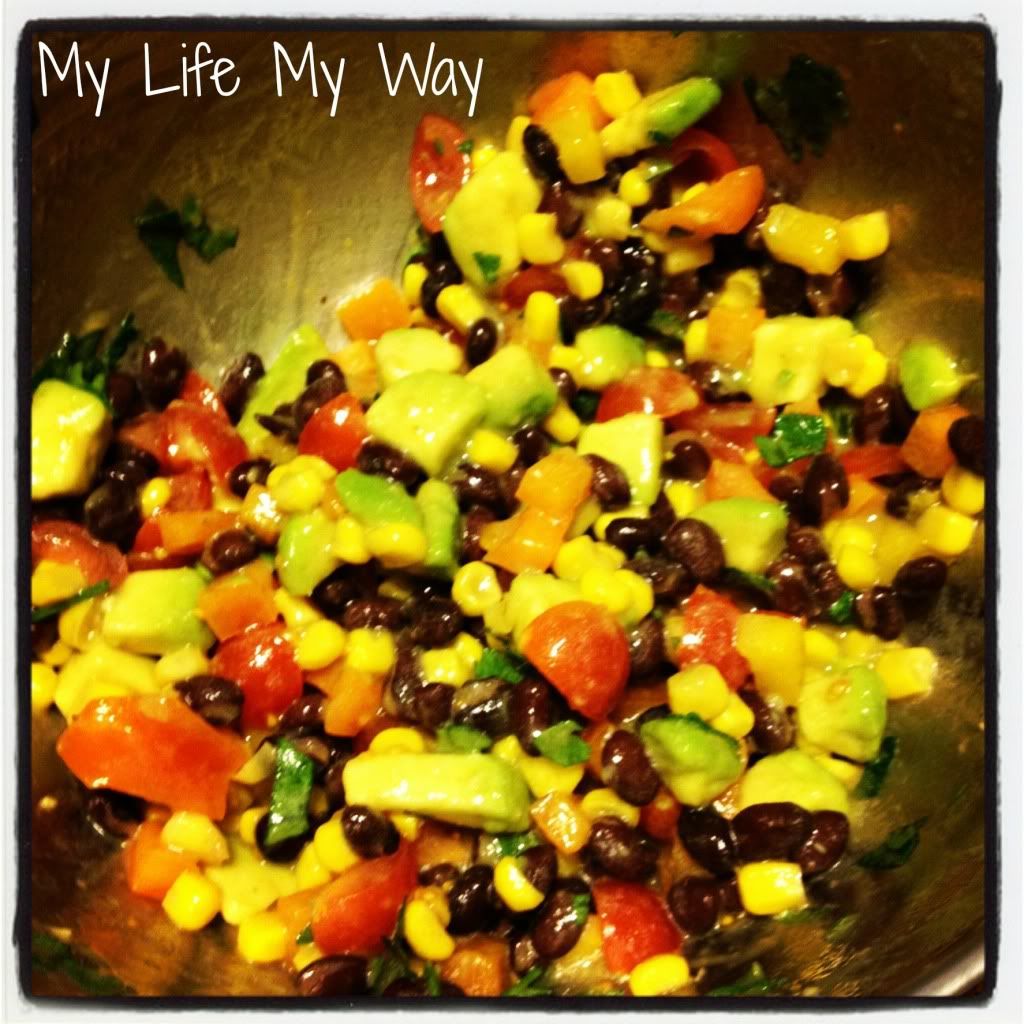 In another bowl…
1/4 cup EVOO.
Juice of 2 limes
Some honey to taste. This was not part of the original recipe I added it. 
Chop up some cilantro and throw it in there as well. 
Whisk whisk whisk and VIOLA you have your dressing! 
Dump that on top of the stuff in the other bowl and mix!
Taste it. You will be glad you did! 
Cook your turkey meat or ground chicken or ground beef. I used turkey.
Add in your taco seasoning and let it thicken up. 
Now heres the fun part you can either use the romaine leves whole and put the black bean avocado mixture and taco meat in it and eat it like a roll up.
You can chop up the romaine and make a salad outta it. Either way its yummy! 
Just get it in your belly and thank me later!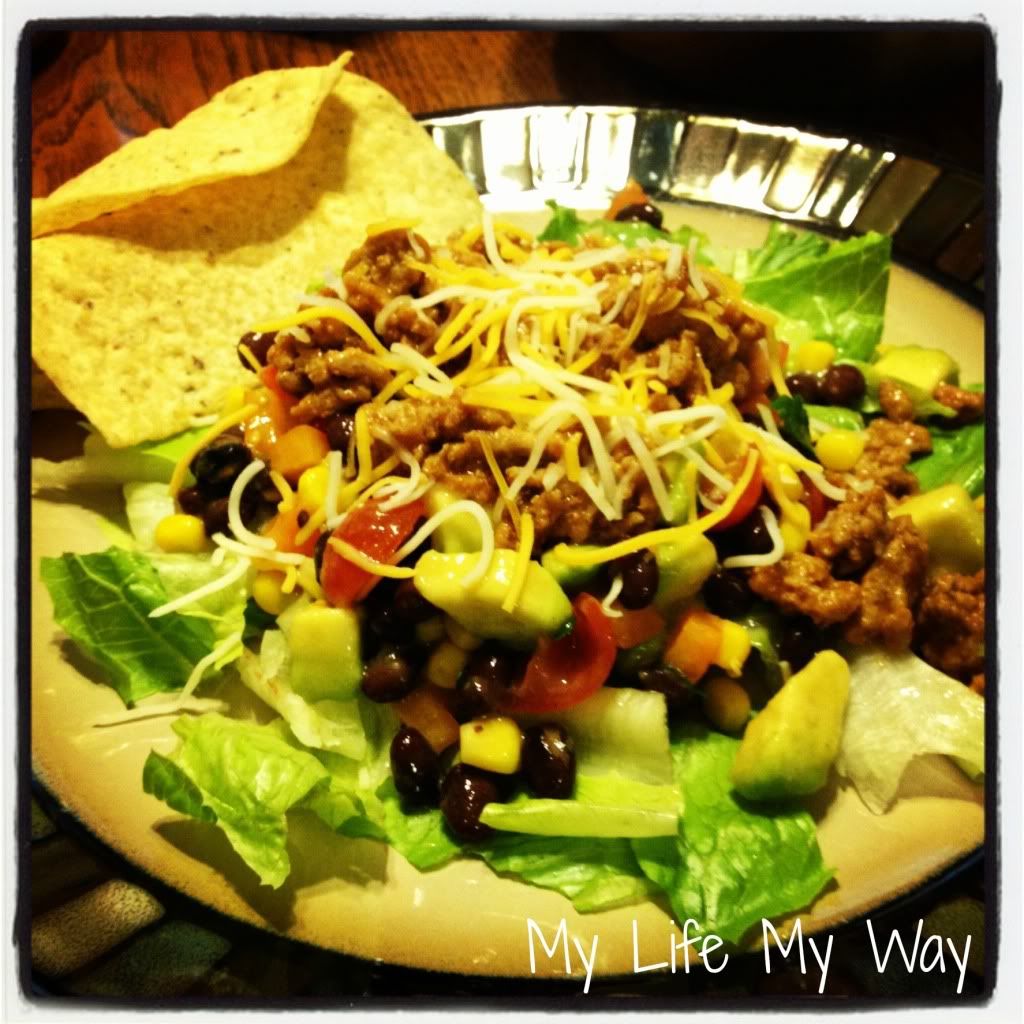 I served it with some Hint O Lime Tostitos.
Do it you will be glad you did! 
ENJOY!