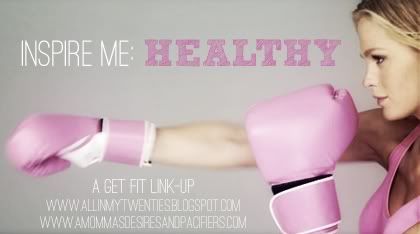 I was approached by Caitlin Heikkila the Community Manager at 
Everyday Health
 to do a guest post and I thought today would be the
PERFECT
day to share with you what she had to say! 
Today she is talking about How to Keep Your Pesky Cravings at Bay. 
Those pesky cravings for an indulgent snack can happen anywhere–from the office at that 4pm lull to lounging on the couch after a long day watching late night television. Don't fret–it doesn't have to be the demise of your diet efforts. Try these tip to control your cravings and to snack wholesomely and healthy.
1. Eat Protein
Protein keeps you fuller longer. With every meal, try to add some protein to your diet. Try foods like eggs, fish, chicken or turkey, nut butter, raw almonds, edamame beans, or low fat cheese.
2. Keep Crunchy Low-Cal Snacks on Hand
Craving something crunchy? Keep snacks like carrot sticks or air-popped popcorn on hand for when you get a hankering. I like to make homemade popcorn and top it with some spices like curry, paprika, or chili powder instead of butter.
3. That Goes for Sweet Ones Too
Rather than indulging in a pint of Chunky Monkey, I delve into some plain Greek Yogurt with cinnamon or fresh fruit. Some other low-cal sweet options include apple slices and almond butter, frozen grapes, natural fruit popsicles, or no sugar-added applesauce.
4. Drink Up
Sometimes we mistake thirst for hunger, so make sure you're well hydrated. I constantly sip on water, but if I need something with some flavor I go for flavored seltzer or iced green tea with lemon.
5. Distract Yourself
Next time you want to dive into a bag of potato chips distract yourself! Call a friend. Join a
Weight Loss Support Group
. Take a Walk. Listen to Music. This is the best way to avoid eating out of boredom.
6. Mint-ify Your Mouth
Brush your teeth, swish around some mouth wash, or chomp on some minty gum when you're having a craving. If you choose gum, keep a few flavors around to give yourself some options.
7. Indulge…a little bit!
If you deprive yourself of everything you crave, you'll want it more, making it more likely to binge. Ration out a small serving of chips or a few spoons of ice cream. I like to keep some dark chocolate ready for my sweet tooth.
Good luck!