So I have fallen victim of the
myglam
bandwagon and let me tell you I am so glad I have!
I saw some of you talking about
myglam
and I thought for $10 dollars a month why not?
So I went to the site gave em my info and coveted credit card number and BAM!
 I was wait listed. 
I honestly was only on the wait list for like 2 weeks before I got a email from them saying my August glam bag was on its way!
I did a happy dance!
So last week when I got home from work one night I was super excited when I had my little glam package in the mail waiting for me! I ripped that sucker open and found this…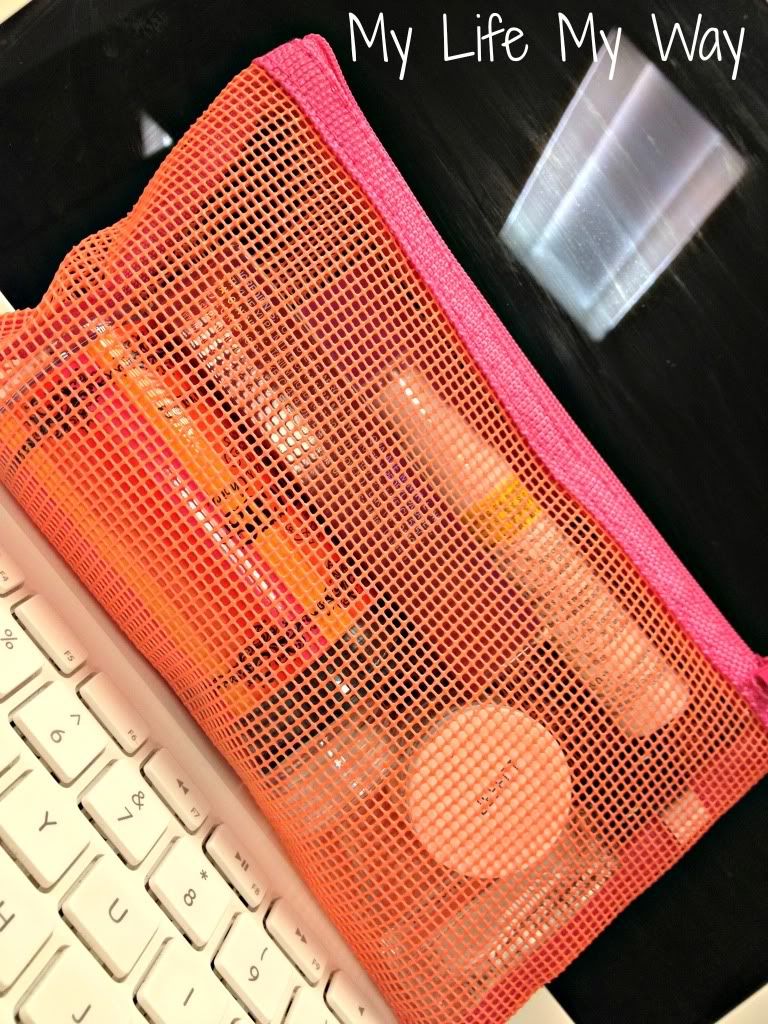 Pretty right? I KNOW!
I unzipped the cute little bright makeup bag which I have to say will be great for travel and the beach and found all this….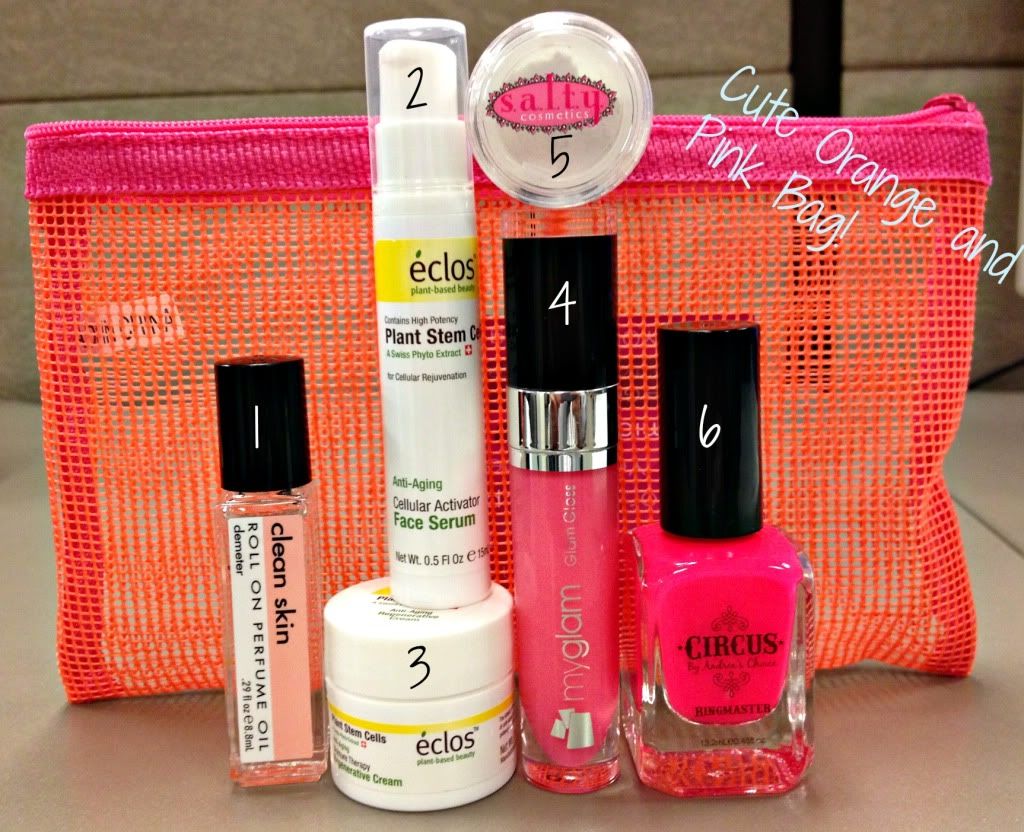 Now lets go into more detail shall we??
This months theme is "Endless Summer" appropriate if you ask me since it is August.
1. Clear Skin Roll On Perfume Oil by Demeter.
My only gripe with this product is that there is no fragrance name on it. It smells really fresh and almost like a baby powder which I happen to like!
2. Eclos Anti-Aging Cellular Activator Face Serum.
So far I really like this stuff! I have been using it twice a day mainly on my forehead and around my eyes to prevent wrinkles!
3. Eclos Anti-Aging Regenerative Cream.
I have been using this on my neck to tighten up my neck skin. So far I honestly cant see much of a difference but I do feel the skin is softer and smoother so thats always a plus!
4. myglam Glam Gloss.
I have to say when I first saw this I was a little taken back because I am not normally a pink lip gloss kinda person. Well I tried it on and I have to say even though I though it was gonna be bright on my lips it was not. I was pleasantly surprised!
5. S.A.L.T.Y Cosmetics Glama-ZOID Loose Mineral Eye Shadow.
Can I just say I LOVE this stuff! I used it in the inner corners of my eyes to brighten them and WOW WOW WOW! LOVE LOVE LOVE!
6. Circus by Andrea's Choice nail polish in Ringmaster.
 I went for a pedi and brought this BRIGHT pink color with me! I LOVE this color and it's such a fun color for my toes!
Overall for my first
myglam
bag I am super happy with it! Not to mention for $10 bucks a month its a great deal!