Well I promised you a trip recap and here I am to deliver on that promise TODAY!
Where do I start?
First of all if you ever decide to drive from NJ to WI let me just tell you DON'T! It is 996 miles of torture! Granted we only hit traffic in the Chicago area but still just don't do it. I will never do that drive again.
We left Thursday afternoon. I skipped outta work half day as did mom. By 2:30pm we were on our way. Jersey to PA wasn't all that bad. Lets be real it is only about a hours drive. PA to Ohio? Man I wanted to die! 315 miles through PA is THE WORST STRECH of route 80 ever created! Really there aint nothing out there! We got into Ohio and around 9:30pm decided we would stop at Chipolte for dinner. Don't mind if I do! Then we got back on the road till about midnight when we stopped at the Freddi Kruger Hotel. Seriously I thought I was gonna get eaten. No lie!
In cases you need to be reminded of what that room looked like….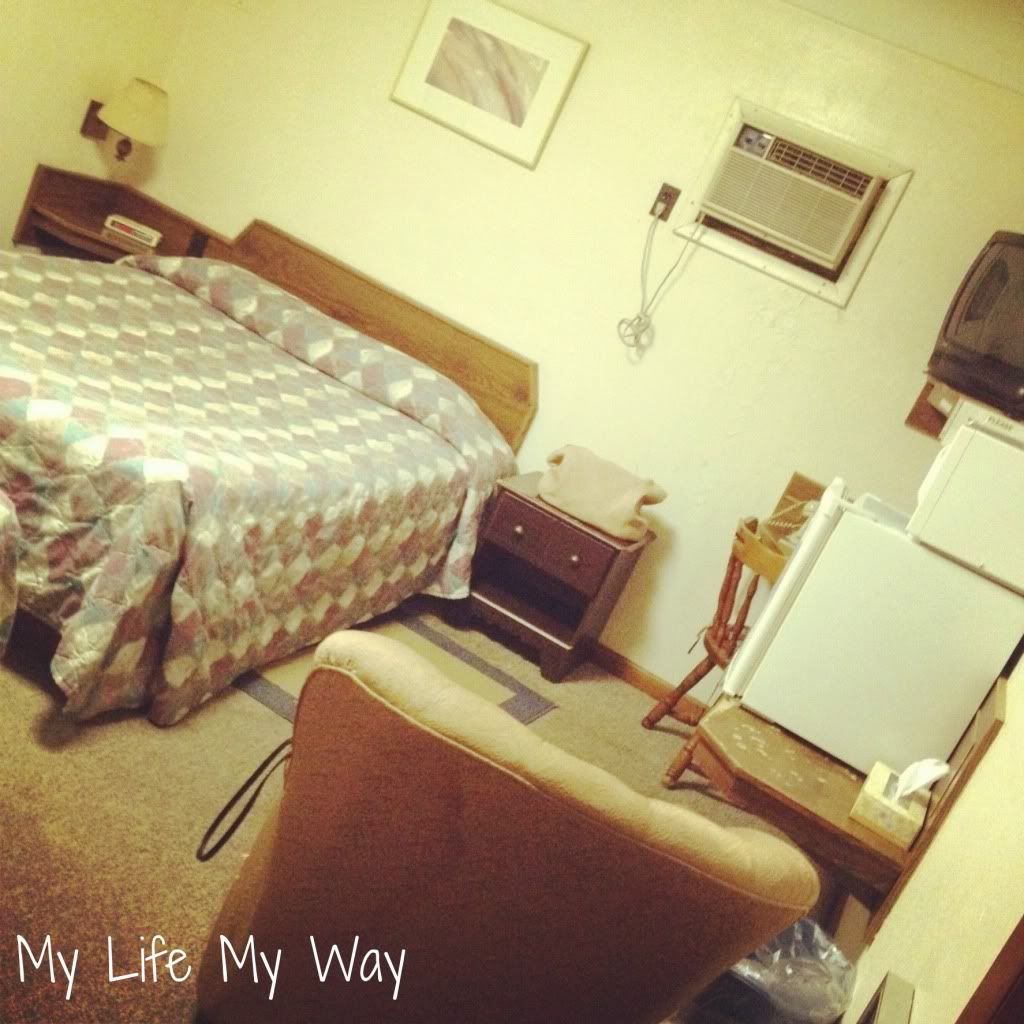 oh and the stellar bathroom!
FABULOUS. Doncha wish you were me? I know! After we woke up and in fact realized that Freddie Kruger did not eat us we headed to get something to eat and realized we were in a really cute little town called Archbold Ohio. We got some grub and hit the road again!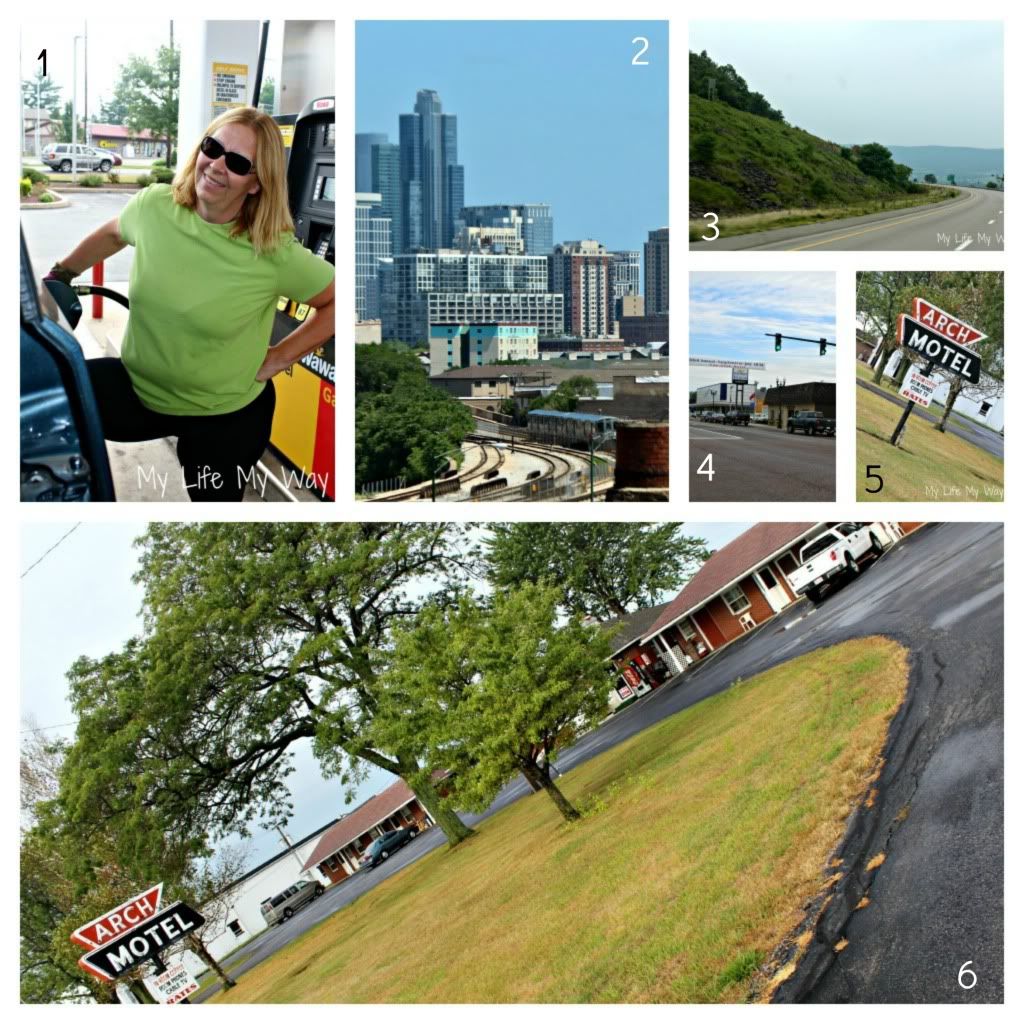 1. Mom fueling up The Beast. Seriousl $125 bucks to fill her up! 2. View of Chicago while we were sitting in traffic. 3. The open road of PA. 4. The town of Archbold Ohio. 5. Our "motel" 6. Freddie Kruger Inn
We were doing good all trip till we hit Chicago which we lost about an hour due to traffic. Not terrible but sucked none the less. We decided to stop after we got through the traffic and where do we stop? TARGET! Why? Why not!
Happens EVERY time! I love HATE you Target!
Back on the road and we rolled into Fon du Loc WI in the late afternoon checked into our hotel and this was our view.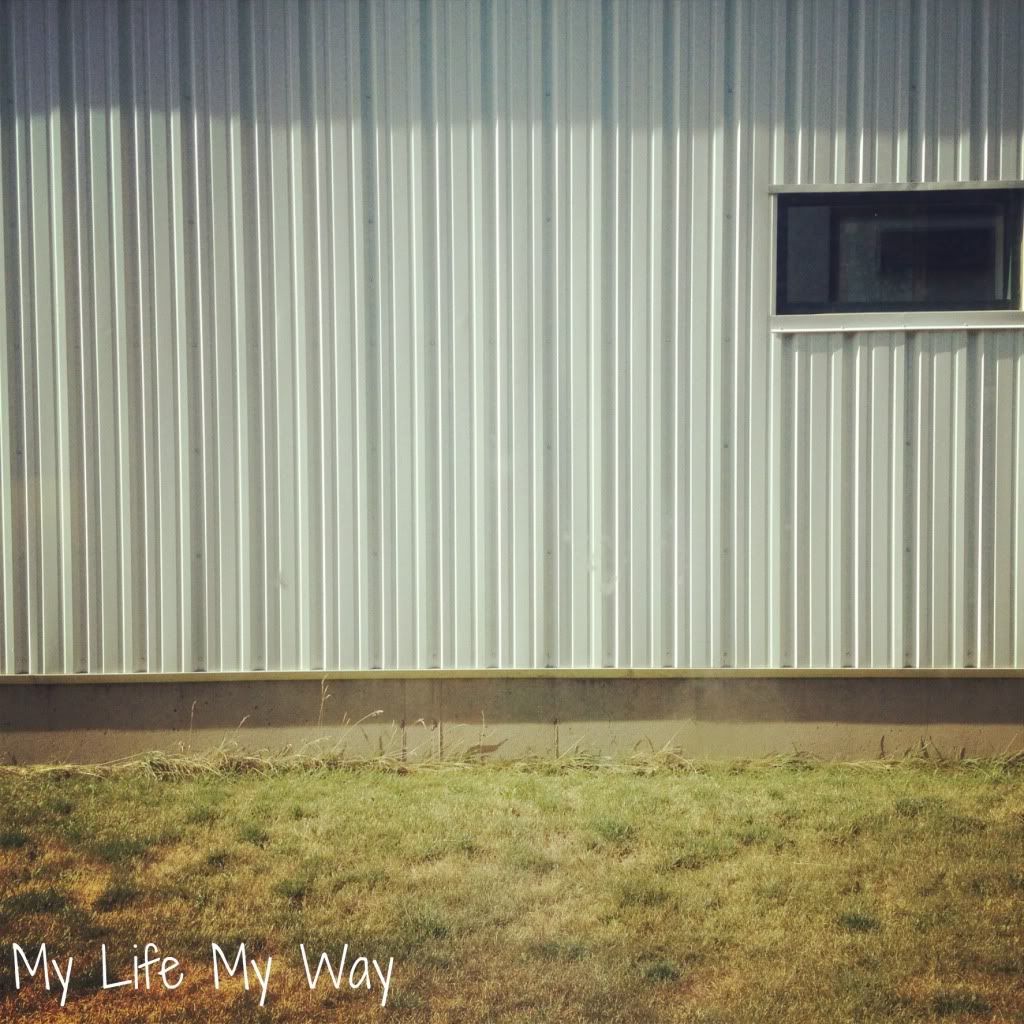 We were batting 1000 with hotels let me tell you! We called our friend Jeana and she her hubby Troy and their oldest son Ty were up at Ty's college for orientation so we told her that we would get the rest of her kids -the woman has 6 kids 2 of which she adopted- and went to get some food. We were straving! After we ate we headed back to Jeans house and spent the evening with them.
Saturday we were planning to go to visit Jeana's mom for a few hours.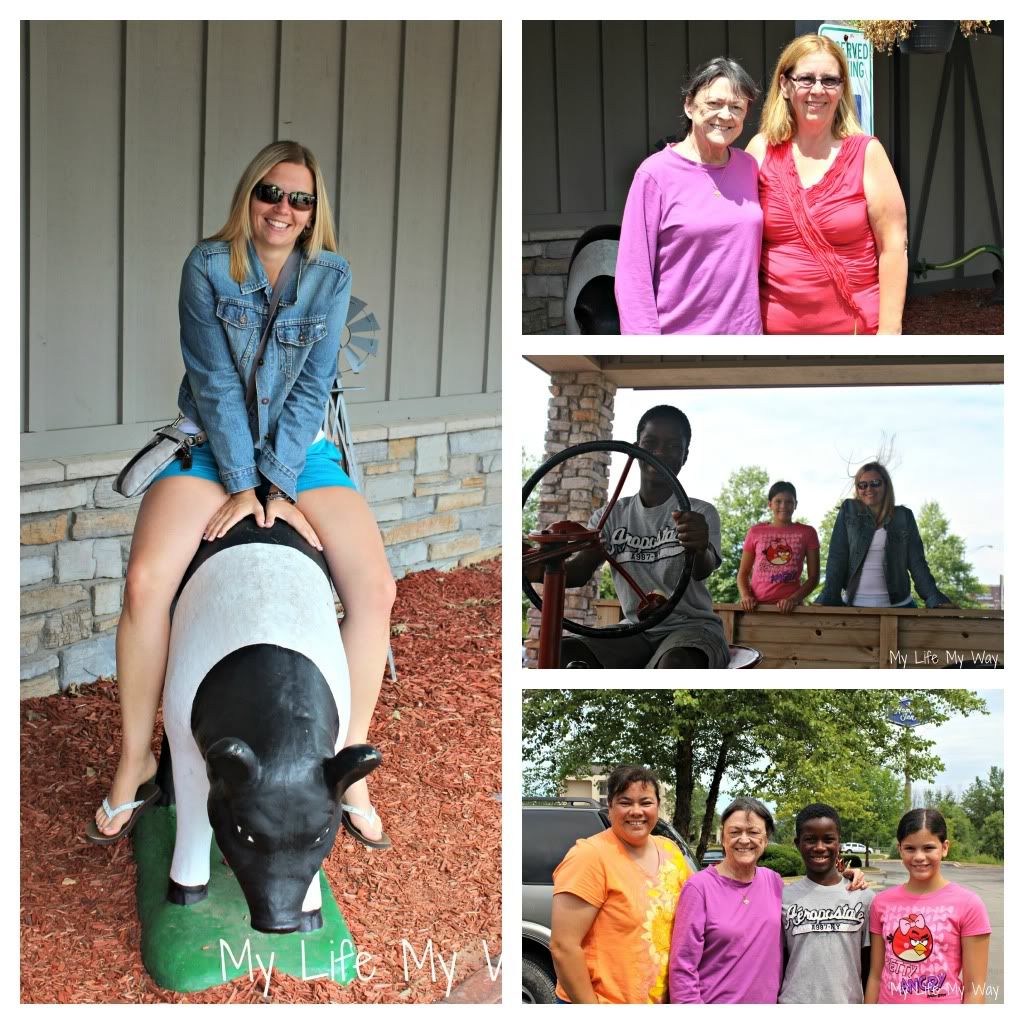 I sat on a pig! No that was not a real pig. Top picture on the right is Jeana's mom Sonyja. Middle picture is Moses, Gracie and I those are 2 of Jeana's kids. Bottom picture is Jeana her mom, Moses, and Gracie.
We picked her up and headed to Machine Shead for lunch. Think Cracker Barrel only cooler and better food. From there we did some shopping then headed back to Jeana's house and again spent the evening with her her hubby and the kids. Let me just tell you that Jeana's kids are the most awesome kids I have EVER meet. Every night all 6 kids hug each other and say good night love you to each other. The bond they all have is amazing! Not to mention these kids are some of the best behaved kids I have ever come across.
Sunday was the day. The day we were gonna meet up with my moms family. Now I have never meet any of them. I was kinda nervous to meet them but at the same time I kinda had a chip on my shoulder. Ya know that you haven't bothered with me in 29 years and now all of a sudden you do. Really? Well I have to say that was shit attitude to have. They were nothing but warm and welcoming to us and we had a really nice visit.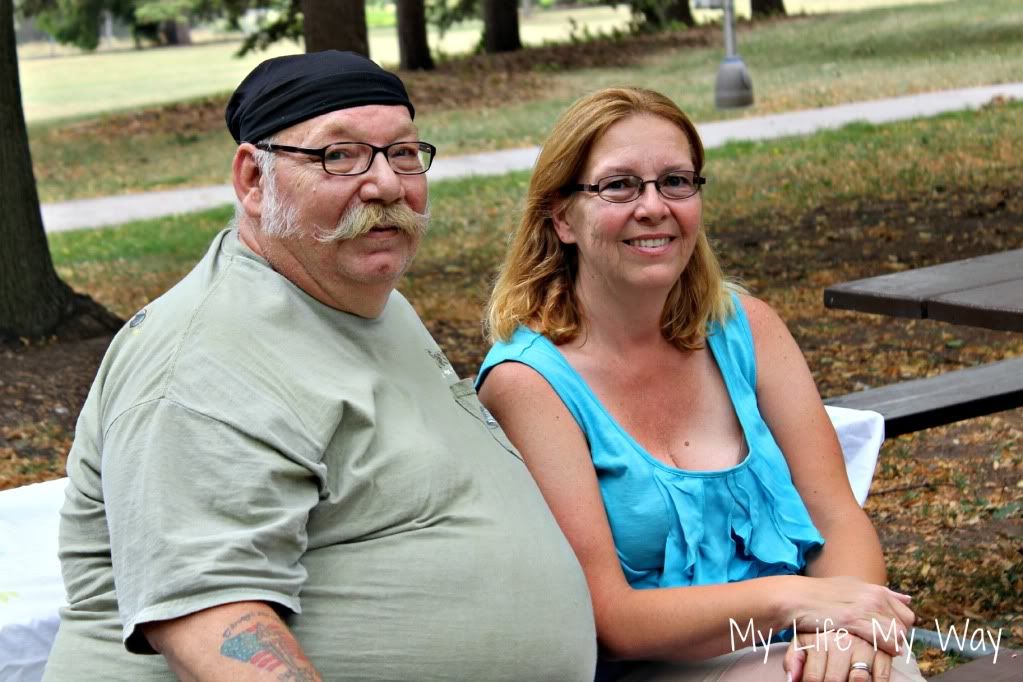 Mom and her half brother Steven.
Mom, Steven, his wife Linda and their Grand kids Gracie on the left, the little boy is Dakota and Elizabeth on the right.
Linda, Steven, Mom and I
Me and my moms niece Joyce
Overall mom said she was very pleased with the way the visit went. The only thing that did not happen is moms mom was not there. Apparently she went back to AZ on Saturday.
Monday we hit the road back to NJ. We decided we were gonna stop in Chicago for a few hours on the way home. Seriously we were there all of 3 hours. We hit the Willis Tower and went to the Sky Deck and then we stopped by to see The Bean.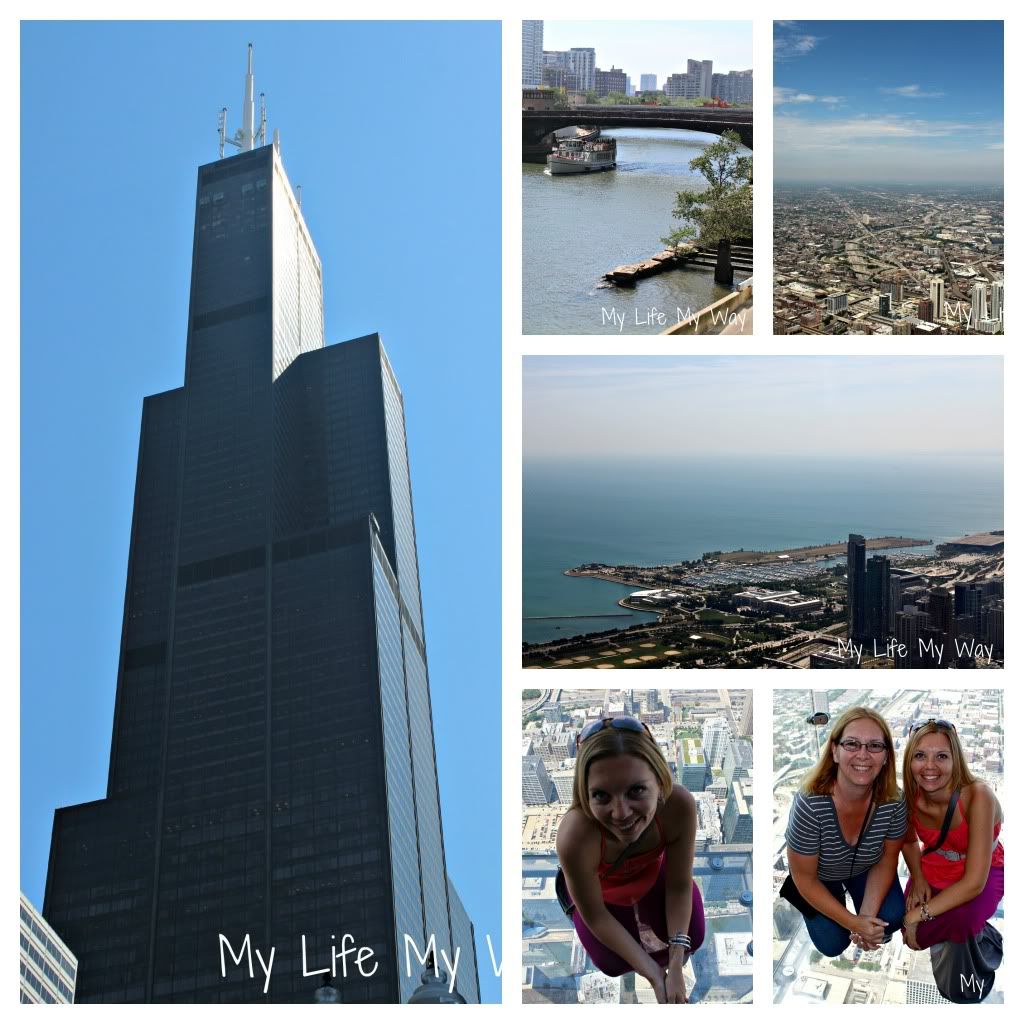 Overall we had a good trip. We laughed a lot and visited with family. I hope to go back and spend more time with Jeana and her family and would like to see and get to know Joyce and her family some more. I will tell you this though I will not be staying at the Freddie Kruger Hotel or driving out there next time. Nope not this girl!