Rylie.
My litte Boston Terrier Beagle mix.
My 25 pounds of terror.
Ya know how I got Rylie?
Totally had no
intentions
of getting a puppy when I got her.
See at the time I was a month away from getting married.
My then fiance and I were in Red Bank and he needed a hair cut.
Right next to the barber shop was a pet store.
I went in while he got his hair cut.
When he came back to the pet store to find me me found me with a pen in my hand signing paper work and a puppy in my lap.
Yup in a matter of the 15 minutes it took him to get his hair cut I got a puppy.
I mean come on how can you not fall in love instantly with that face?
I took her home and set her up with her crate.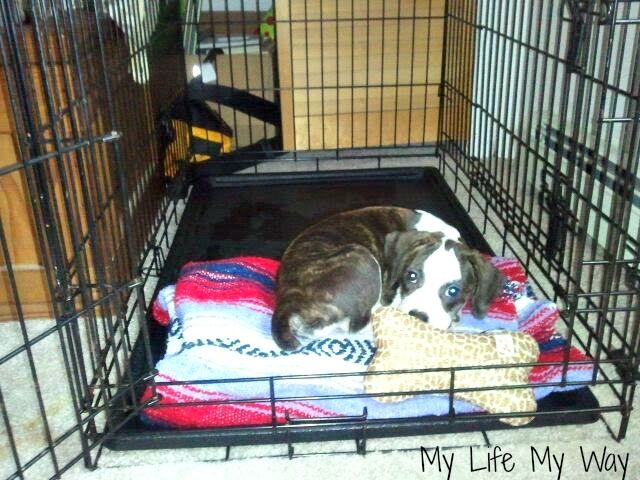 At first I was all awe shes so cute.
She can do no harm.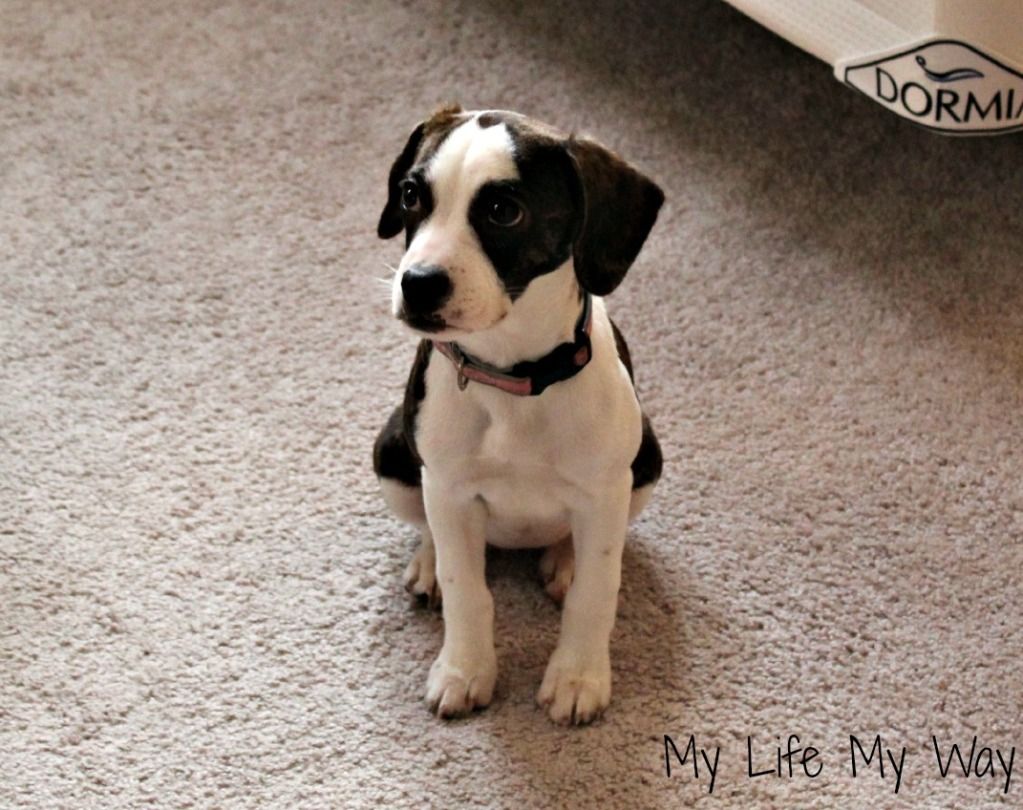 Then it started.
The chewing.
Girlfriend was and still is relentless!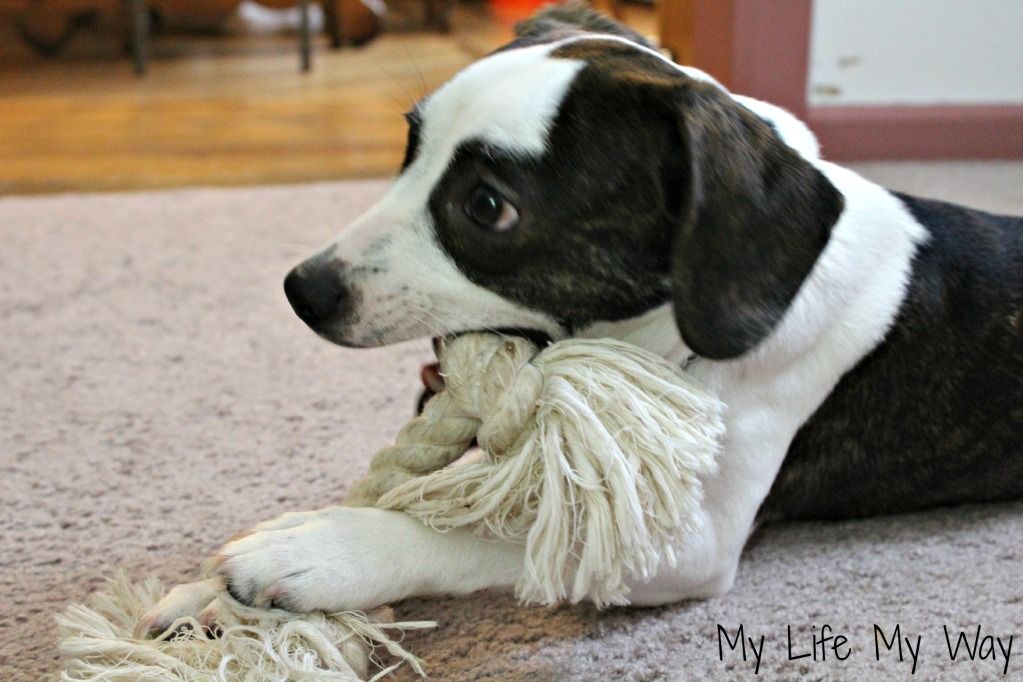 Let me tell you toys don't usually last to long in this house.
She usually will have it destroyed in a matter of MINUTES.
No lie.
I have gone through Kongs, raw hides, bones that claimed to be indestructible.
They didn't last more than an hour with little miss.
I did happen to find a ball that has seemed to stand the test of time with her.
Take that and couple it with a very active puppy with no obedience training and you better believe I had my hands full.
Then I took her for some obedience training with Lobster.
Let me tell you he has worked wonders with her.
We have even gotten to the point where I can have her off leash and let me tell you girlfriend LOVES it!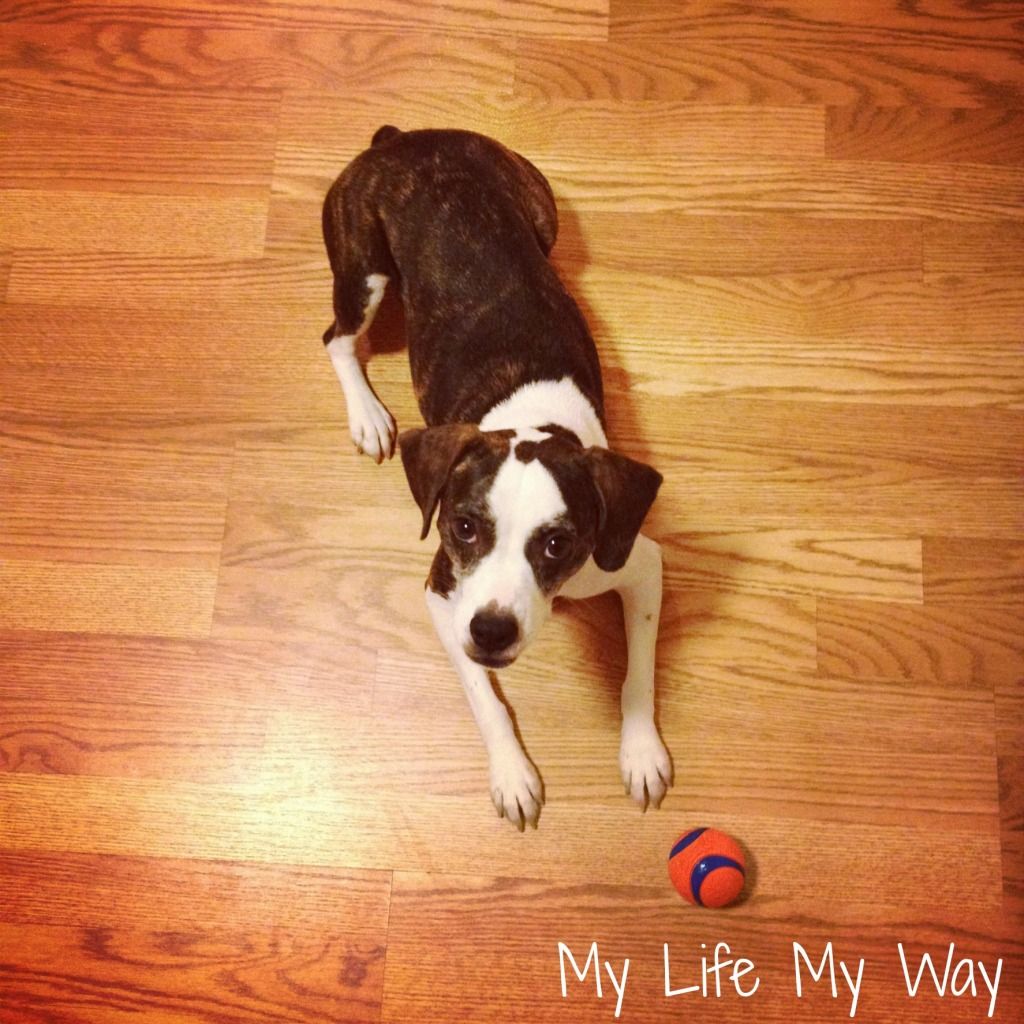 See that little ball right there?
That my friends is a Chuck-it ball.
Girlfriend has a undying love for it and takes it with her EVERYWHERE!
We took it to the lake and it floats which is great for her. 
She will sit and chew on it and carry it around in her mouth for HOURS on end! 
For your viewing pleasure…
Rylie, Lupo and Caruso playing fetch with the Chuck-it.
Rylie learned how to jump a fence for the first time. 
Such a proud momma I am! 
Lupo chasing Rylie for a stick. 
Rylie is a fast little sucker. 
Rylie being a tart and not letting Rocco have his bed back.
I was dog sitting Rocco. 
She's a stinker but she's mine and I love her!