So the other day I was walking from my truck into my building at work. 
I threw my work bag on my shoulder. 
Then I put my purse on my shoulder and about cried. 
What the

HELLO

do I have in this thing?
That was my exact thought. 
I got to my desk got myself all set up and prceeded to dump the contents of my purse on my desk.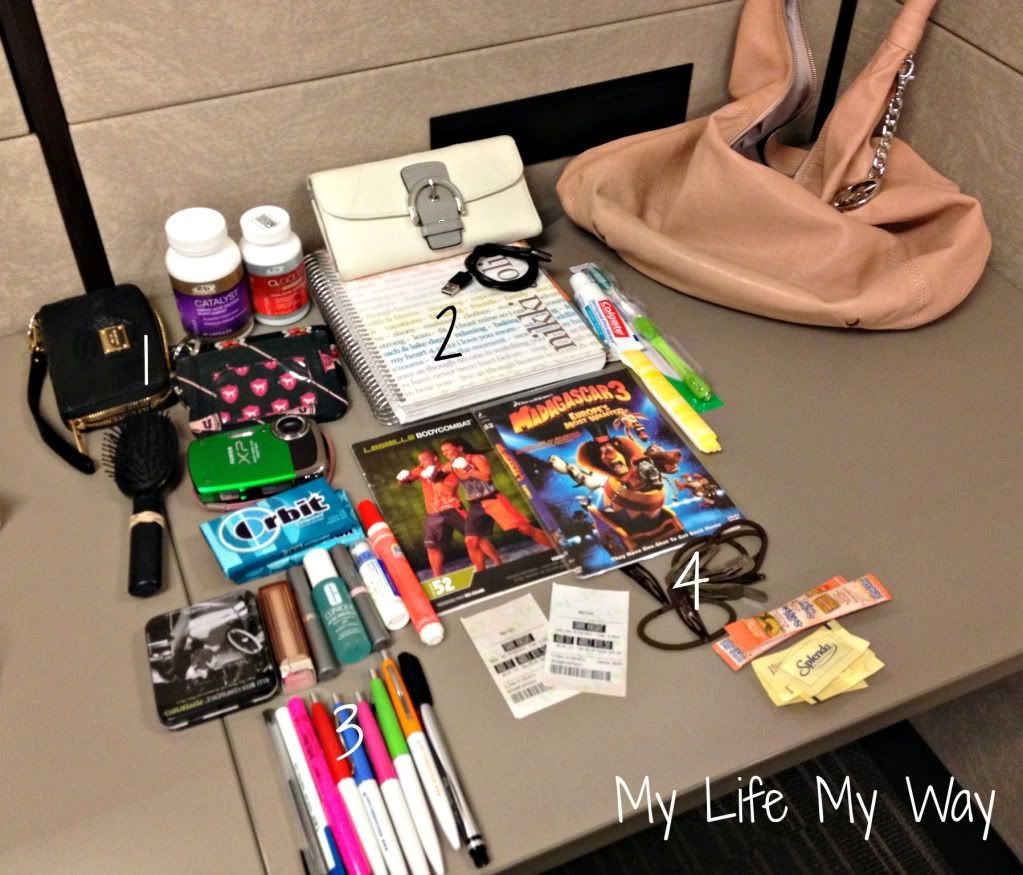 Lets examine this shall we? 
iPhone wallet 
Brush
Camera 
2 Card wallets filled with all the cards that you never use but
SWEAR
you will need so you carry them with you.
-Don't EVEN pretend you dont do this!-
Regular wallet –REALLY Nikki 4 wallets? Little much no?-
iPhone Charger
Tooth Brush & Tooth Paste
-I'm a freak about my teeth-
Gum
Mints
Chap Stick
Lip Stick
Tide Pen
Vast Array of Pens
-I have a pen thing I think most of us do!-
BodyCombat 52 Chorey Notes
Madagascar 3 Boot Leg
Hair Ties
Hair clips 
Splenda 
Diet Snapple Iced Tea Packets
Old Movie Stubs
Well that right there friends about sums it up as to why this damn thing weighs 8 million pounds! 
Maybe just MAYBE I should think about maybe getting rid of some of the crap I dont NEED.
Ya know like the 4 wallets? 
Who in their right mind need 4 wallets?