11 years ago.
That was the NYC sky line.
Beautiful right?
Then all hell broke loose.
Do you remember where you were?
Who dosen't remember where they were.
I was in the bathroom at County College of Morris when some girl came in HYSTERICALLY crying.
I asked her whats wrong?
I distinctly remember her telling me…
"A plane just slammed into one of the twin towers and my father died!"
I was speechless.
As was the rest of the world.
My heart sank for her.
My heart sank for my dad.
I tried to call my dad.
The call would not go through.
I was petrified for him.
He was supposed to be going into NYC to go to the NY office that we had in the North Tower.
I was lucky enough to finally hear from him.
He was okay!
He didn't go to NYC.
For some reason he decided he didn't feel like going to the city that day.
Thankfully!
I will forever be thankful that my father did not go to the city that day.
I will also forever be sad for all those who lost their life that terrible day
The skyline tonight will be lit up like that.
Sad but powerful.
Never Forget.
9.11.01
I happened to be in the city yesterday and on my way home I saw the lights were on.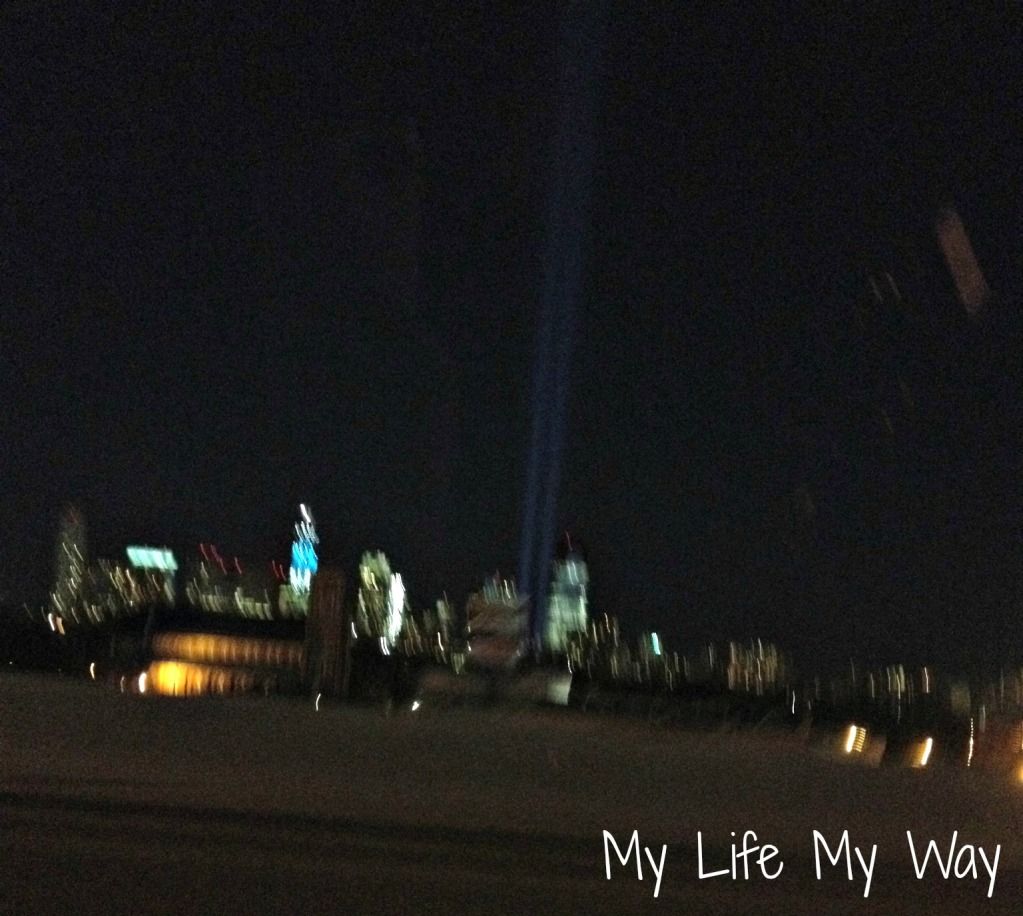 I managed to snap this picture on my way home.
It's blurry because I took it while I was driving. 
Seeing this every year is such a reminder of al of those who lost their lives.
Say a prayer today for ALL of those who were impacted in some way or another today.