I have been wanting to do a ask me anything post for a while. 
What's your most simple pleasure?
My simplest pleasure is coming home after a long day at work to my ever so happy puppies. The way they get so excited to see me and be with me warms my heart.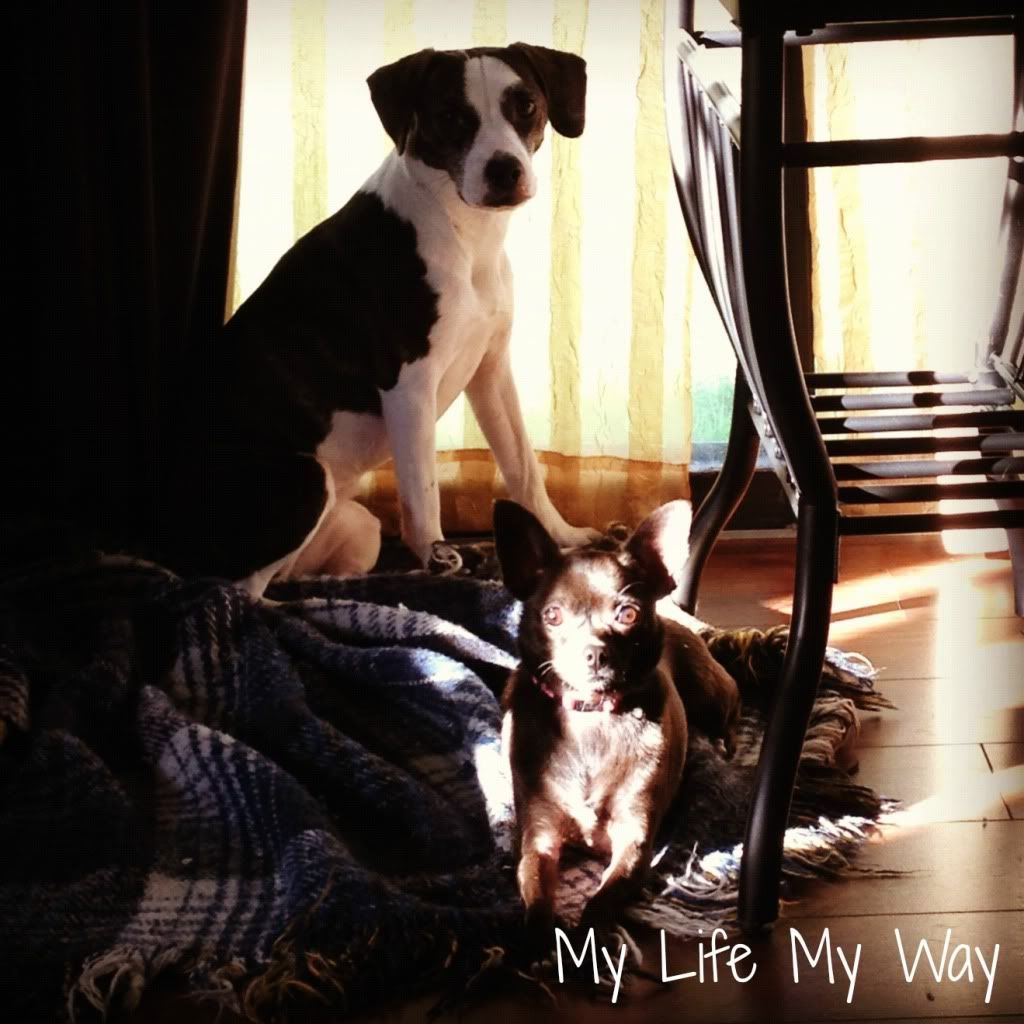 Who inspires you?
There are a lot of people who inspire me. My mom for one. the way she is not afraid to do anything has really rubbed off on me. My father. The past two years have been difficult for my father. He was diagnosed with both prostate cancer and skin cancer and the way he is not letting it get him down is amazing. My grandmother God rest her soul. She had no other choice than to take on life by herself. She had her two boys and raised them on her own and provided everything they needed along with everything she needed in life. She showed me what life is really about about.
Do you fold or scrunch your toilet paper when you do your biz?
Interesting question to say the least! I do both just depends on what kinda mood I'm in. TMI?
Who would you rather? Collin Farrel George Clooney Justin Bieber
With out a doubt Mr. Clooney
What is the first thing that comes to your mind when you hear the word "highlighter"?
Yellow
What is your biggest accomplishment to date?
Loosing 130 pounds and becoming a group fitness instructor.
What is your dream job?
This is a tough question. There are a couple of different dream jobs I have. One would be a personal trainer while also continuing to teach group fitness classes. Another would be a forensic scientist or a crime scene investigator.
Have you EVER farted in public an blamed it on someone else?
I can honestly say no I have not. I save that bodily function for the privacy of my own home.
Favorite movie?
Again a there are a few favorites. Same would include but not be limited to A League of Their Own, Don't Tell Mom The Babysitter is Dead,
Did you play an instrument?
I played to flute in elementary school. I wish that I learned to play the drums or the piano.
Cheerleader or sports girl in high school?
First of all I have to say that I honestly think that cheerleading IS a sport. With that said in high school I played volleyball and softball.
Is there anything that you wish you were better at?
I wish I was a better cook. Don't get me wrong I can cook and I personally think I can cook well but I wish I could do it better. I tend to stick to easy things to cook and will try to spice it up but I really wish I was better at it. I think my problem is I am pressed for time most days so I tend to stick to simple and easy when it comes to cooking.
What's your favorite scarf that you own?
ALL of them. A seriously though I love scarfs and wear them all the time in the cooler months I have so many different ones that I can not pick just one.
What's your favorite non conventional fitness/workout?
I love to go for a hikes with my dogs. I am not sure how non conventional that is but it is one of my favorite workouts that does not feel like a workout!
Cati Fierce, Fabulous and Fit
Do you have a favorite book? If not whats your favorite magazine?
I do not have a favorite book. I like to read and read a lot of chick lit and murder mysteries. My favorite magazines are Fitness, Women's Health, Self, and Health
Thank you everyone for your questions! 
I hope this helps you guys get to know me that much better! 
Have a question you want to ask me? 
DON'T hesitate to shoot me a email nmgolio14@gmail.com or tweet me!