Well I went because
Angela
was having a Chopped Challenge: Desserts.
How awesome does that sound?
You can read all about it
HERE
.
Let me tell you it was such a fun afternoon!
Angela asked me if I would be a judge and ummm hello how could I say no?!?!
When I got there all the mystery ingredients were in a bowl and 3 were picked.
They were White Chocolate, Goat Cheese and Coffee.
Interesting combination right?
I was excited for the goat cheese!
Off to the store we went.
This is exactly when the whole I got to ride in Jacks car seat happened!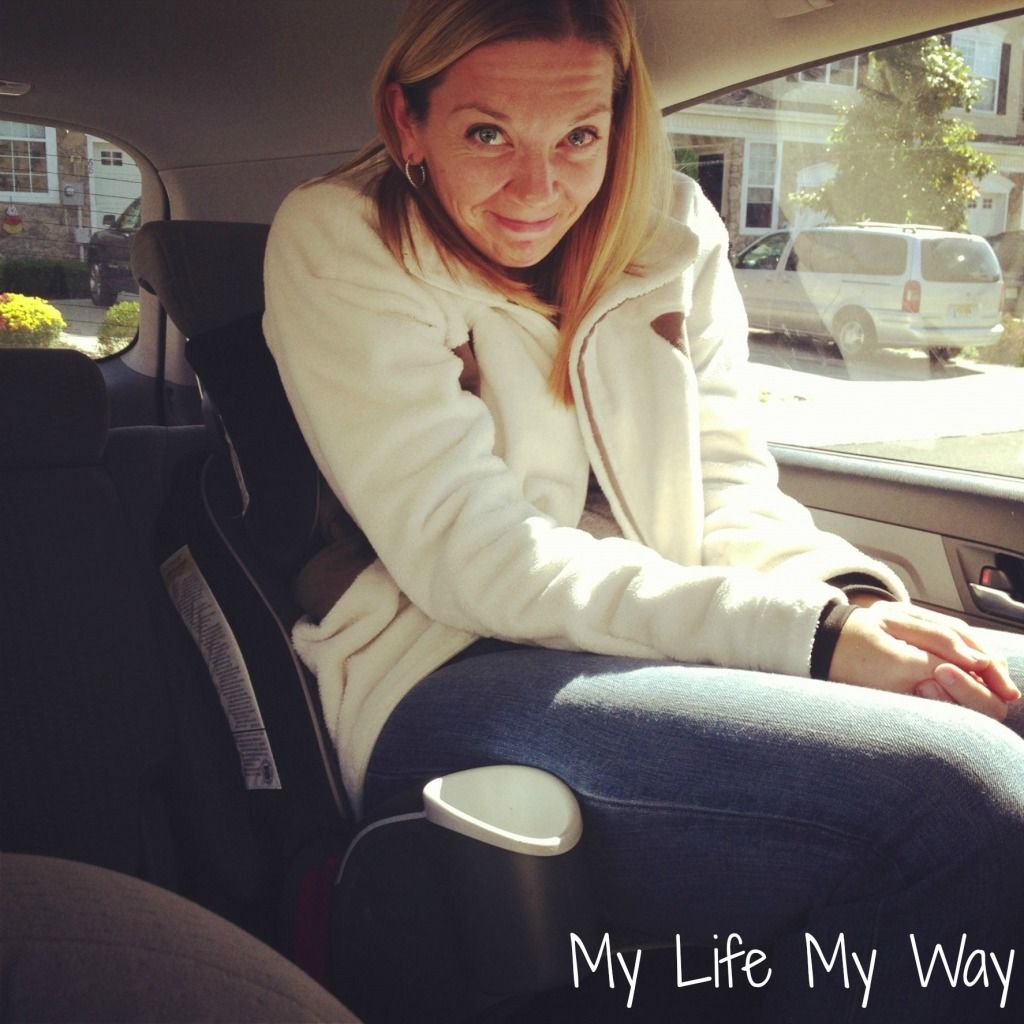 Also this is when a scare crow was murdered.
Sadly I did not get a picture of that.
Anyway way when we got back it was go time!
Angela was off and cookin!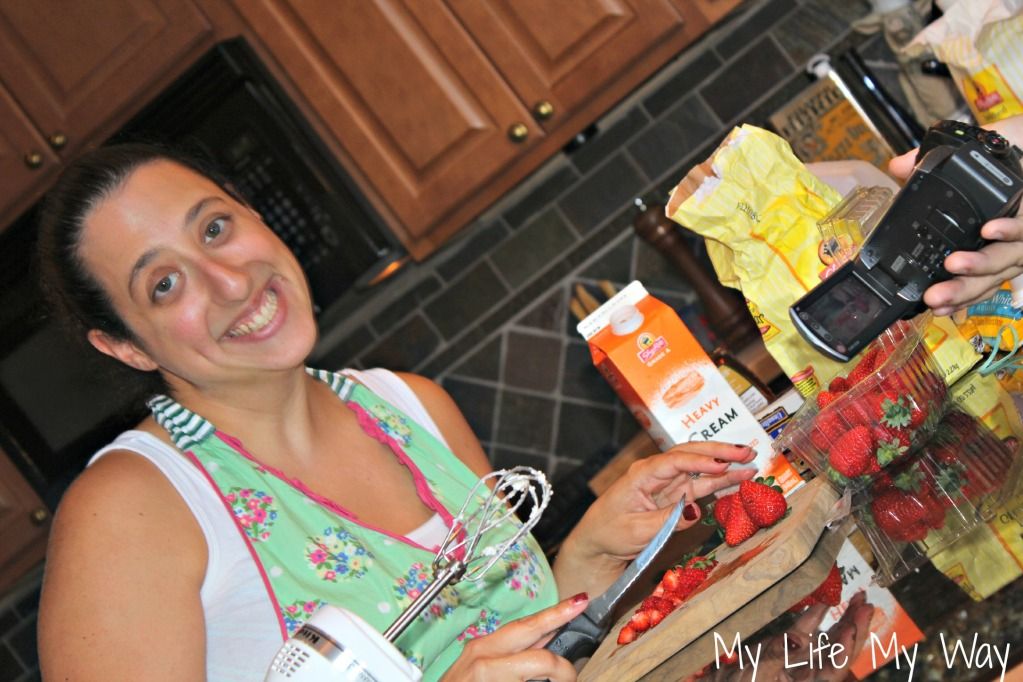 Angela decided to make crepes stuffed with a goat cheese and strawberry filling and coffee flavored whipped cream.
How freaking amazing does that sound?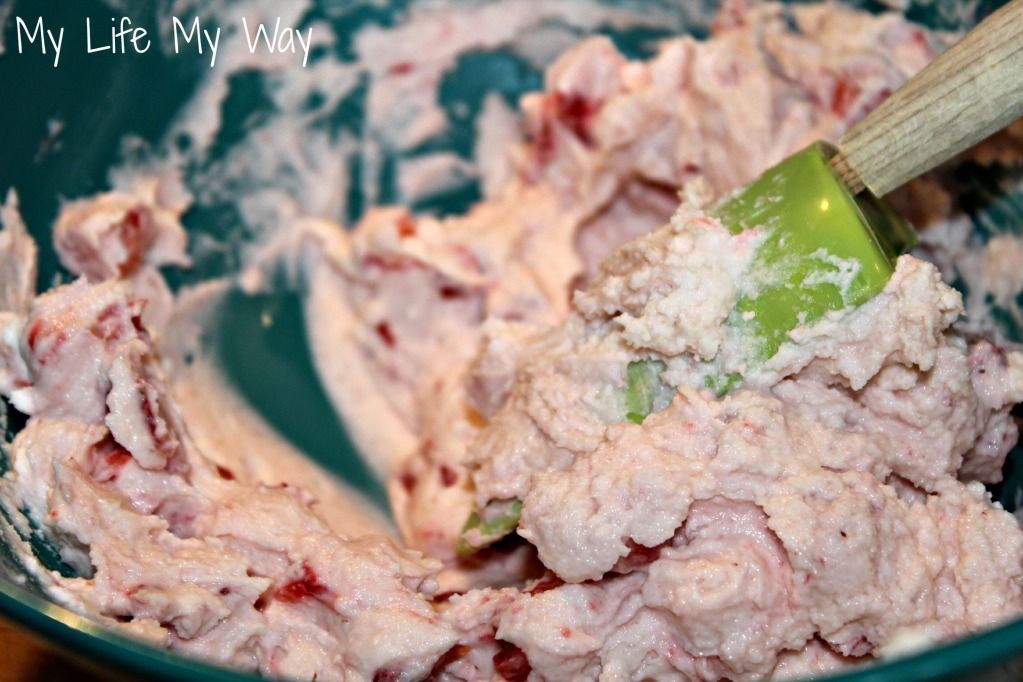 Angela flipping the crepe. 
Mrs. Fancy Pants
Stuffing the crepe.
The final plate.
Angela and her creation.
Now my thoughts on this dish.
AMAZING!
First of all I can honestly say this is the FIRST time I have ever had a crepe in my life and let me tell you I need to have them again!
The filling was so creamy and smooth and you could taste the strawberries.
So good!
My ONLY gripe about this stellar dish was the whipped cream.
It was a little much on the coffee taste but it was good none the less!
Next up was Jen!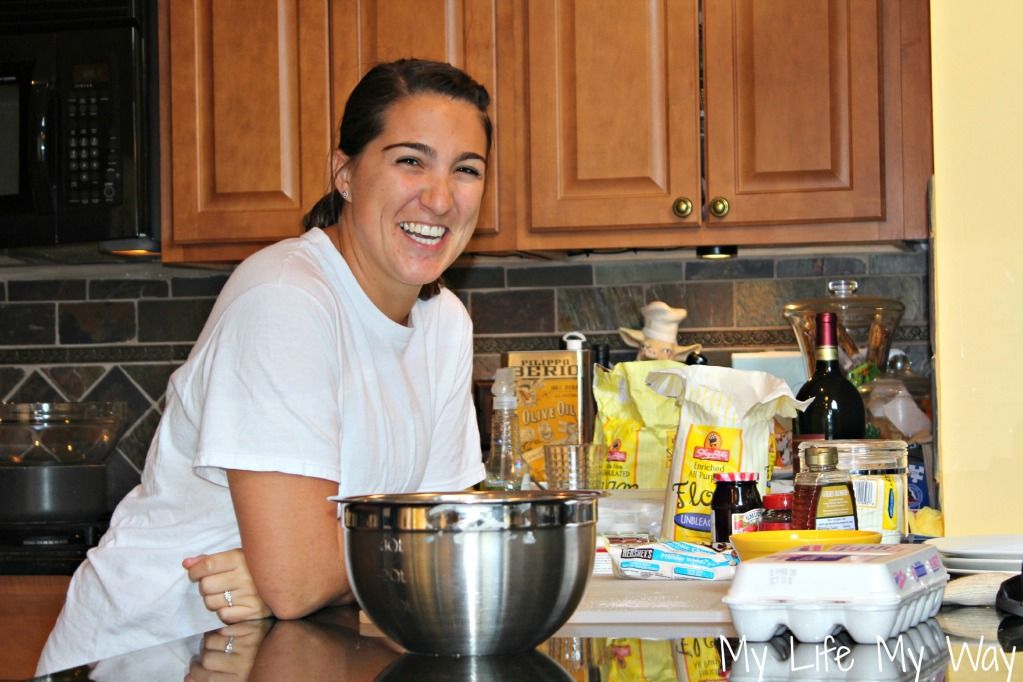 Jen went with a puff pastry filled with a goat cheese, white chocolate chip, and raspberry jelly filling with a white chocolate drizzle and a coco and coffee sprinkle on top.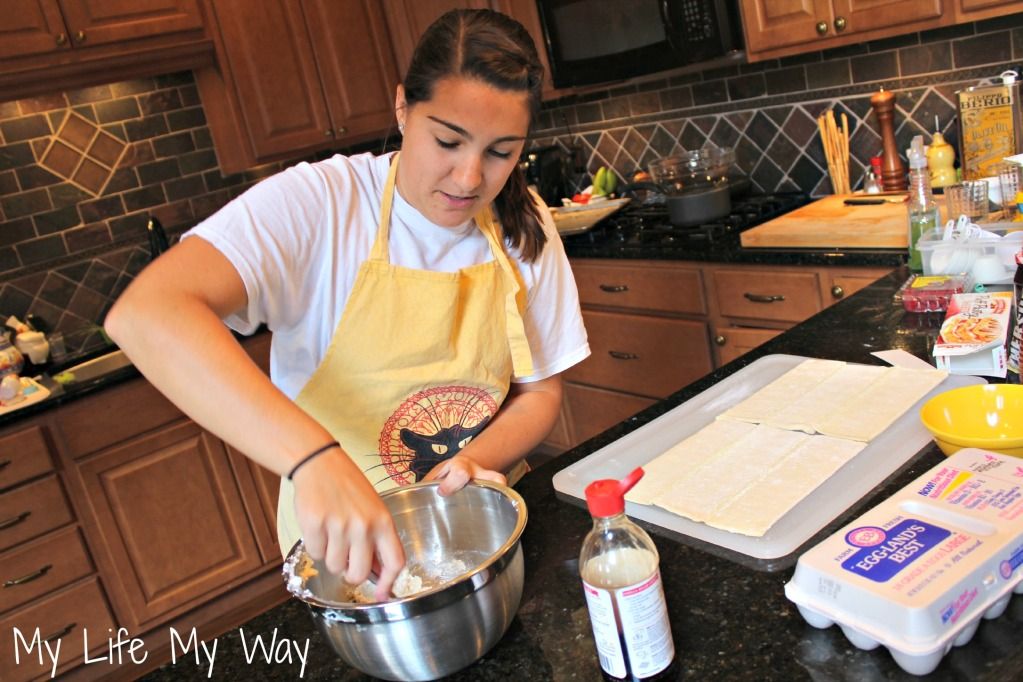 This too was right up my alley!

Filling the puff pastry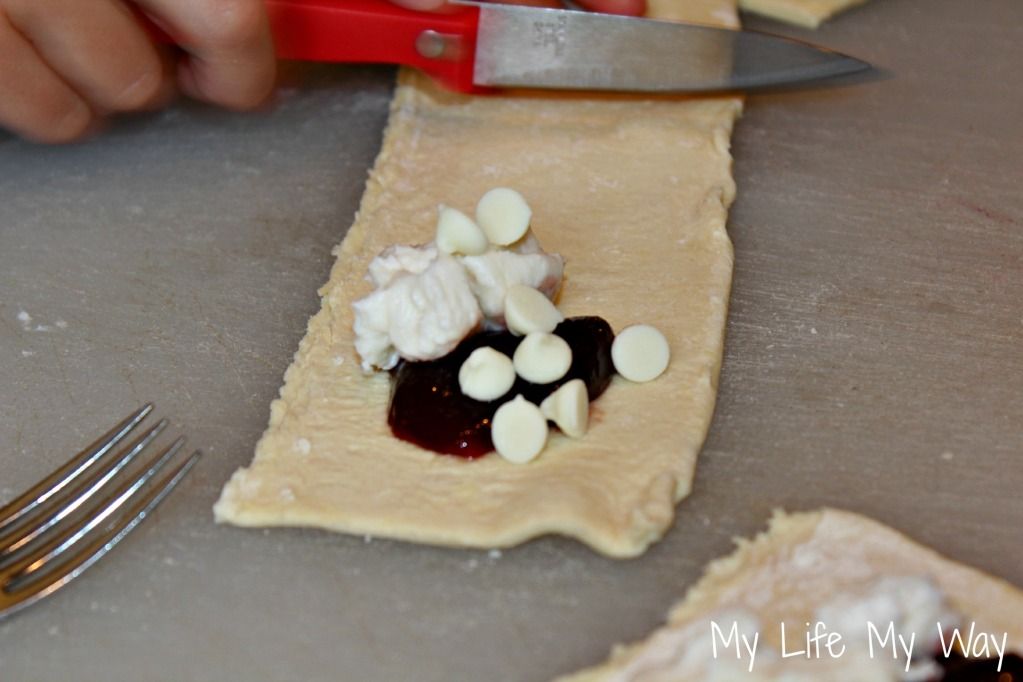 The final plate

Jen and her creation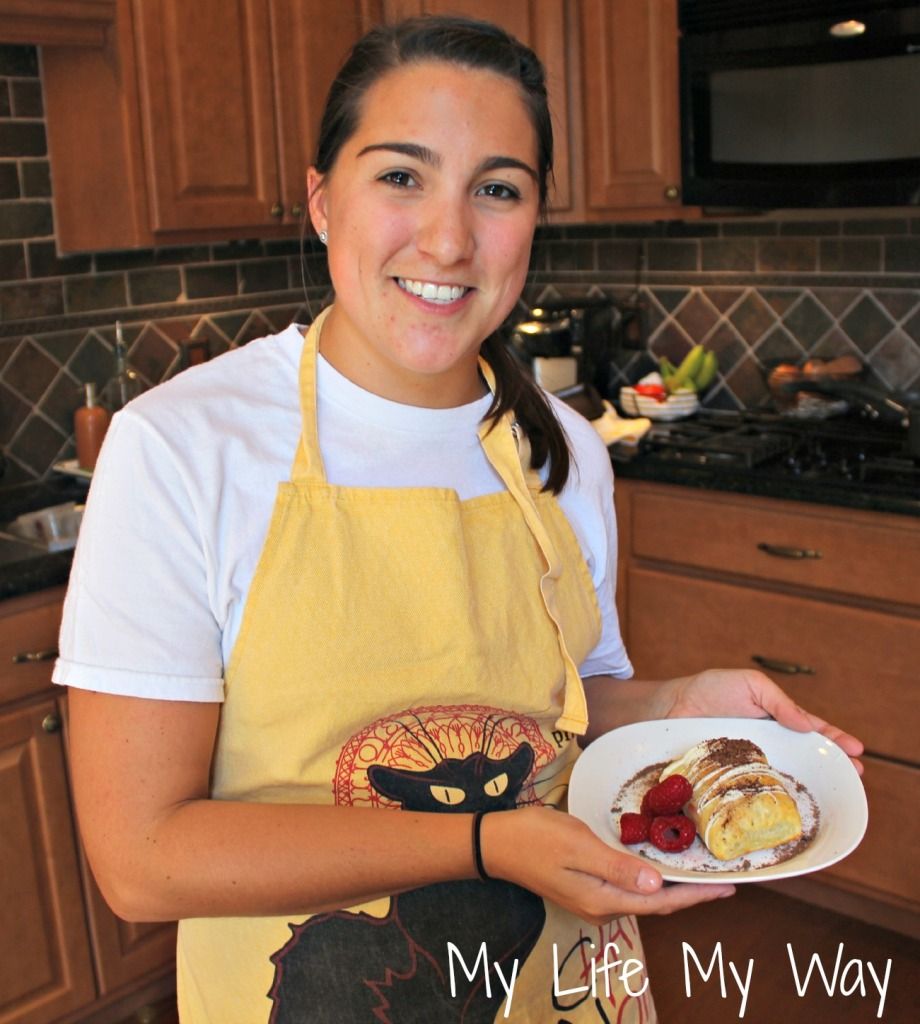 Now my thoughts on this plate dish.
AMAZING! 
I know I know I said Angelas was amazing as well.
Truth be told they were both AMAZING!
No lie!
I did have a grip with Jens plate as well.
The coco and coffee sprinkle on top.
It was a little tart.
She said that after she had gotten the pastries in the oven she thought about putting the coffee in the filling mixture.
I think that would have been better.
Overall BOTH ladies did a phenominal job of coming up with yummy treats on the fly!
GOOD JOB LADIES!
Make sure you go over and say hi to Angela too!
Oh, and I know you wanna know who won but I told Angela that I would not spill the beans till after she spilled it on her blog so ya'll have to wait for now.
Sorry.
Ok not so sorry!