Who likes chips? 
Who doesn't like chips?
After looking at their site for a while I found out that their products are:
**Certified Vegan
**Certified Gluten Free
**Certified Kosher
**Cholesterol Free 
**Good Source of Fiber
**No Trans Fat
**No MSG
**Excellent Source of Whole Grains
**Low Sodium 
**Not Genetically Modified 
**All Natural 
**No Artificial Colors, Flavors or Preservatives
Now I personally have no issues with gluten, nor am I a vegan however I do know a lot of people who have either allergies to gluten or are vegan or are looking to cut back on their sodium intake excetra. Let me tell you these chips would be PERFECT for you! 
Who would have thought there was a chip out there that could have all these amazing things! 
After reading their website from top to bottom and page to page I knew I needed to contact them and see if they were looking for someone to try their products for a review.
Just my luck they were! 
They shipped me out not 1 not 2 not 3 but 4 YES 4 bags of chips! 
The first bag I ripped into was the Sweet Potato Chips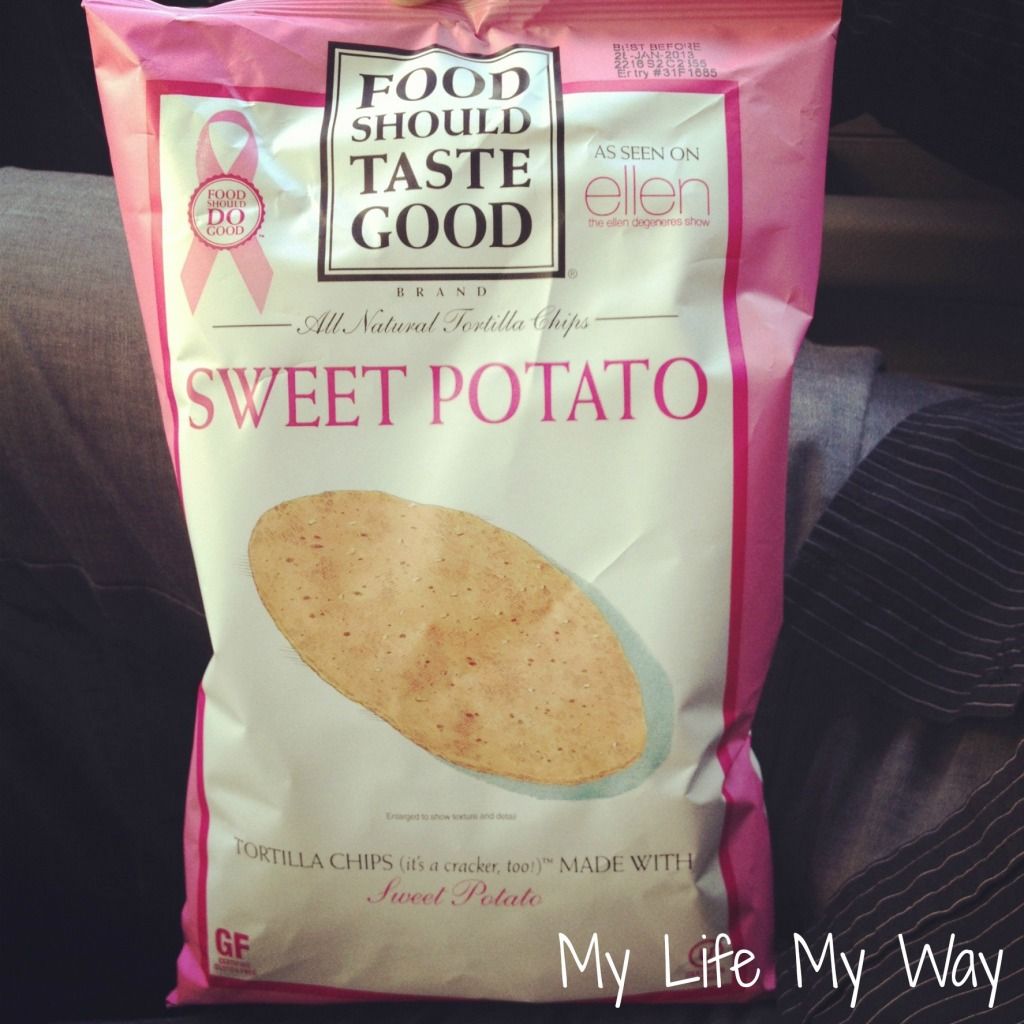 OMG! 
Let me tell you these babies are ADDICTING! 
Not gonna lie Lobster and I housed the entire bag in one sitting! 
In the truck no less. 
Can I just tell you how tasty these were.
You could taste that they were sweet potato but they were in no way over powering which I LOVED!
Also notice the bag is pink!
Brest Cancer Awareness! 
The next bag we devoured was the Olive Chips.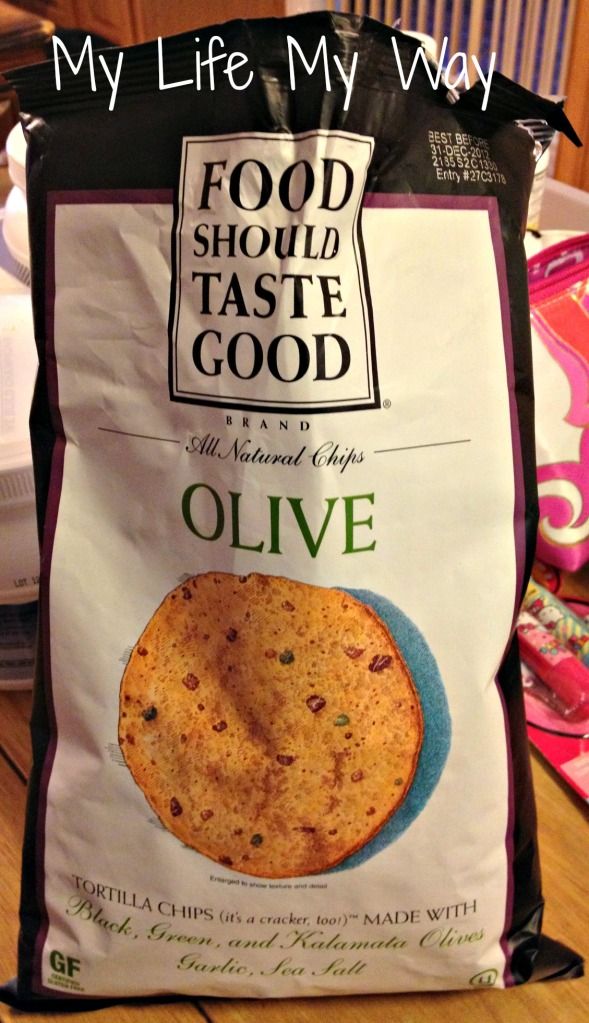 I had just gotten home from food shopping at Wegmans and I had picked up some avocado corn salsa and thought these would taste amazing with that.
I was correct!
I have to admit I am not a huge fan of olives but these are to die for!
You can again taste a hint of olives but it was no way shape or form overkill!
I managed to show some amazing self restraint and did not kill the entire bag in one sitting.
Lobster is a fan of olives and he LOVED these as well.
They also sent me two other bags that I have yet to rip into because I am afraid I will devourer them in one sitting.
No lie friends their chips are that good!
Sitting in my pantry patiently waititng for me to consume are these babies…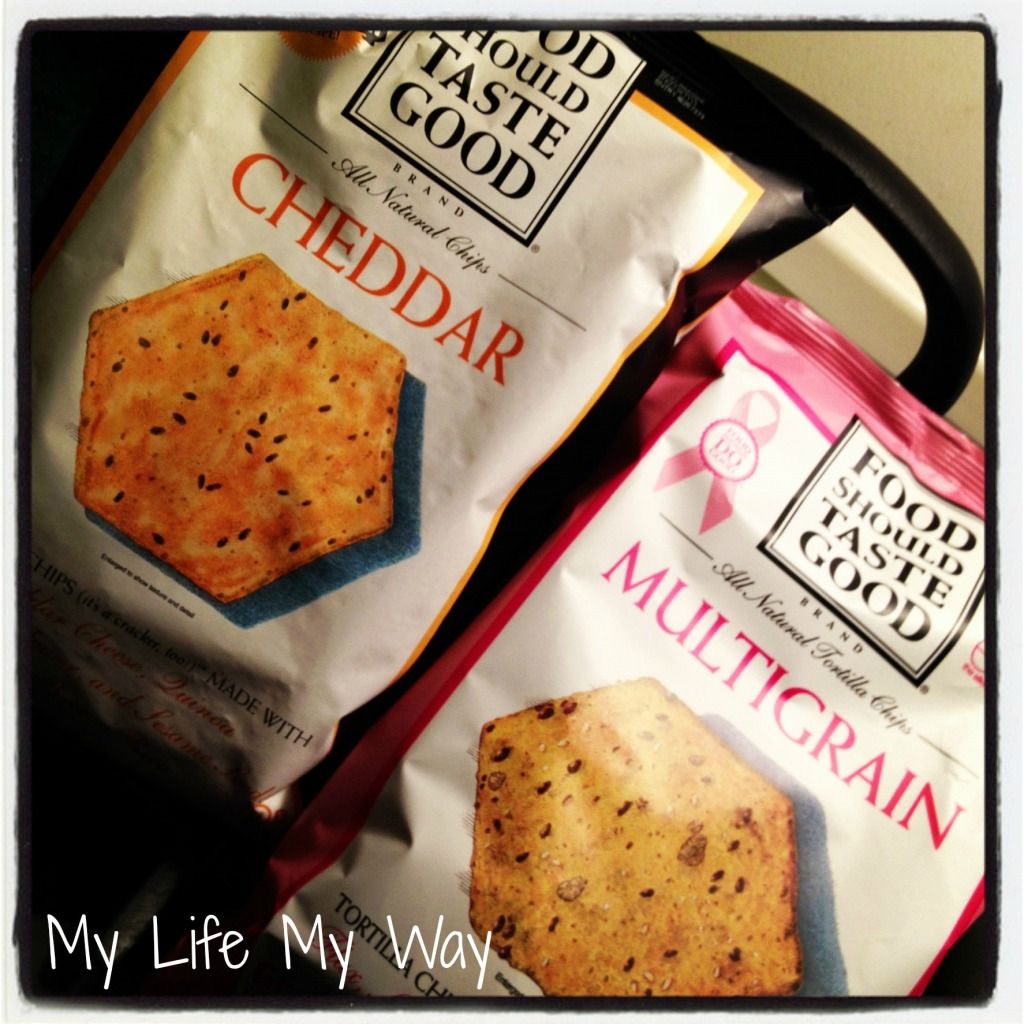 Cheddar and Multigrain.
Now all I have to do is get me some dips and I will be set.
In the mean time all you have to do is get your hands on a bag of these and let me know what you think of them!