Friends I am okay!
I was gonna wait to post this tomorrow but I figured I would go ahead and throw it up now. 
My driveway and dog pen and garage may not be quite so good but at least my dogs and I are alive and well!
I always say living things cant be replaces but my stuff can be.
Last night I got a phone call from my neighbor saying that there was a tree down in my yard.
I was not that worried about it.
Again THINGS can be replaced lives cant.
Today I ventured to my house and this is what I found. 
This is what I found when I first pulled into my driveway. 
Fun right?
I KNOW!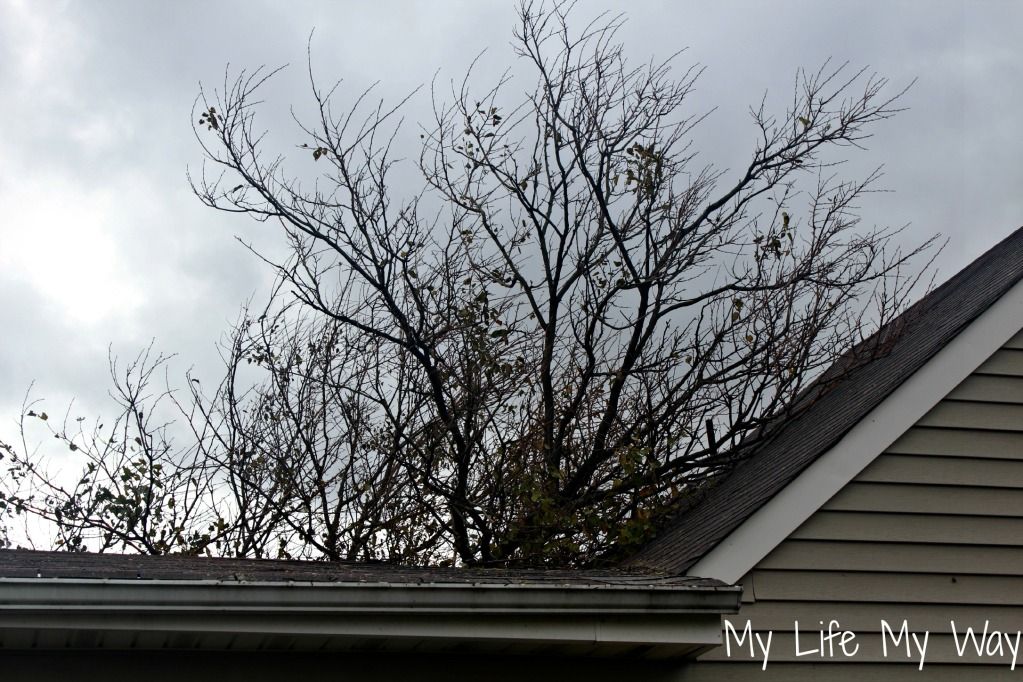 This is the tree that is on top of my house looking from the front of the house.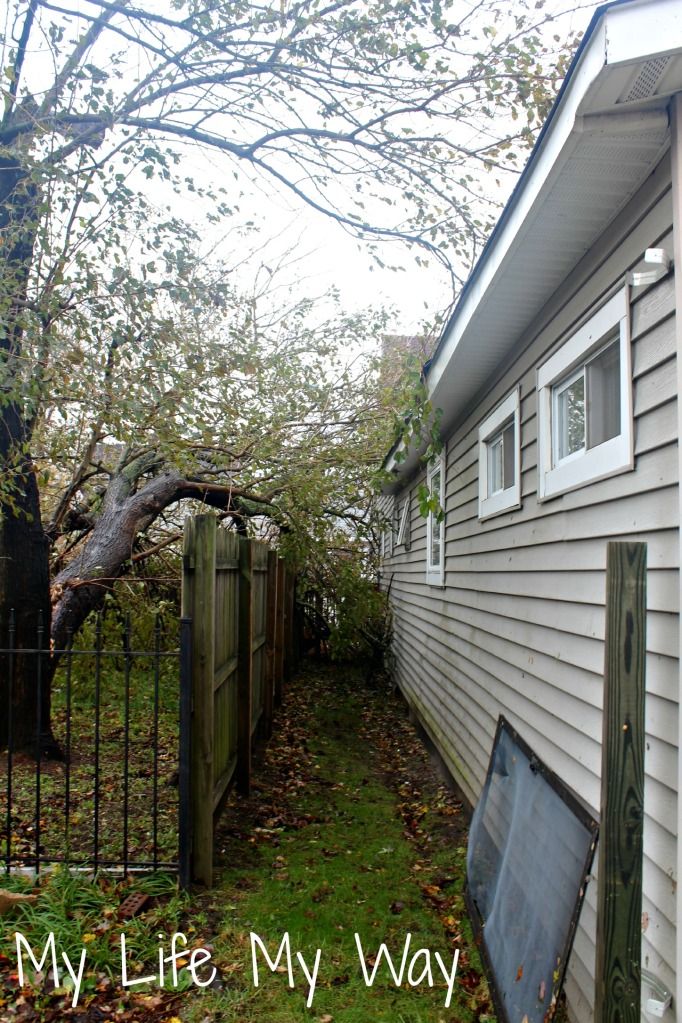 This is the back of my house. 
The tree is actually my neighbors tree. 
Fact: last winter we had a freak snow storm and that same tree ripped down my gutters.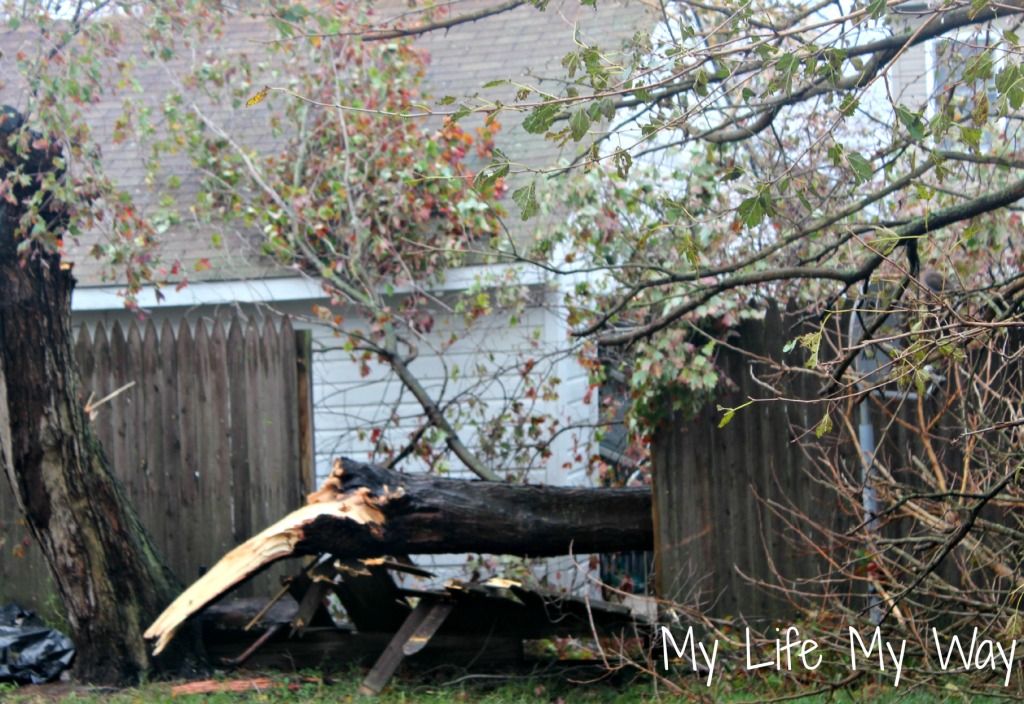 Neighbors tree that fell into my driveway and back deck. 
This is the tree that is on my roof again just another angle.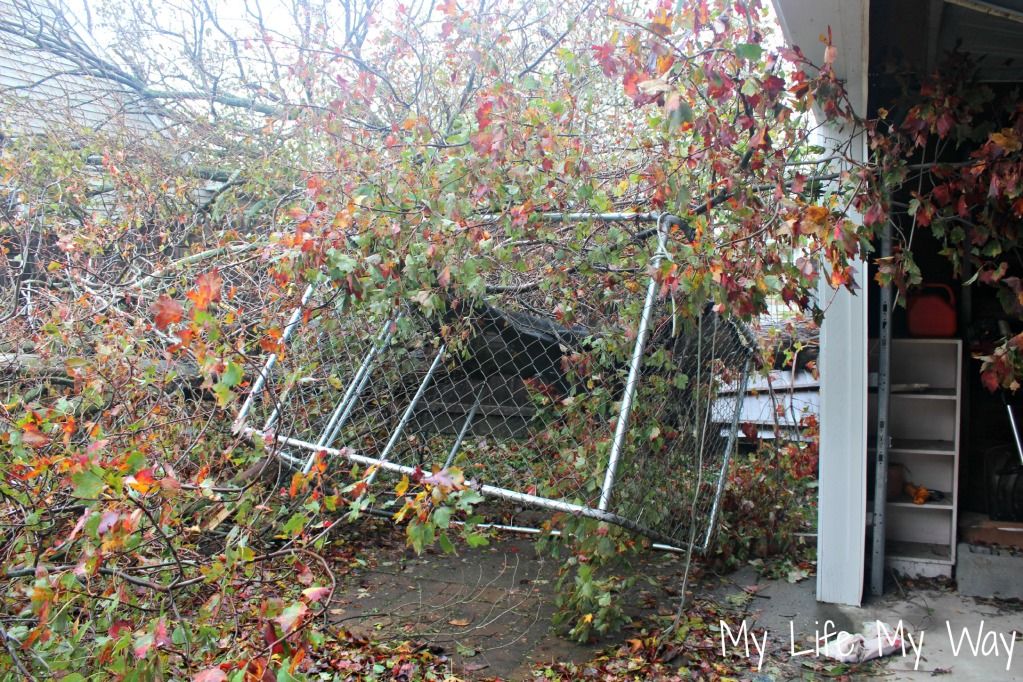 This was the dogs pen. 
Puppies loved this pen.
I will get them a new one. 
Damn you Sandy! 
Open my back door and hey look there is a tree! 
Cool right?
This is whats left of the Morgan Marina which is right down the street from my house.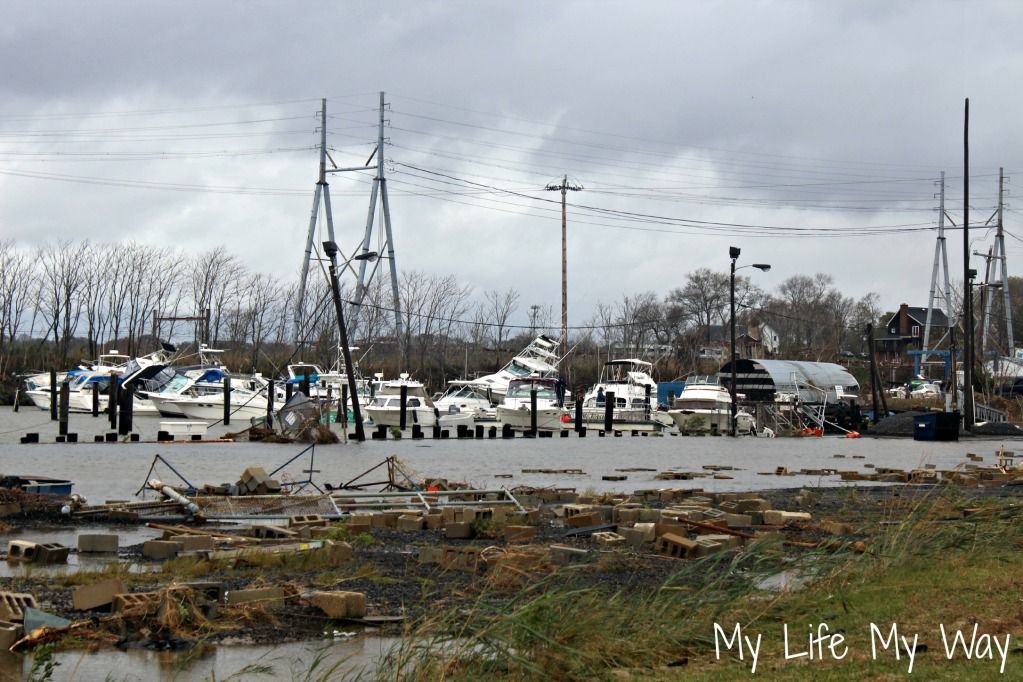 All the boats that were in the marina are now in the woods.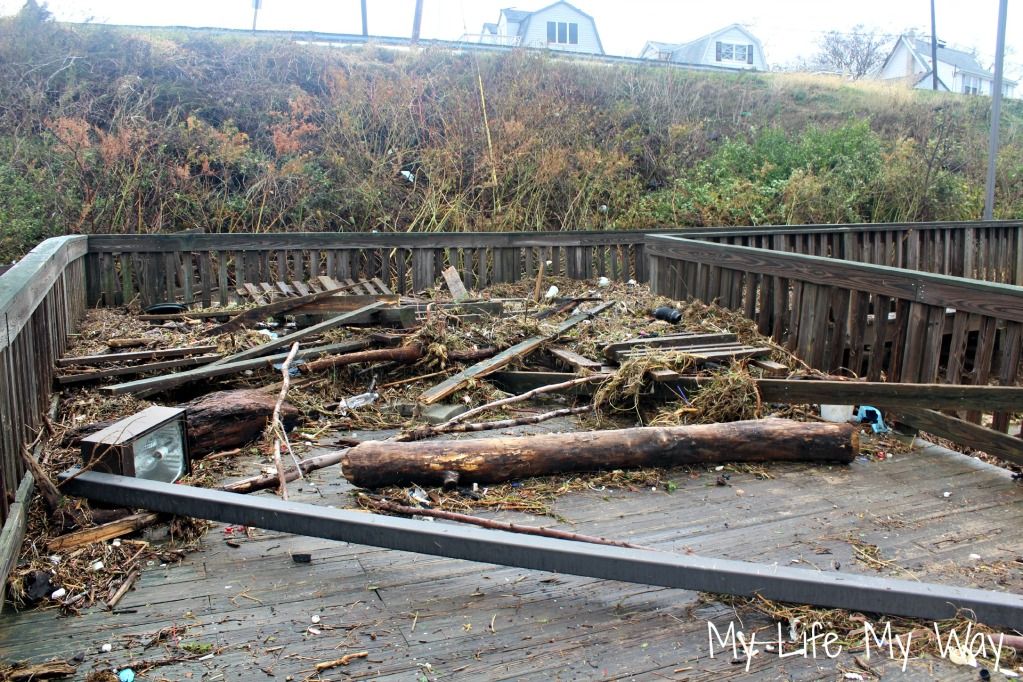 This is the boardwalk that I used to walk the girls down.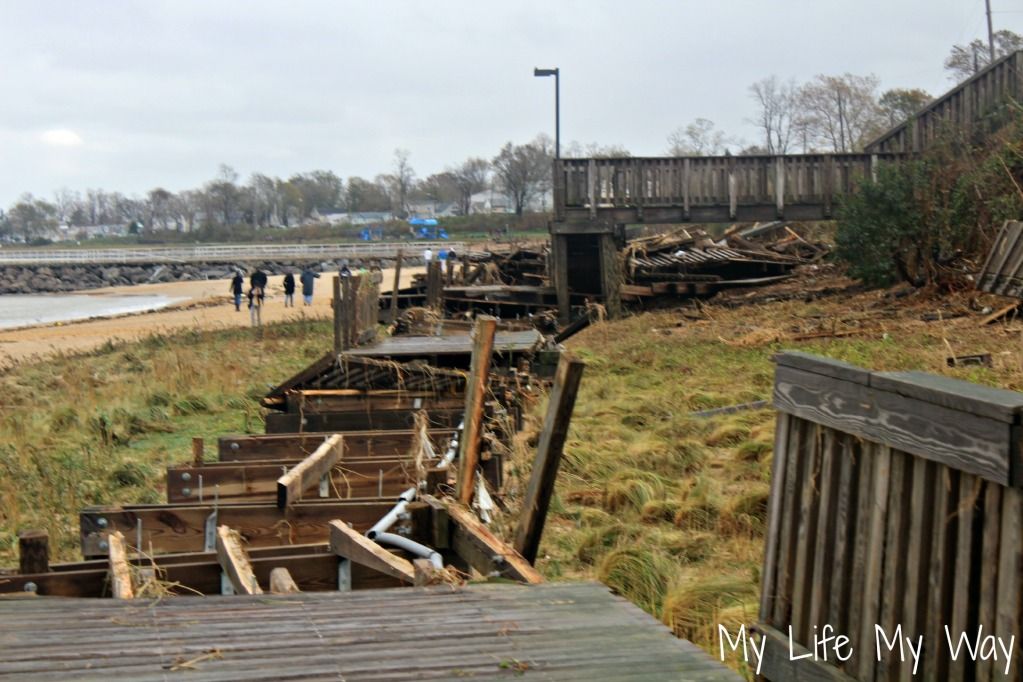 The same boardwalk.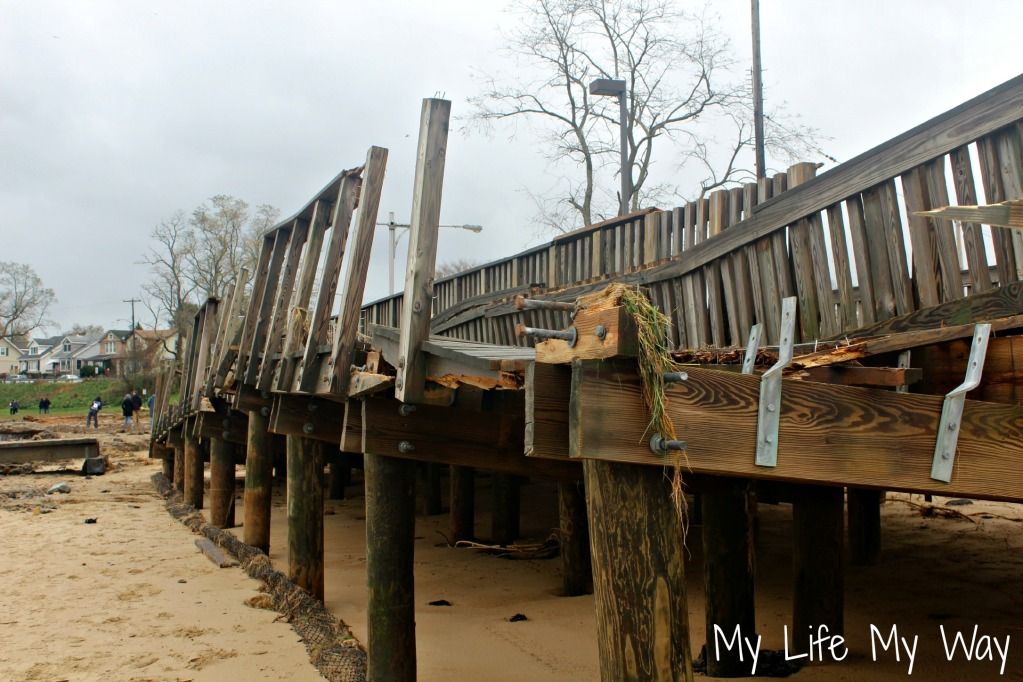 Again the boardwalk.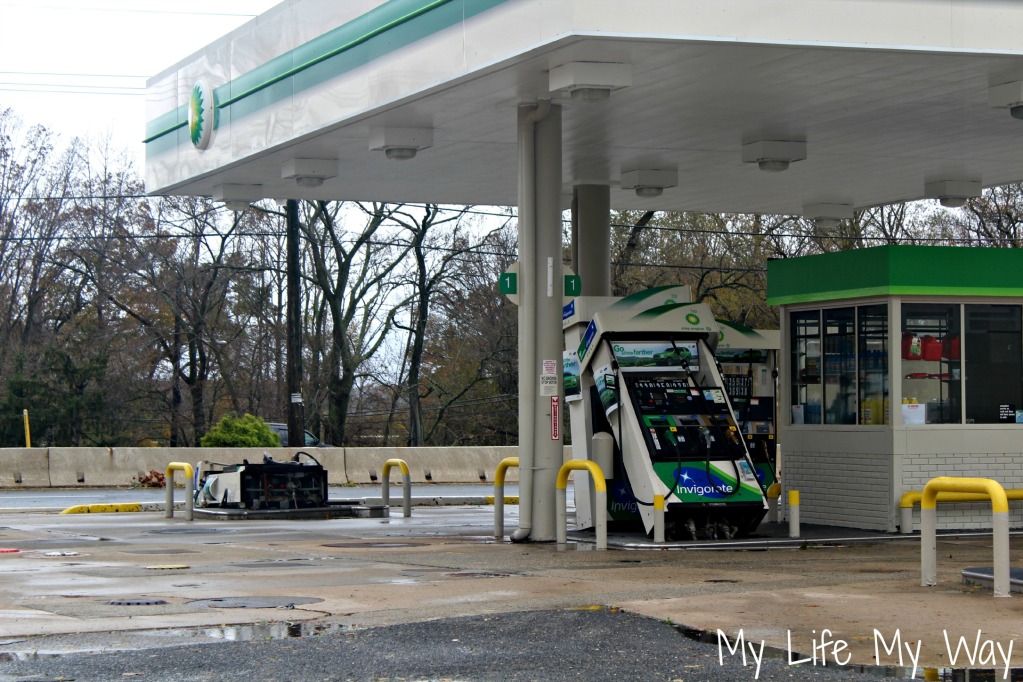 This is the brand new gas station that was just put in around the corner from my house.
I had no clue that the pumps could do that. 
That cant be good. 
So I was not "supposed" to be able to get to my house.
I wound up having to "sneaky pete" my way to my house.
I got to the house and when I was done around the house I jumped back into the truck and tried to go back to my moms.
I failed miserably.
I wound up taking my truck back to my house and leaving it in my driveway and started to walk.
Seriously I walked about 3 miles till I was able meet my mom somewhere she could pick me up.
At least I got a work out in right?!?
So yeah the damage is terrible and I am just glad that my family and I are okay! 
Please keep the east coast in your prayers as we try to rebuild.