Happy Monday friends!
Today is really my Sunday.
I love when I have real Mondays off from work.
Makes the week go that much easier and faster!
Anyway whats everyone been up to?
How was everyones weekend?
This weekend was a bust to a point.
I was supposed to go to RI but because of the weather the car show that I was gonna go to was canceled.
So instead I used it to kinda get caught up around the house and just kinda chill out.
Friday
The begining of my weekend.
I finally go the oil changed on the truck.
I was only 1000 miles late.
That right there is a accomplishment!
Then I ran some errands and did some shopping!

I got my birthday/Christmas/every other reason to get a present present this weekend.
A new iPad.
Can we say exciting!
What apps do I need?
Friday night I found myself in Hoboken!
I had snagged a
Groupon
for
The Melting Pot
a while back and Lobster and I headed in a spent the evening in Hoboken.

To die for!
After we ate we walked around and I hit up a really cute little shop called
Dor L Dor
and got 2 new purses and a few other little things. 
Loved that store! 
I will be back! 
Saturday
I did a whole lot of nothing and honestly enjoyed every single minute!
My friend Hank stopped by to help me set up my wireless network in the house! 
It's been MONTHS since I have been wireless and I am so so happy I got it back! 
After Hank left I went to
Bertucci's
with Lobster and then we went to the movies to see
Taken 2
.
I have to say it was good! 
Sunday
I finally got around to hanging some pictured in my living room.
A while back I finally got them in frames thanks to Ali and her hubby Bill.
They sat on my dining room table for months.
Sunday they finally made it to their forever home! 
I also hung another DIY that Ali made me in my bedroom!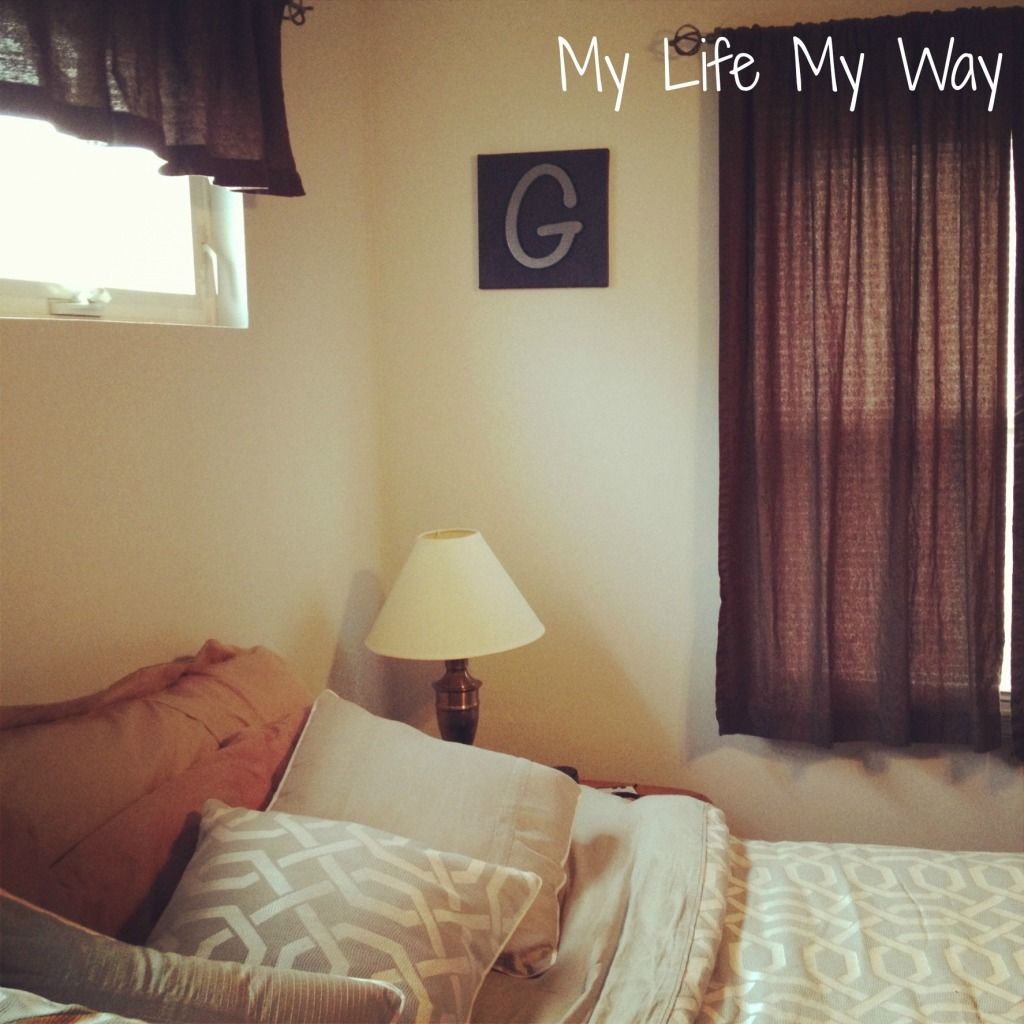 Productive day if I do say so myself!
Sunday night I took a ride to my moms house because she had my niece and nephew for the night.
I have not seen them in a while so I wanted to go spend some time with them.
Overall thus far this weekend was nice a relaxing even though my original plans fell through.
I can't complain though.
Hope ya'll have a good day today!