Lets play catch up shall we?
Today like every Tuesday I am linking up with
Jane
for
I really like this little link up because it give me a chance to catch ya'll up on my life lately and share my
Instagram
pictures for those of you who dont follow me.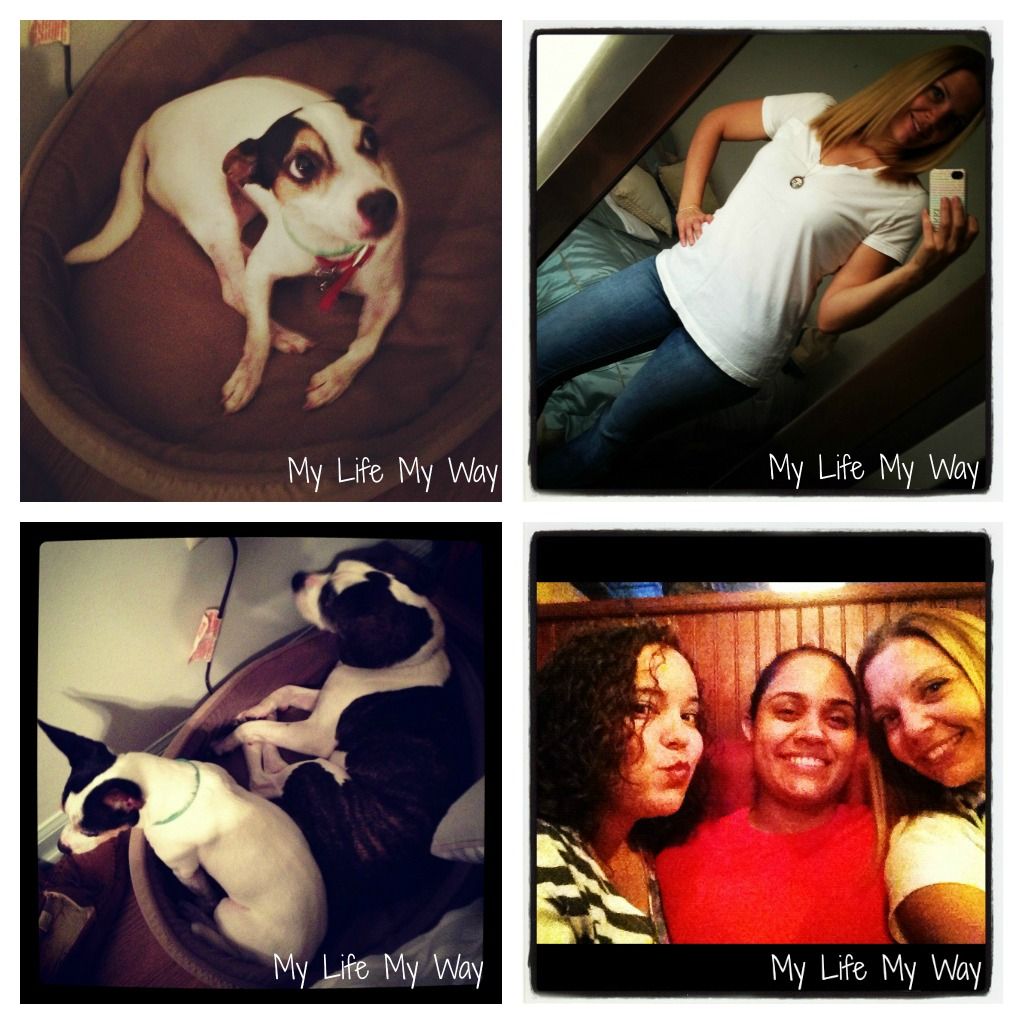 TOP LEFT:
Chloe being all cute
TOP RIGHT:
Me rockin real people clothes.
That dont happen to often but when it does I love it!
BOTTOM LEFT:
Chloe and Rylie sharing a bed.
This lasted seriously all of .5 seconds.
BOTTOM RIGHT:
The other day I was driving down one of the local roads by my house and came across this awesome Halloween decorated lawn.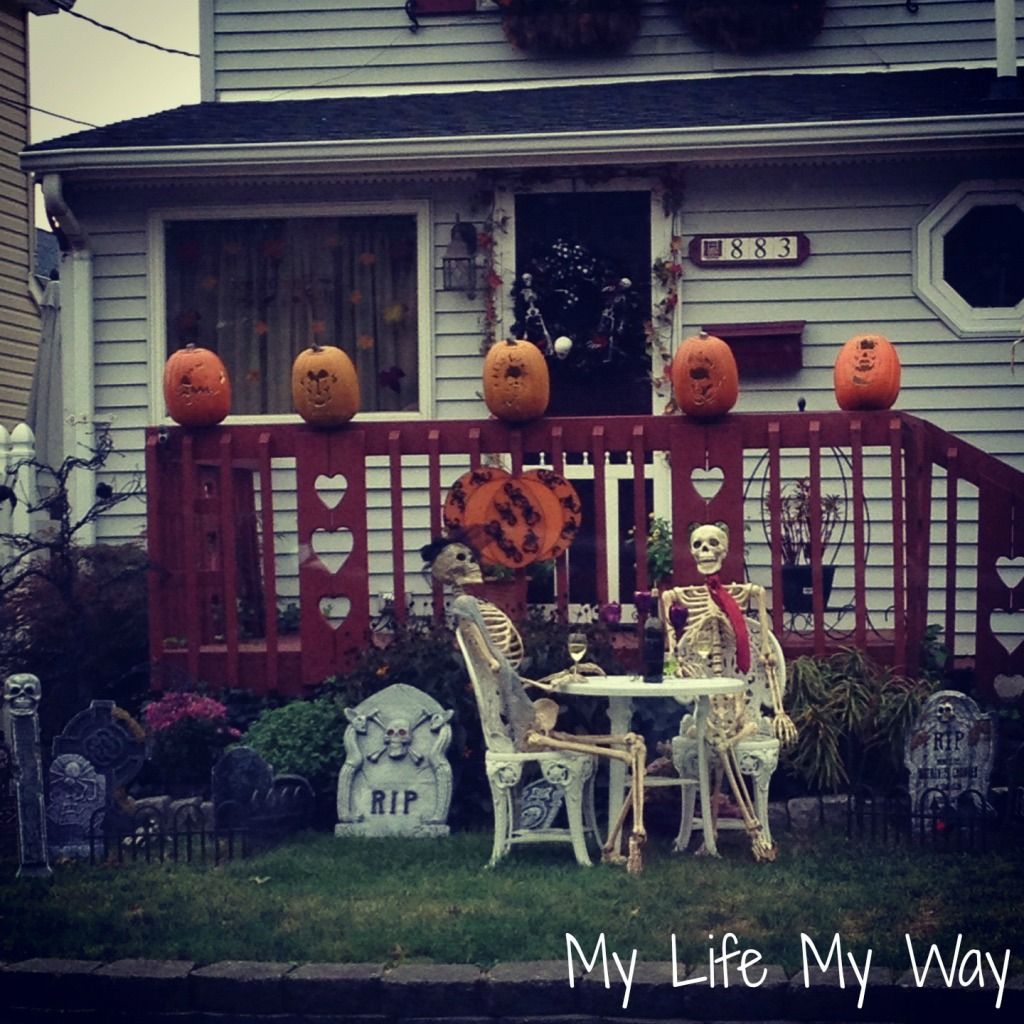 Then of course I got to ride in Jacks car seat!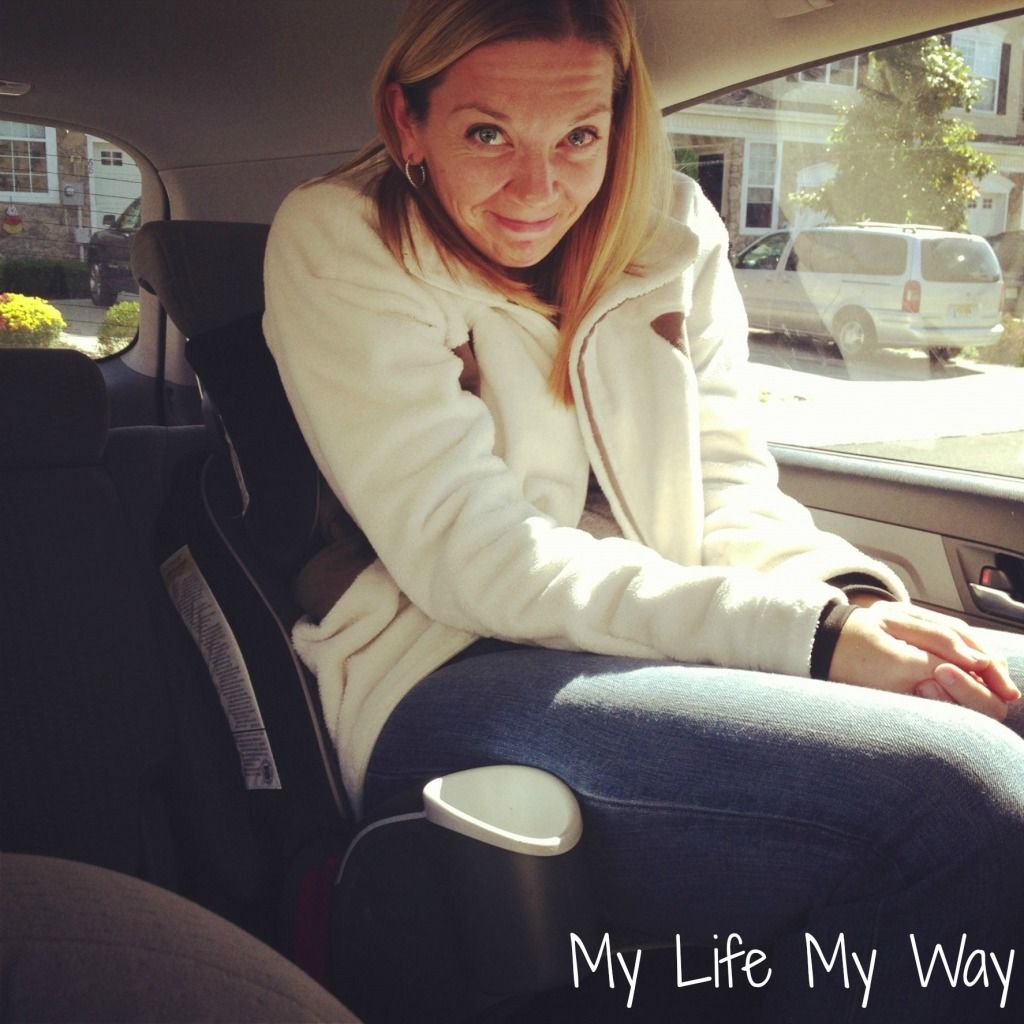 When I saw Rylie in Chloes bed I immeaditly though she looked like 10 pound of sh*t in a 5 pound bag.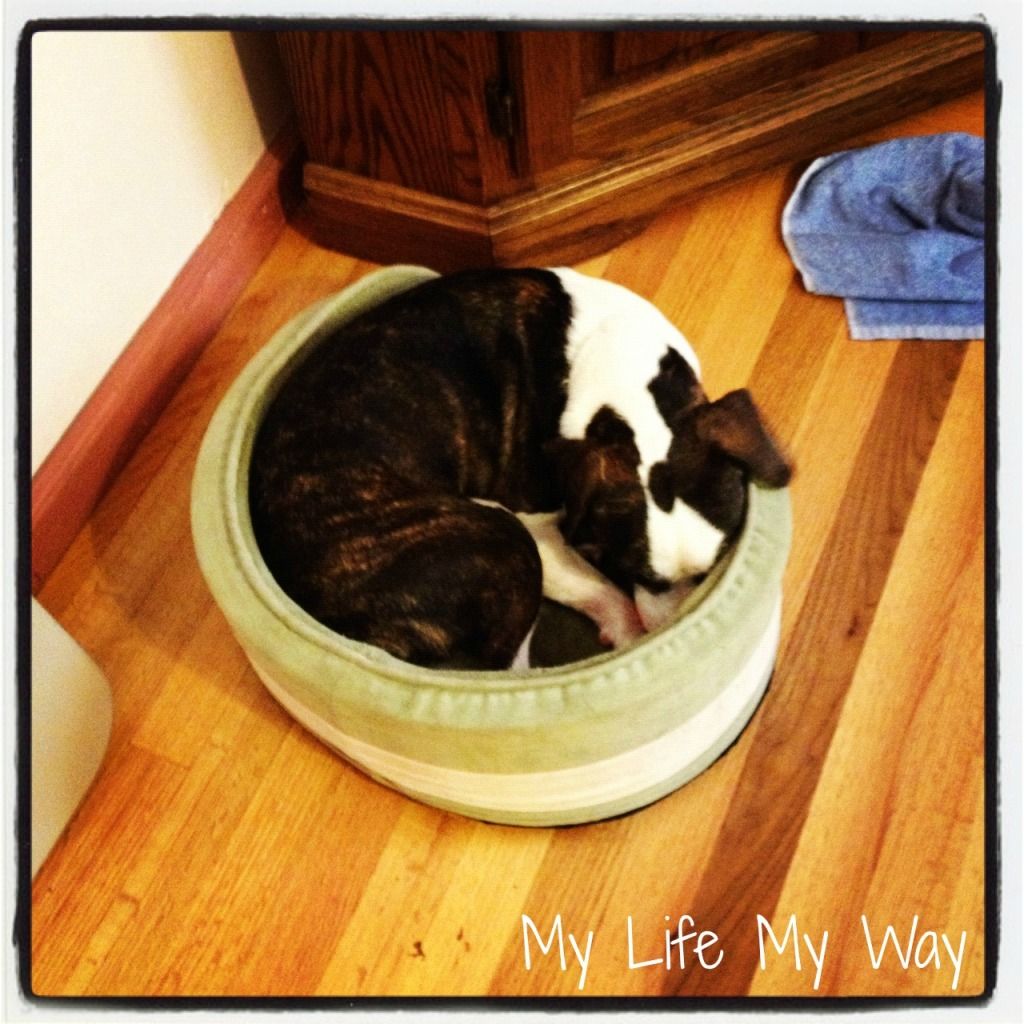 Silly dog!
What else? 
Oh so we are launching at the gym on the 13th and I have been working on BodyCombat 53 chorey like
WOAH
lately.
Can we say my shoulders are
KILLING
me!
Upper cuts and knees will be the death of me this release!
I have my anual trip to RI this weekend.
So looking forward to it!
Saturday I have all intentions of spending the day in Newport.
CAN'T WAIT! 
So that about sums up my life lately!