So its a known fact that I am not a huge DIYer but every now and again I get a bug up my butt to do a
DIY project
.
Well the bug bit me after perusing none other tan the fabulous
Pinterest
.
More specifically this pins is what started it off.
I took a little trip to the local Michaels to get some supplies.
I picked up a 2 pack of canvas, a white fake pumpkin, black puffy paint, some rhinestones, a stensil and a can of spray paint headed home and got to work.
I started by free handing a pattern on my pumpkin and then started to dot the puffy pant along the pattern.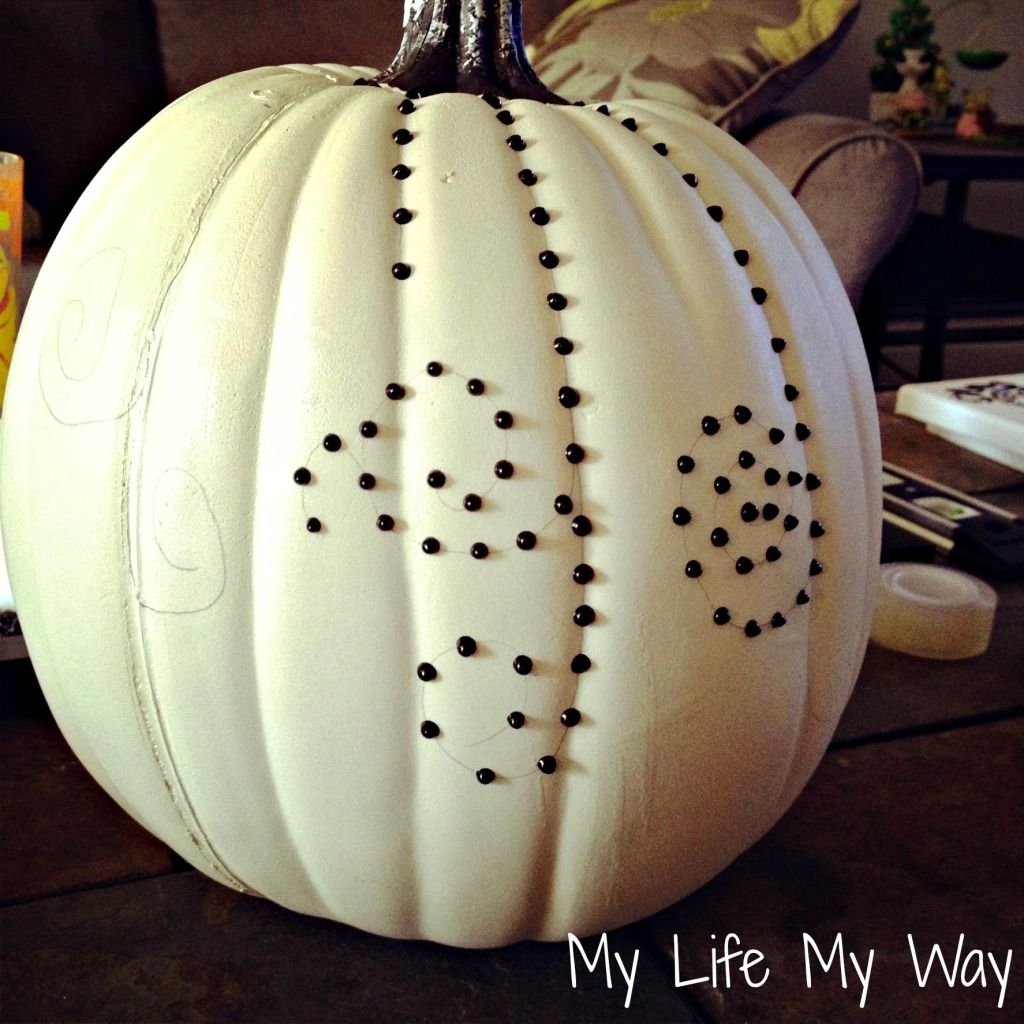 When I was done I added a few rhinestones to bling it up. 
I LOVED the way it came out!
So there ya have it friends I got my craft on again and it was not a epic fail!
I WIN!