So I have come to the conclusion that I really like this link up with
Tara
because it allows me to be accountable to myself and keep track of my workouts.
Lests see what I have been up to this week shall we?
SUNDAY 10/21/12
2.85 mile hike with Rylie through local state park.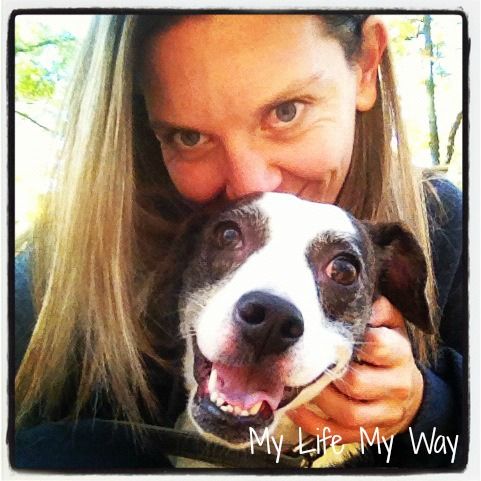 Even she loves a good workout!
MONDAY 10/22/12
ARC Trainer 45 minutes
Free Weights 20 minute super sets
TUESDAY 10/23/12
BodyAttack Class @ The Club
BodyCombat Class @ The Club
WEDNESDAY 10/24/12
REST!
My body was so sore from the day before that when I went in the bathroom to get away from my boss I was mentally going through some chorey and picked up my leg to do some knees and my body basically told me that if I didn't put my leg down and stop moving that it was gonna just drop my a$$ to the floor.
Needless to say I did not work out.

THURSDAY 10/25/12
Free Weights
Chorey Practice – New Tracks
Team Teach Combat 
-I was not supposed to teach but when I walked into the club there was some issues going on and I got asked last minute to teach.-
FRIDAY 10/26/12
REST!
SATURDAY 10/27/12
BodyPump @ The Club 
The instructor who happens to be a good friend of mine and one of the girls I team with for combat was really supportive and decided that I needed to up my weight some. 
BodyCombat @ The Club
Great week overall. 
Tonight and into the next few days we are looking at getting hit by Sandy. 
Should be interesting and I am sure if she hits like the weather people are saying I will be working out a lot at home. 
I'm SUPPOSED to team teach on Tuesday but I guess we will see how this all plays out with Sandy. 
Sandy please go easy on us. 
K?
Thanks! 
Happy Sunday friends!