Hey there chickens!
It's Monday.
It's the frist Monday in 2 weeks that I am back to work.
I got this.
Life is getting somewhat back to "normal."
Trying to get back into the swing of things is never easy after a disaster like Sandy. 
Fun stuff right?
I got home Thursday and decided to take advantage of the fact that my fridge was empty and deep clean it.
I also cleaned the house.
Not so fun but needed to be done.
Friday I hit up the gym in the morning and then decided I needed to take some time for myself and treat myself to a mani and pedi. 
Trivial but I needed it, it had been a long almost 2 weeks at this point. 
Saturday was a day full of errands and catching up.  
I decided it was time.
Time to restock the house with food and alcohol.
Lobster and I headed to BJ's for food.
We figured since we both needed to restock out houses it would be best to just go get everything in bulk and split it.
$650 dollars later we are both broke but the good news is we have enough food between both of our houses to last easily 2 months and even better news I have wine and Cafe Patron.
Life is once again complete.
Sunday I thought it would be fun to take Rylie and let her run at the park. 
Lobster meet us with his boys and the three of them had a blast.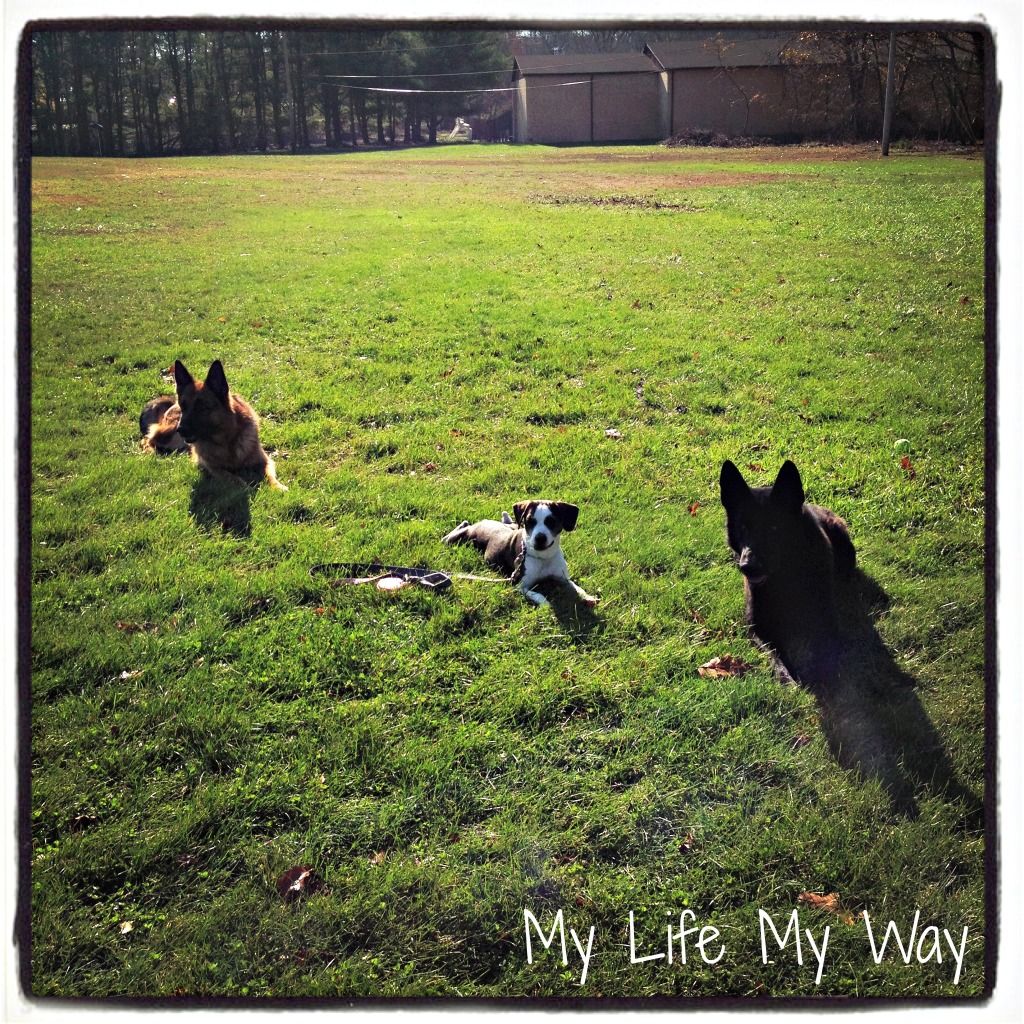 Then we wound up going for a 2 mile walk through the park.
From there I took Rylie and headed to my moms to make some baked ziti. 
While that was cooking I did a at home resistance circuit.
I went home watched the horrible excuse of a Jets game and called it a night.
Here it is Monday and I am back at work and just trying to get into the swing of things.
In other news I signed up for my next 5K race!
Saturday December 8 I will be running in the Big Chill!
Lobster and I did this run last year and we decided we wanted to do it again this year.
How was your weekend?