Hey friends!
Happy friggin' Friday!
Has anyone else felt like this has been the LONGEST week ever?
This was my first week back to work since Sandy hit and let me tell you it's been a doozy of a week.
Sadly I cannot say that it is over yet because there is a very good chance I may have to work tomorrow.
No bueno.
For those of you who do not know I work in the shipping industry.
When Sandy hit we were scheduled to have upwards of 23 ships dock in the two week span we were closed.
All those ships were held out at sea or rerouted to other ports along the coast.
The ones that chilled out at sea all made their way to our docks this week which means things have been crazy busy here.
I will know later tonight if I have to work tomorrow.
I have also learned that we may be open to outside drivers every Saturday through December to play catch up.
Fun right?
Meh…
If that's true I think I am gonna work till 5pm during the week and then work the Saturdays to get the extra money.
This past week I worked a few late nights to make up some money and lets just say my body was not happy with that. 
Working 6am till 9pm is no fun.
I'd be ok with never doing that again.
Part of me wants to work because I can use the extra money since I have some repairs to my house to make and I have to pay for them outta pocket until I can be reimbursed by my homeowners, but then there is a part of me that does not want to work tomorrow because this
Sunday
is my birthday!
Sunday Lobster is taking me out but he refuses to tell me where.
I am sure where ever we go it will be a good time.
All I have to say is I hope it includes a little trip to
BKLYN
to one of my favorite cupcake bakeries
Little Cupcake Bakeshop
for one last mouth watering pumpkin spice cupcake.
I'll fill y'all in on this later this week.
Other than that I have no plans for my birthday this weekend.
Wanna see two of my favorite pictures from when I was younger?
That's me and my brother.
See the bag of charcoal on the bottom left corner?
Yeah well my brother thought it would be a good idea to tell me to play in it.
I got in trouble.
Well played brother.
Well played.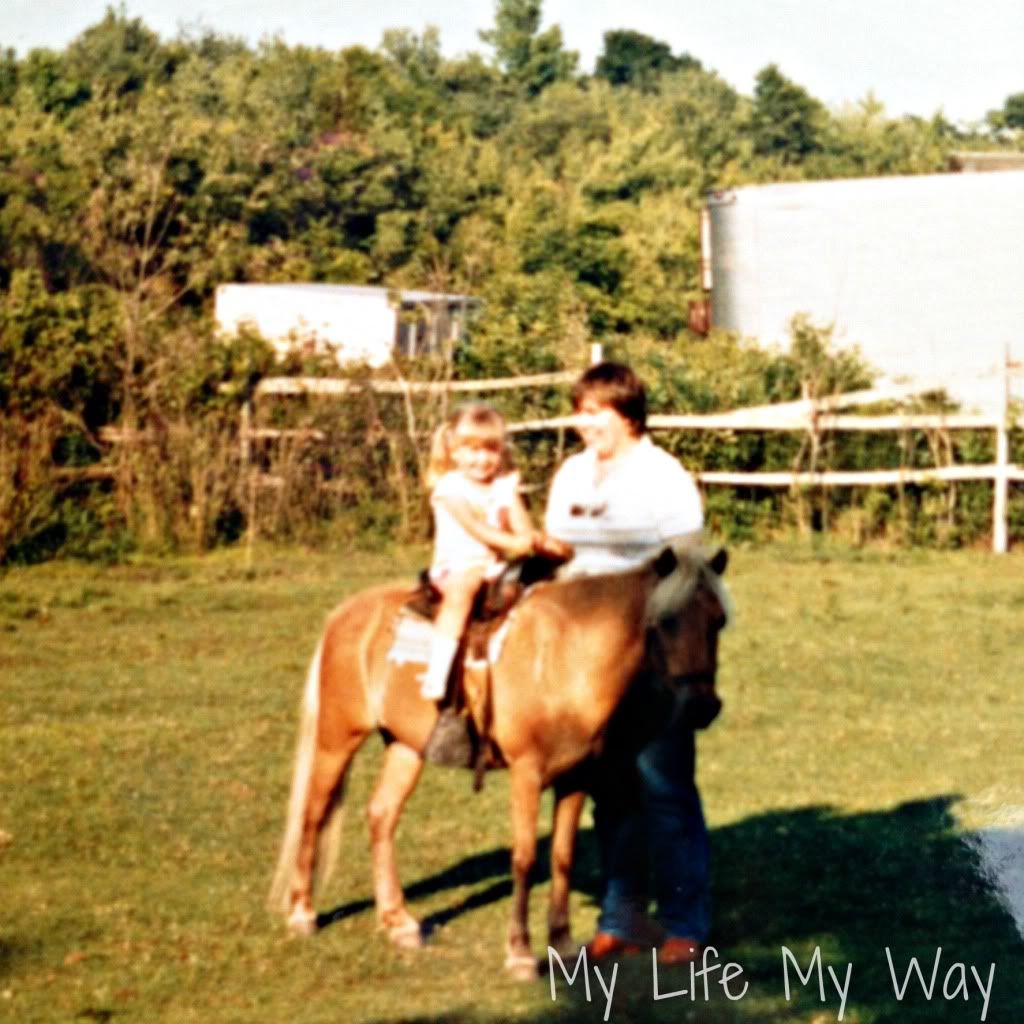 This is me when I was about 3?
Mom put me on the back of a horse as soon as I started walking.
Random tit bit of information about my birthday.
I share my birthday with the one the only Mr. Mouse.
As in the one the only Mr. Mickey Mouse!
How cool is that?
Mr. Mouse appeared on the big screen for the first time November 18, 1928.
Who do you share a birthday with?
Happy Friday Friends!