Hi guys!
Just wanted to tell you how much we hated Sandy. 
So Monday morning we got up like we usually do and mom took us out like normal.
Then moms phone rang and it was all down hill from there. 
Mom said we were gonna go to Grammas which is usually fun. 
Well this time it was not. 
Well because mom threw our behinds in the bath.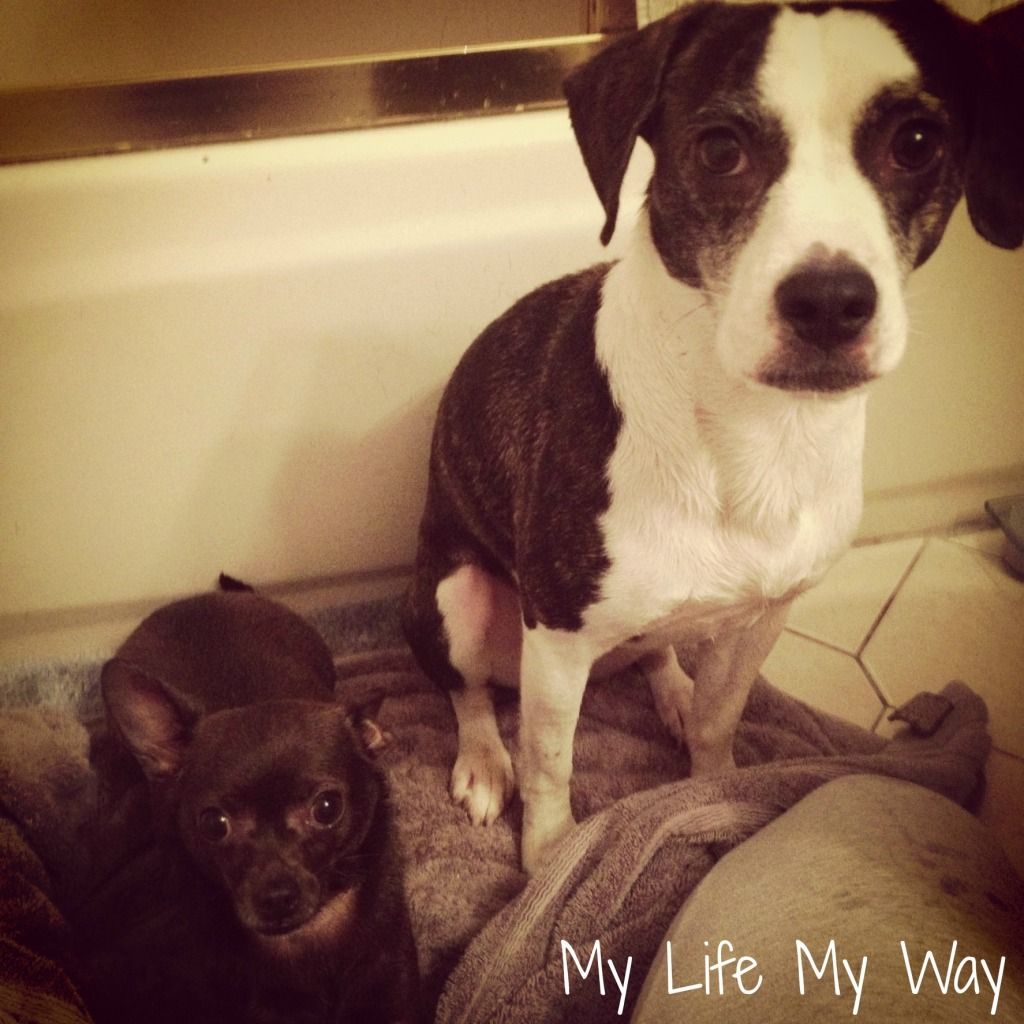 We should have known right then and there that things were not normal because we NEVER had to get a bath to go to Grams.
Mom then told us we were gonna stay by Grams for a few days.
SAY WHAT?!?!?!
Apparently we were evacuated or something.
I'm not really sure what that means but none the less it sucked.
I knew something was just not right.
Needless to say we were not thrilled about not being in the comfort of our own home. 
Thankfully we are all ok and mom took us somewhere where we wouldn't get hurt.