Hey Kids!
How is everyone today?
Are ya'll out shopping with all the
crazies
this morning?
I am not.
I am at work.
Hopefully it will be a quiet day.
Usually the day after Thanksgiving is a slow day.
How was everyones Turkey Day?
Mine was good.
I started off the day at the gym with 2 hours of Combat went home got cleaned up and headed out.
First stop was to see my "little brothers and sister."
Truth be told they are not really my brothers and sister but they may as well be.
See they are a family I used to babysit for.
The oldest child Gregory just turned 18 and I have been a part of this family since Gregory was 2!
There are 4 kids total.
Gregory is 18, Tyler is 15, Jessica is 14, and Dylan is 11.
If you ask any of them who I was they would all tell you that I am their sister.
No joke.
Funny story, when Dylan was about 7 Judy -mom- asked me if I would pick him up form his soccer game because she was with Tyler and his and Eric -dad- was with Gregory at his.
I said sure no problem.
So I get to the field and Dylan sees me and comes running over and gives me a hug.
Well one of the other soccer moms comes over to Dylan and asks him who I was because she had never see me before.
Dylan proudly and loudly announces "SHES MY SISTER!"
I couldn't help but laugh.
We finally broke the news to him that I was in fact NOT his sister and he still to this day says that we are lying to him and that I am his sister.
Ok Dylan whatever you say!
I love these kids!
From there I headed to my moms house.
Thanksgiving was low key this year.
Just Mom, Ray, my brother, his wife and their kids.
My brothers wife got sick so my brother and her wound up leaving and it was just Mom, Ray, the kids and I.
We ate and watched some football and called it a day.
Wanna see the only other picture I took yesterday?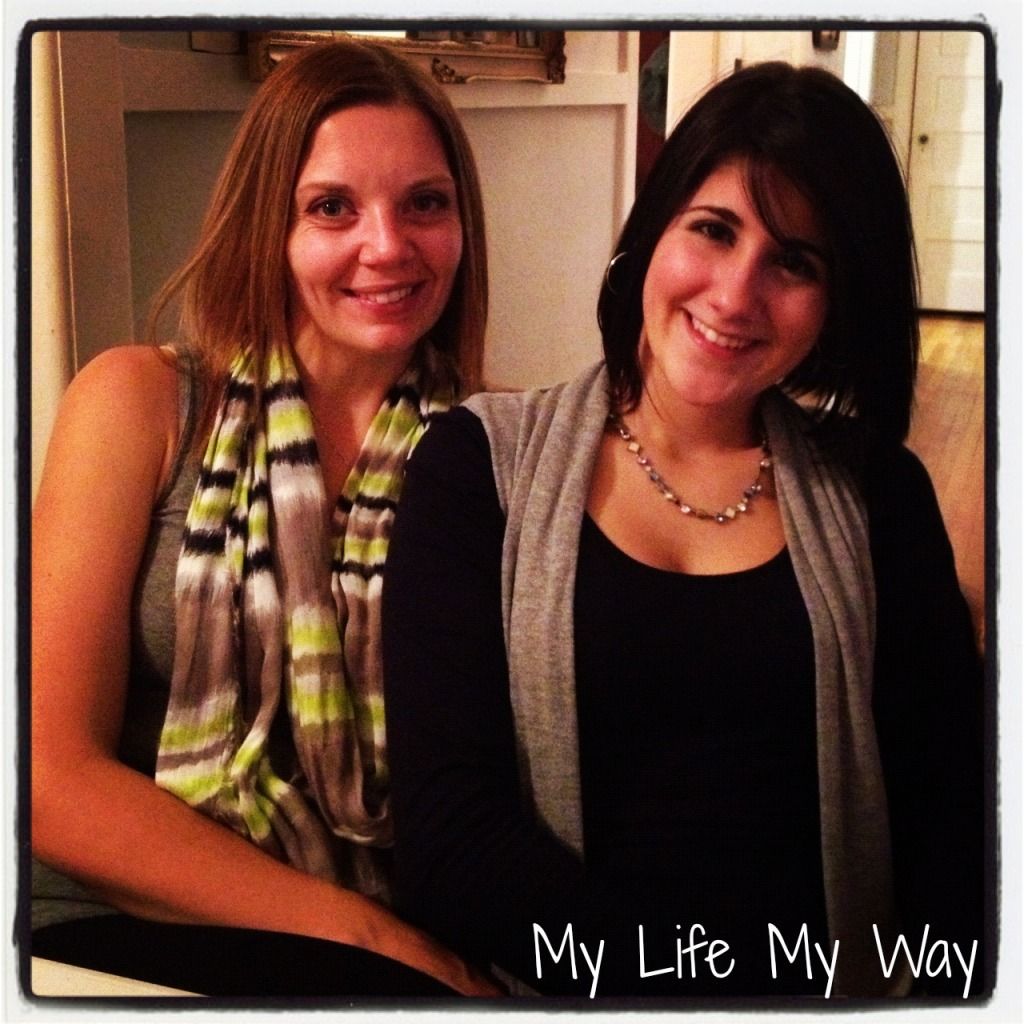 There ya have it.
Thats my niece Alexis and myself. 
Two pictures all day.
Best blogger EVER!
None the less I hope you and your family had a wonderful happy and healthy Thanksgiving!