We made it it's FRIDAY! 
Who am I kidding its not party time its relax time! 
I don't know about you but I feel like this week took forever.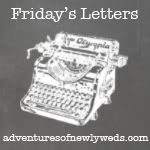 You are a huge company with a bunch of fitness and wellness centers all around NJ right? You are slated to open next weekend and I have to say I am excited! Last night we had our Group Fitness Staff meeting. Basically a meet and greet for all the instructors and we got a tour of the new facility. 
Can I just tell you I can not wait for this place to open!
You're frigging
HUGE
and
BEAUTIFUL
!
The studio is amazing ginormous and kind of intimidating! I can not wait for demo weekend. We were told last night as of right now we have 8000 members which means that NB would be the second largest facility! I also was offered a opportunity that I
think
I am gonna act on. I just need to get some more details before I can decide.
DEAR CHRISTMAS…
Honestly I am so
not
 feeling the Christmas spirit this year. Like legit not feeling it.
I have all my shopping done just gotta wrap but I really just ain't feeling it. Normally Christmas Eve is at my mothers and she makes the traditional Italian Seafood dinner which I am looking forward to. It's usually Mom Ray, my brother his wife, kids and me. Usually Christmas morning I have to get up at 5:30am to be on the road by 6am to be by my brothers by 7am for the kids to open presents only to be on my way home by 10am to shower and get ready to go to my uncles for dinner. I have deiced I am not gonna go to my brothers Christmas morning. I honestly just don't feel like getting up that early.
I told my mom I would give the kids their presents on Christmas Eve and call it a night.
Grinch?
Maybe but again I just ain't feeling it this year. I really don't even feel like going to my uncles for dinner but I think if I skipped out on that my mom would hit the roof.
DEAR PRIVATE PRACTICE…
Thank you for getting me through the long tedious work day.
It's been fun catching up and now I am so engrossed in you. I still have the rest of season 2 to get through along with seasons 3 through 6!
DEAR RYLIE & ZOE…
Thank you for behaving last night while I was gone. I knew you guys had it in you to be good. You made momma proud!
DEAR WORK BONUS…
You are coming and I have big plans for you but until I know for sure what is going on with the looming strike I have to be a "responsible adult" and save you. Oh the horror! Lets hope the strike does not happen and I can carry out my plans to take over the world with you!
DEAR CONTRACT NEGOTIATIONS & LOOMING STRIKE…
GTFO! Seriously GTFO! Not one of us need to deal with your ass so please get your shit together get our contract settled and lets move on with life. K? Thanks!
DEAR READERS…
THANK YOU!
Thank you for being you and for reading my blog and becoming awesome friends!