First thing you do when you wake up in the morning:
Shut off my alarm rub the sleep outta my eyes get up go to the bathroom and take the girls out. I am not a hit snooze 8 million times kinda girl. I get up the frist time the alarm goes off. 
First thing you reach for when you open the fridge:
Usually a bottle of water.
First thing you do when you get to the gym:
If I am not teaching I usually will hop on the Arc Trainer for a quick warm up then hit the weights. If I am teaching I usually go into the studio put on my mic and pop in my headphones to review my music for class. 
First thing you do when you get home from work:
Hang my keys up and get the girls outta their crates and let them out.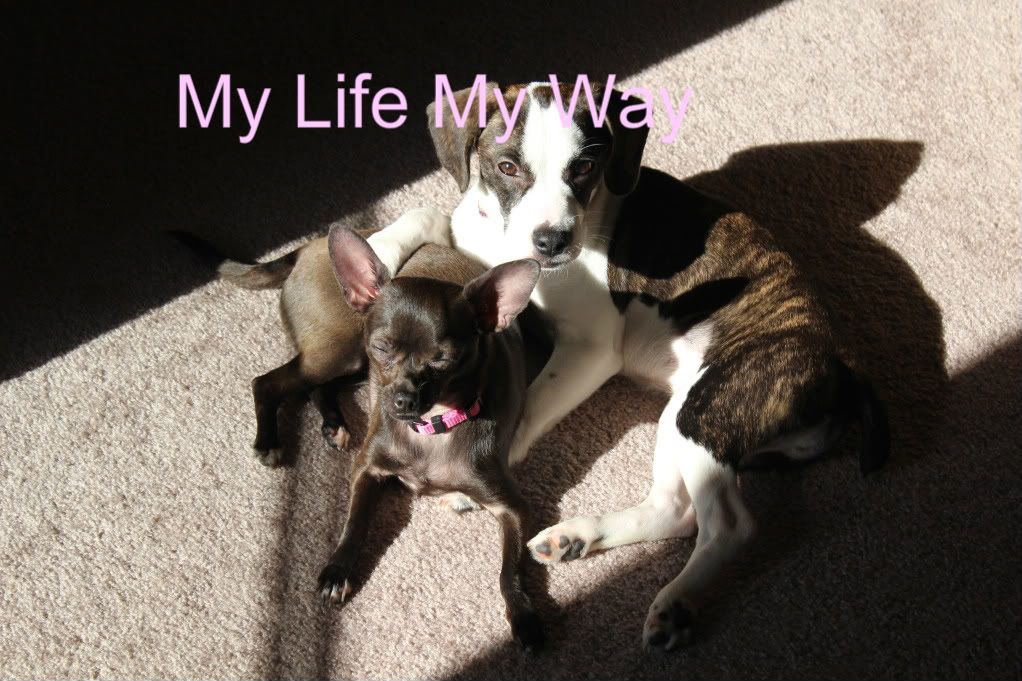 Oldsmobile Cutlass. AMAZING car let me tell you if I would have remembered to get my oil changed on a regular basis I would probably still have that car. Who am I kidding no I would not. 
Ha! It was a Sunday after church I was going to McD's to get lunch for my stepsisters and I since we had to teach sunday school. I was in the intersection of Berkshire Valley Road and Rt. 15 waiting my turn to turn left. I started to turn and this car seriously came outta no where and nailed me on my front passenger side corner pannel. I was pissed! 
First thing you wanted to be when you grew up:
To be a teacher. In some ways I did follow my dream because I do teach in some capacity. 
Water with lemon or Unsweetened Iced Tea with lemon 
Eggs. 
Ahhhh this is a hard one. Apple Crisp if I had to pick one. 
First song that comes to mind:
Awake and Alive. It's a cool down song from Combat. 
2001 Chevy Cavalier
I was a cashier at ShopRite
Frist time you flew on a plane:
When I was baby my parents, brother and I went to St. Louis. I do not remember this trip.