Who hasn't seen this pin floating around Pinterest?
I think we all have it pinned to some board.
Well Sunday I thought I would take a stab at it.
I mean come on how hard could it really be?
I woke up Sunday and I was in a mood. 
A mood to bake so set out to the store to get my supplies. 
The pin called for pretzel rounds. 
I used pretzel squares because Stop & Shop didn't have the rounds. 
I wondered to the candy isle and went to get
red
and
green
Holiday M&M's and what do ya know?
Enter
red
and
green
holiday
PEANUT BUTTER
M&M's.
Ok I'll take em! 
I got home and got to work. 
I lined my cookie sheet with some wax paper lined up the pretzel squares and started to take all the foils off the Hershey Kisses. 
Do you have any idea how frigging tedious it is to do that?
Yeah not a lot of fun but hey whateves. 
I poped a kiss on each pretzel and threw gently placed the cookie sheet in the oven set at 175* for 5 minutes. 
Pulled em out and put the M&M's on top. 
TADA!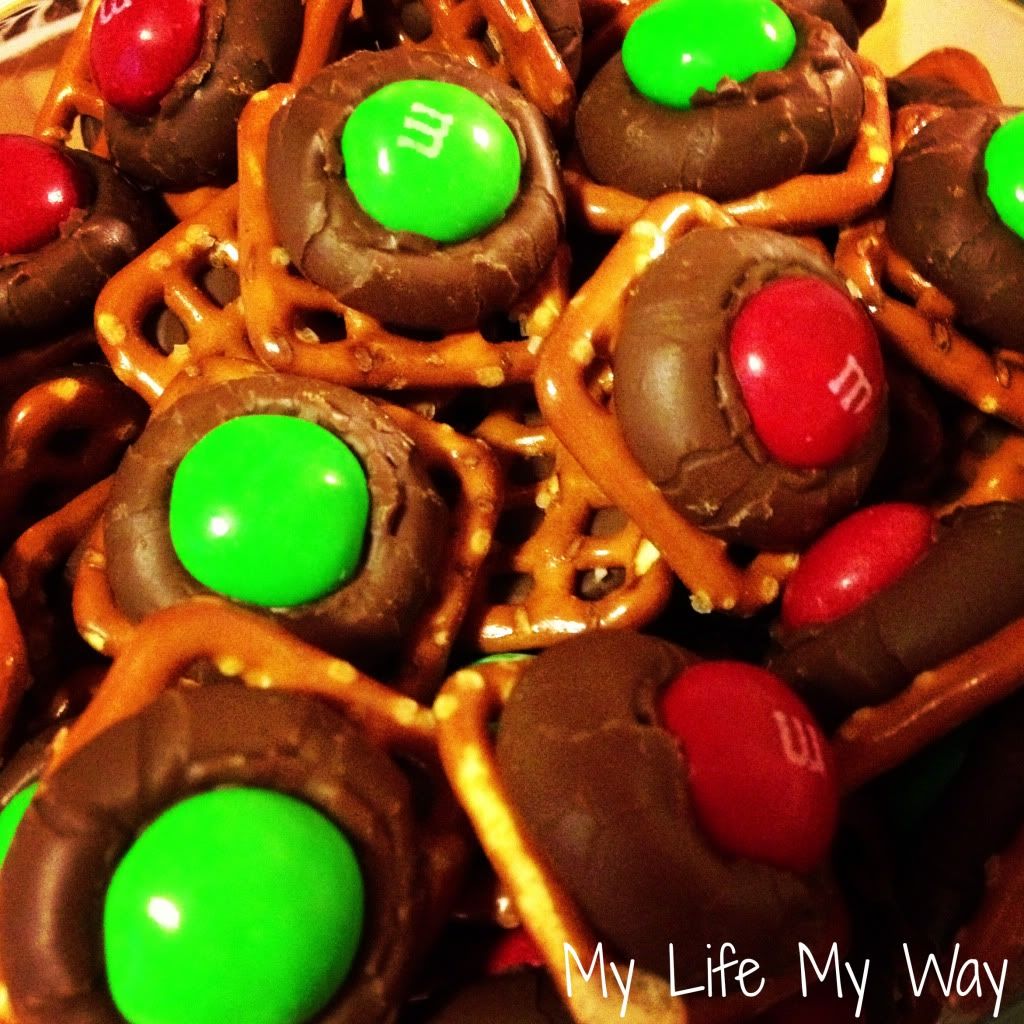 Little bites of heaven! 
Honestly friends I think going with the Peanut Butter M&M's is better than the regular ones because it gives it a little more taste. 
I think
IF
I make them again for Christmas Eve and Christmas Day I will use the Peanut Butter M&M's and the Mint M&M's.
No go and make them they are totally worth the work!