Party people in da house! 
Hi! How are you this fine Tuesday morning? I am
all kinds
of all over the place today. Lets get some thoughts down on "paper" shall we?
Fair warning I am gonna be slightly all over the place.
Just sayin'
**
Remember all the damage that my house endured thanks to
Super Storm Sandy
? Well I have been getting estimates for the work. Home girl needs a new roof along with a new front and back door and a new sliding glass door. Not to mention I need to get some of the siding replaced on my house. So I have gotten like 3 estimates already and the first two were for just the roof and then I was like wait lemme see if I can get one company to do everything right? So I had this one company come out and give me a estimate and I swear I think they are on crack. Ready for this…
$17,300
.
GET THE F*CK!
Thanks but no thanks! Now don't get me wrong I know its not going to be cheap to get all the work done I get that but seriously
17 THOUSAND
dollars? Really?!?! Come on. I should be able to get all the work done for somewhere between 10-13 thousand now 17. Thanks but no thanks! Good think I like shopping huh? 
**
New boy and I? Yeah I that's just gonna be a friends thing and I am
A OKAY
with that. I am in no hurry to jump into anything. 
**
The Boxing opportunity I had mentioned way back when. I would link you back but I cant seem to find the original post about this. Anyway I have been doing the training now for a few weeks and yesterday I found out that there are now 3 other people who are also interested in the position. Blah. Originally it was me and this girl Liz who I really like and we were thinking since at the time we were the only two who expressed interest that we would just talk to our GFM and see if we could team the class. Well that idea has been put on hold for now. I gotta see whats up with this. Time will tell. In the mean time I will continue the training and see what happens.
**I am getting my hair did tomorrow and I can not wait. I am going back to my blondeness and I am stoked about that. Plus it also gives me some mommy and me time. Yes I still call my mom mommy and yes I know I am 30 years old. Eat it.
**It's Girl Scout Cookie season. One of my BFFs at work has 2 girls and both of them are in Girl Scouts so there for I am obligated to get not 1 but you guessed it 2 boxes of cookies. BRING ON THE SEMOAS AND TAGALONGS! Truth? I am a fat kid at heart! And can we just talk about how dang expensive those little boxes of heaven have become? I remember when they were $2 bucks a box. Them bitches are up to $4 bucks. REALLY?!?
**Dinner last night consisted of a Lara bar and a mini bowl of Fruit & Yogurt Special K. I know your jealous. I think it's time I go food shopping don't ya think?
**I am in DESPERATE need for a vacation. I have reached the milestone at work of getting 6 weeks vacation this year and I have no clue when I am gonna take it. I am thinking I want to take a week off in February and go down to FL to visit my father. I have not been to his place down there in a few years. I think I just may have to book that this week. I should really put in my vacation request form huh?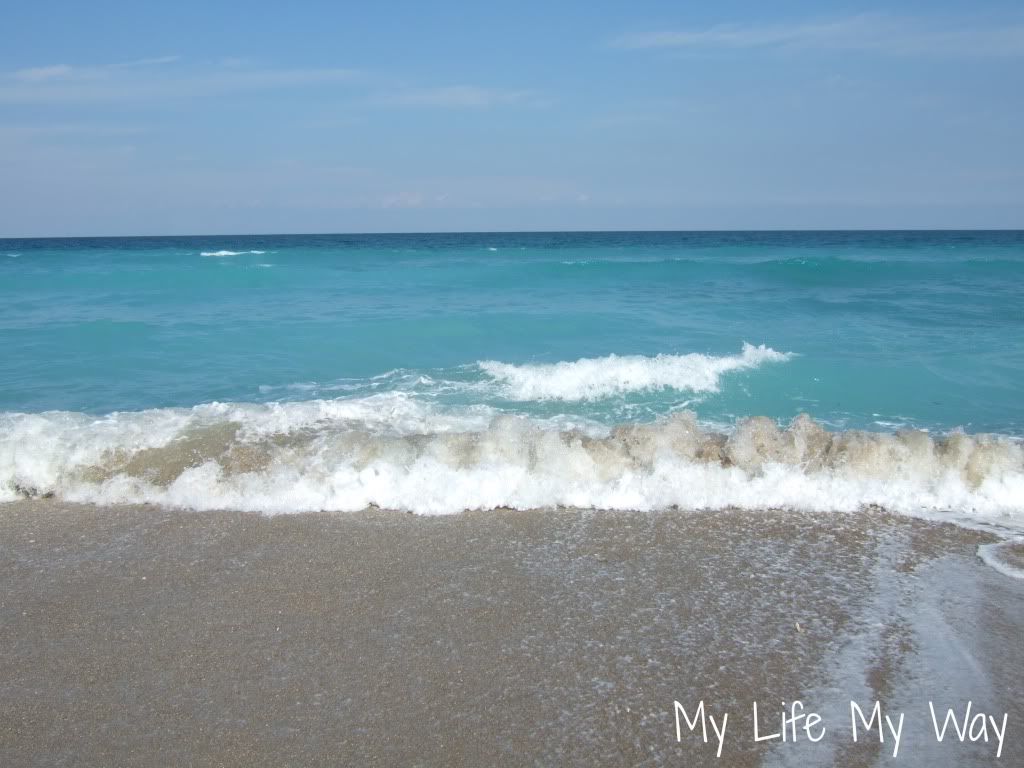 A little time here. Who could complain?
Happy Tuesday Friends!