Morning lovers!
See this picture right here…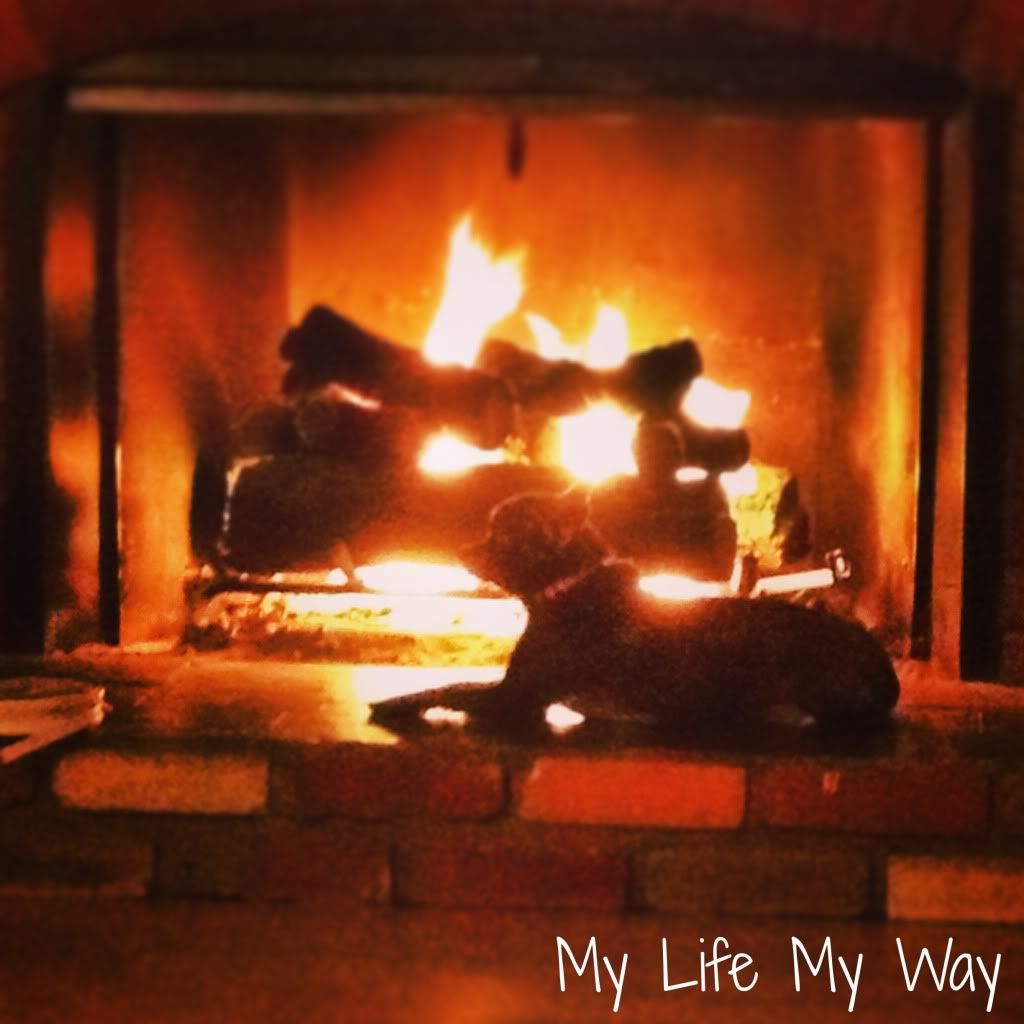 That friends is my ballsy ass dog being just that. 
See last night I took the girls and went by Lobsters for a bit. Rylie was playing with the boys and Zoe wanted nothing to do with big dog play so she decided to do what she does best and lay around. Well apparently she was not warm enough in her cozy little bed that she felt she needed to go and get cozy by the fireplace instead. Girlfriend only lasted a few minutes before she realized it was a little too hot for her to be chillin there and she found her way back to her bed. Lesson learned huh Zoe? Needless to say Lobster now has to invest in a fireplace grate. 
***DON'T FORGET TO GO TO SELS BLOG FOR TODAYS GUILTY PLEASURE CONFESSIONS***