Happy Hump Day!
So the other day I had mentioned that Lobster had mad Balsamic Chicken and a few people asked me about it so today I shall share!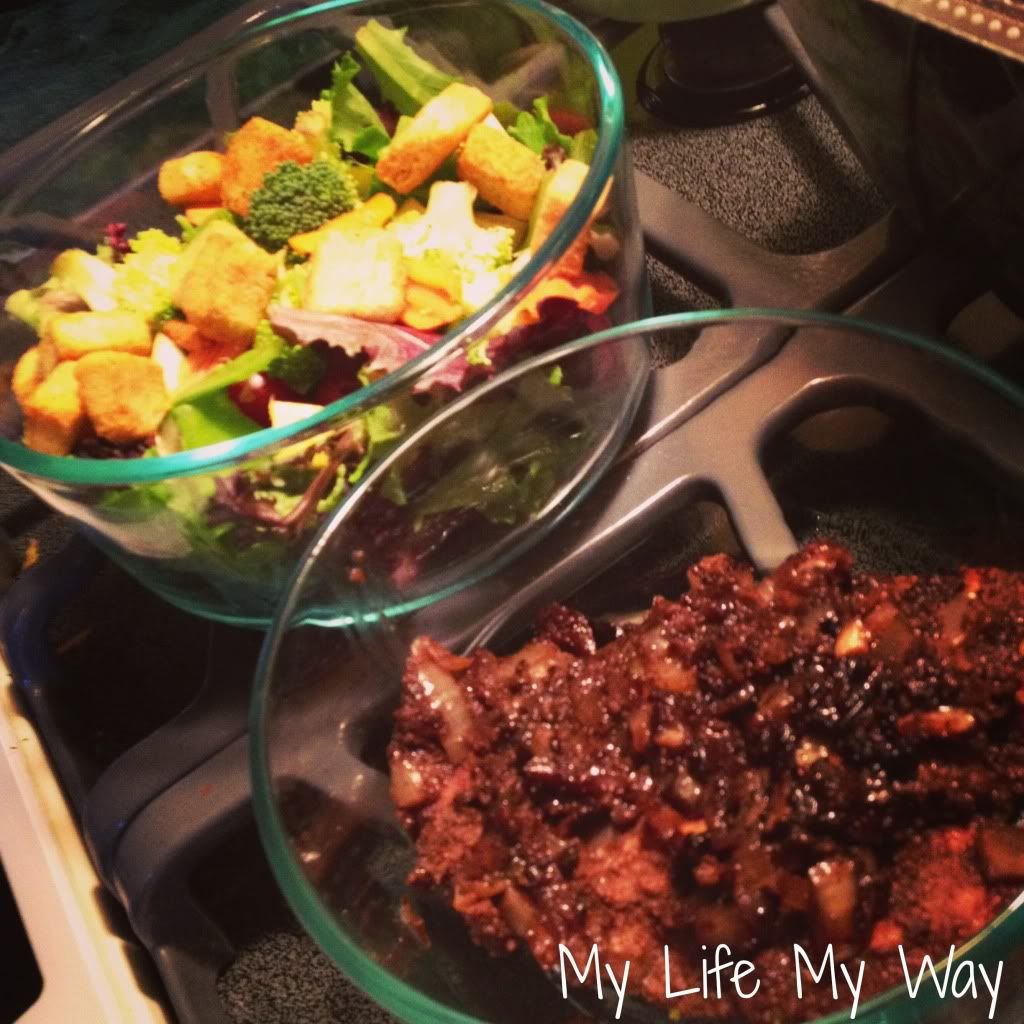 ***PSA I DO NOT HAVE EXACT MEASUREMENTS BECAUSE I DON'T USE THEM I JUST DO EVERYTHING TO TASTE***
What You Need:
Boneless Skinless Chicken we used a Pound
Onion
Bread Crumbs  we used Whole Wheat
Balsamic Vinegar
EVOO
What You Do:
*Heat oven to 350*
*Put chicken in a bowl and cover with EVOO and let sit for at least and hour.
*Cut up onion as much as you want and or like put in a 13×9 baking pan and put some Balsamic Vinegar in the pan as well. We put enough to just cover the bottom of the pan. Let the onions sit in the vinegar while the chicken is sting in the EVOO.
*After the chicken has sat for at least an hour coat in bread crumbs and place in baking pan.
*Splash a little more Balsamic Vinegar on top.
*Pop it in the oven and bake it till the chicken is cooked through.
We usually serve this with just a salad but you can also serve it over pasta.
Just a FYI I personally think it is better the next day as left overs and usually cut up the chicken and throw it in a salad. 
Enjoy!