TGI FRIGGIN FRIDAY FRIENDS! 
How is everyone today? I am just fine and dandy! I survived my first Flywheel class and I took the day off today. Mani, pedi, and combat chorey is all on my agenda today. 
I am here to tell you that
last nights Flywheel class
was a success! Yesterday morning I got to work and was mentally preparing myself for what I was going to endure later that day. I looked outside in the morning and saw the most beautiful sun rise at work.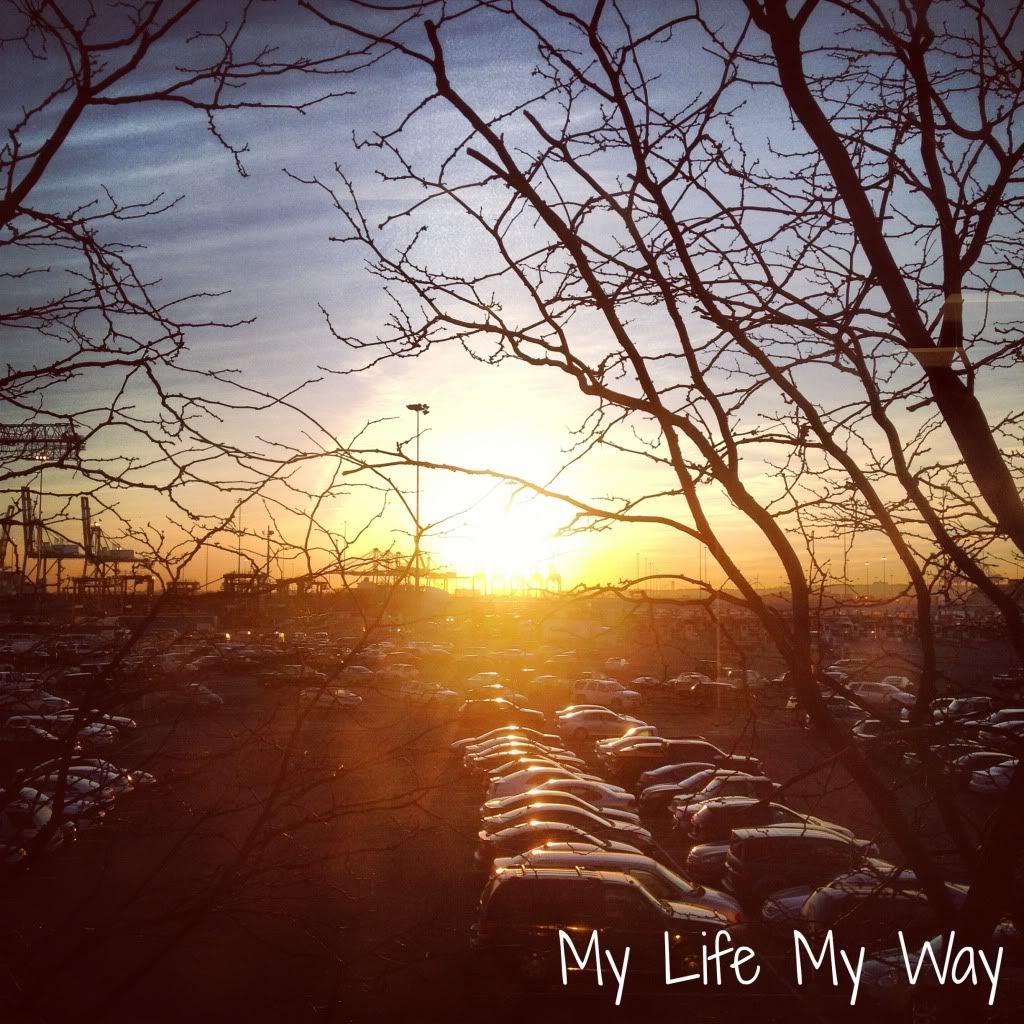 That alone made me think to myself…
"Self it's gonna be a good day and your going to enjoy Flywheel tonight. Remember trying new things is awesome!"
I went about my business for the day and peaced outta that joint by 5 made a pit stop by Modells and then off I went to
Miss. Networkings
house. As soon as I got there I was greeted by the most adorable little pup in the world. And let me just clarify I use the term little very loosely. 
Friends please say hello to Lula
HI LULA! 
After Lula and I played tug-o-war for a bit we headed out. We got to Flywheel and I got myself some shoes and got my bike set up jumped on and started peddling. Not to bad. I was thinking I got this! That's when it all changed and in came the Drill Sergent aka Daniela but I like Drill Sergent better. I knew my life was over. Miss. Networking introduced me to her she asked me if it was my first time I said yes and she told me about the class and what the numbers she was gonna be spitting out meant. Ok self you got this! 
Off we went into the dark black yonder. Thank GOD we did this class in the dark. I personally am not a fan of doing classes with lights on. I teach in a dimmed setting I like the light low! Drill Sergent started off and was spitting out numbers and us mighty little soldiers all followed her directions because we didn't want to have to drop and give her 20. Not that that would have been an option because your feel were locked into the peddles like some kind of Chinese torture device. 45 minutes a bunch of songs and even some arm toning later the class was over and I can honestly say I enjoyed it! My ass did not hurt like I thought it was going to and I walked out of there just as soaked in sweat as I do when I come out of Combat. Win win situation if you ask me.
Would I do it again?
Sure why not.
What have you tried lately?
Have a good weekend everyone!