Friends, have any of you ever heard of
Flat Stanley
? If I had to guess unless you are a teacher or a parent you probably have not. I know I have not until a few weeks ago when my friend Ashley texted me and asked me if her friends daughter Mackenzie could sent Flat Stanley to New Jersey to visit. Once Ashley told me what the deal was with Flat Stanley I said sure send him on out!
 For your information according to the Flat Stanley website…
The basic principle of The Flat Stanley Project is to connect your child, student or classroom with other children or classrooms participating in the Project by sending out "flat" visitors, created by the children, through the mail (or digitally, with The Flat Stanley app). Kids then talk about, track, and write about their flat character's journey and adventures. Although similar to a pen-pal activity, Flat Stanley is actually much more enriching-students don't have to wonder where to begin or what to write about. The sender and the recipient already have a mutual friend, Flat Stanley. Writing and learning becomes easier, flows naturally, and tends to be more creative. This is what teachers call an "authentic" literacy project, in that kids are inspired to write of their own passion and excitement about the project, and given the freedom to write about many things through the rubric of the Flat Stanley character.
Since Stanley has gotten here he has accompanied me to work. 
At first the little bastard didn't wanna do anything except stare at me while I worked.
Creepy.
Well I wasn't gonna let that fly so I put his ass to work.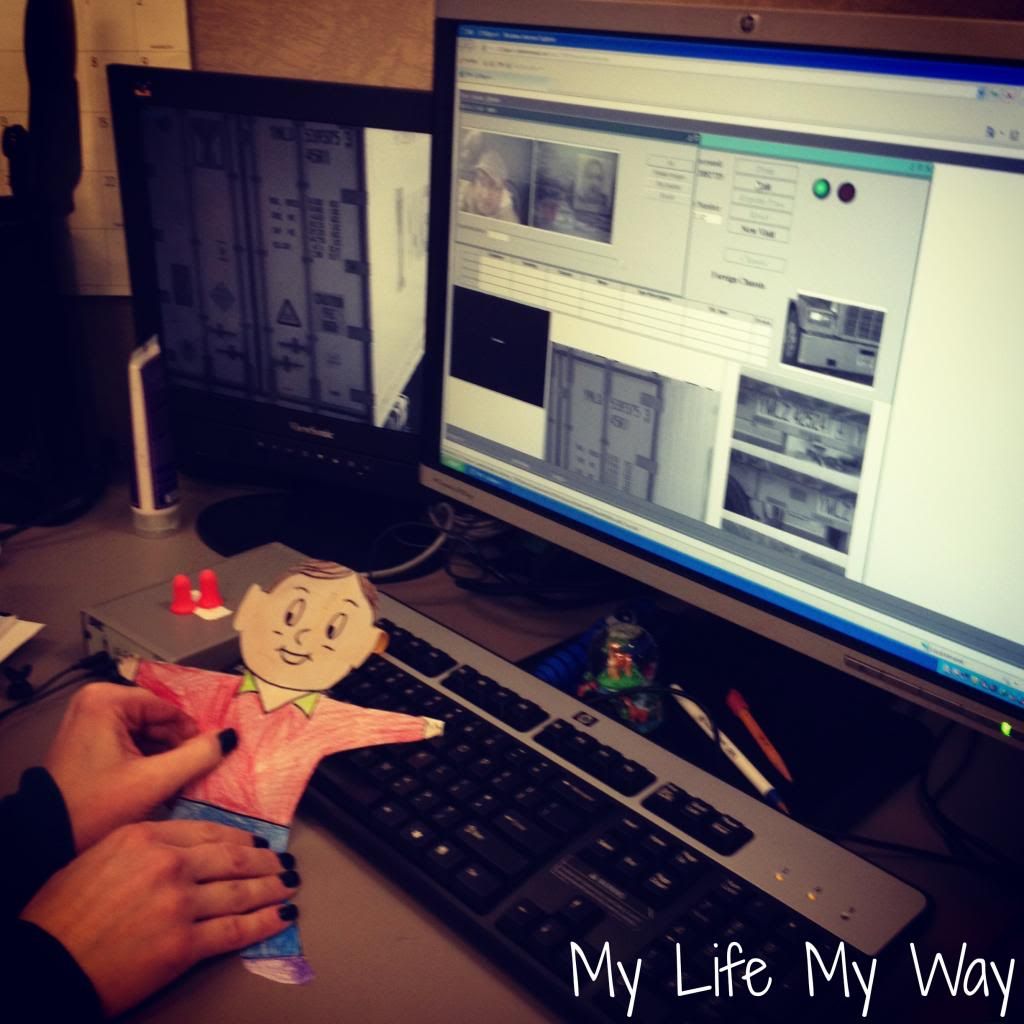 Then he decided that he wanted to eat my orange. 
I mean really the nerve of him. 
I am sending Stanley back to his home this week along with a note telling Mackenzie what we did while he was here. I also need to send these pictures to Mackenzie and her teacher so they can put them up in the classroom. 
Good ol Flat Stanley its been real!