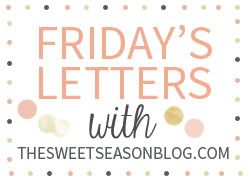 Dear 2 Week Vacation:
BRING IT FREAKING ON!
I am so so so thrilled to see your face you have no idea! 
Dear 5 days in FL: I can not wait to visit with my Daddy and Step-Mom! I am looking forward to seeing their new house and spending some time with them relaxing and doing nothing. I do want to do a little shopping while I am there for some summer stuff. 
Dear 5 Day Cruise:
I'm coming for you! I have big plans of Zip Lining in Jamaica and a whole lotta butt in the sand toes in the water in Haiti!
Dear New Front & Back Door: I LOVE you! Like legit LOVE you! So I always knew the back door was on its last leg but I was told by the contractor that it was just a matter of time before it actually fell outta the wall. FANTASTIC!
Dear new Back Door Key Lock Pad: You are my new BFF like seriously! I can not express the amount of love I have for you! To know I can run out the door and press a button to lock it and then type in my top secret code to get myself back in…PRICELESS!
Dear Wine Tasting, Dinner and Dancing: I am ready for you. I have been anxiously waiting for this day to come!