Yes I am gonna do just that today! Thankfully the good news is today is the last Monday I have to deal with for the next 2 weeks. 
COME ON VACATION!
How was everyones weekend? Mine was good. Minus the little mishap I had. Sorry
Angela
. I will get into that in a second.
Friday
Nemo was hitting us and caused work to close early. THANKS NEMO! Thankfully when I got outta work it was only raining. Even when I finally went to bed Friday night it was still only raining but Saturday when I woke up I woke up to a good 6 inches of snow. Well played Nemo. Well played. When I got home from work I decided to try a new recipe. Salmon over Sweet and Sour cabbage.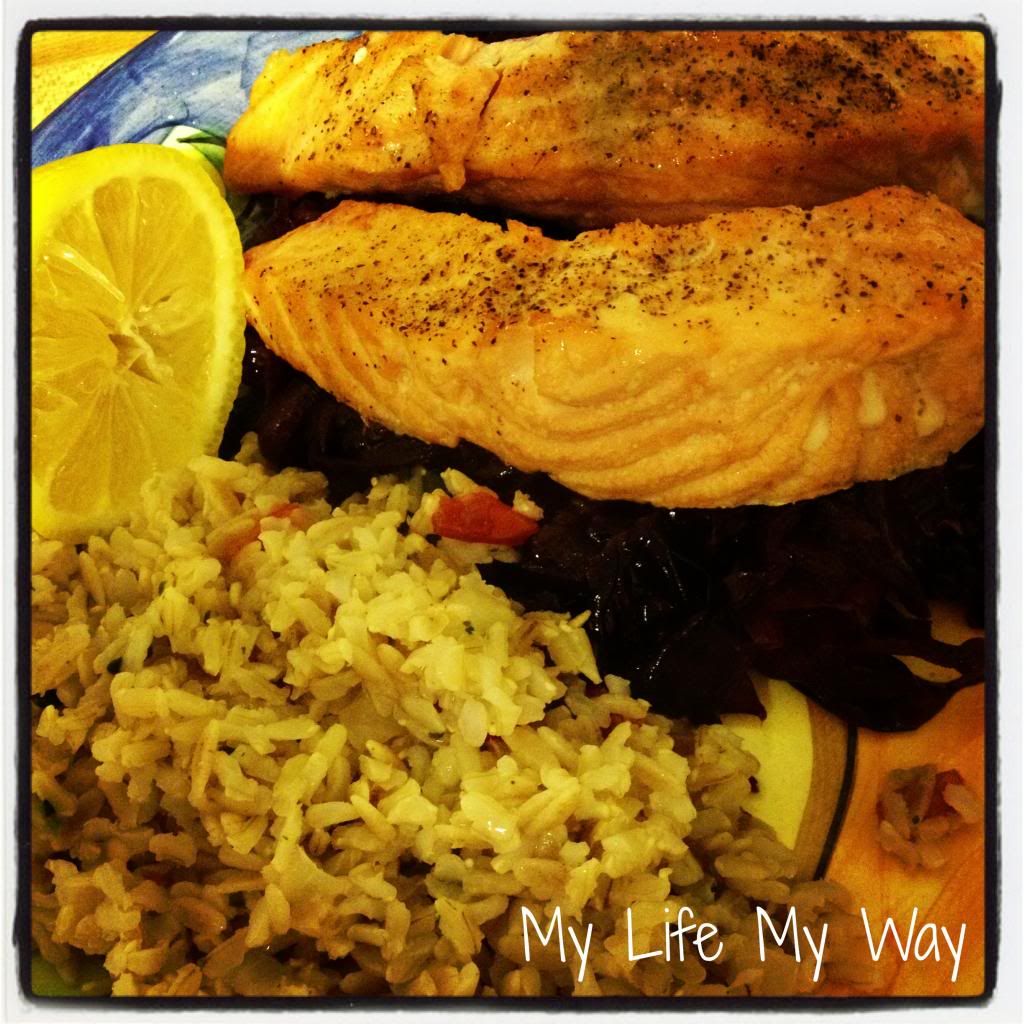 Saturday
like I said I woke up to about 6 inches of snow. No bueno. I was not thrilled about having to shovel the driveway but Rylie was stoaked to get out and play.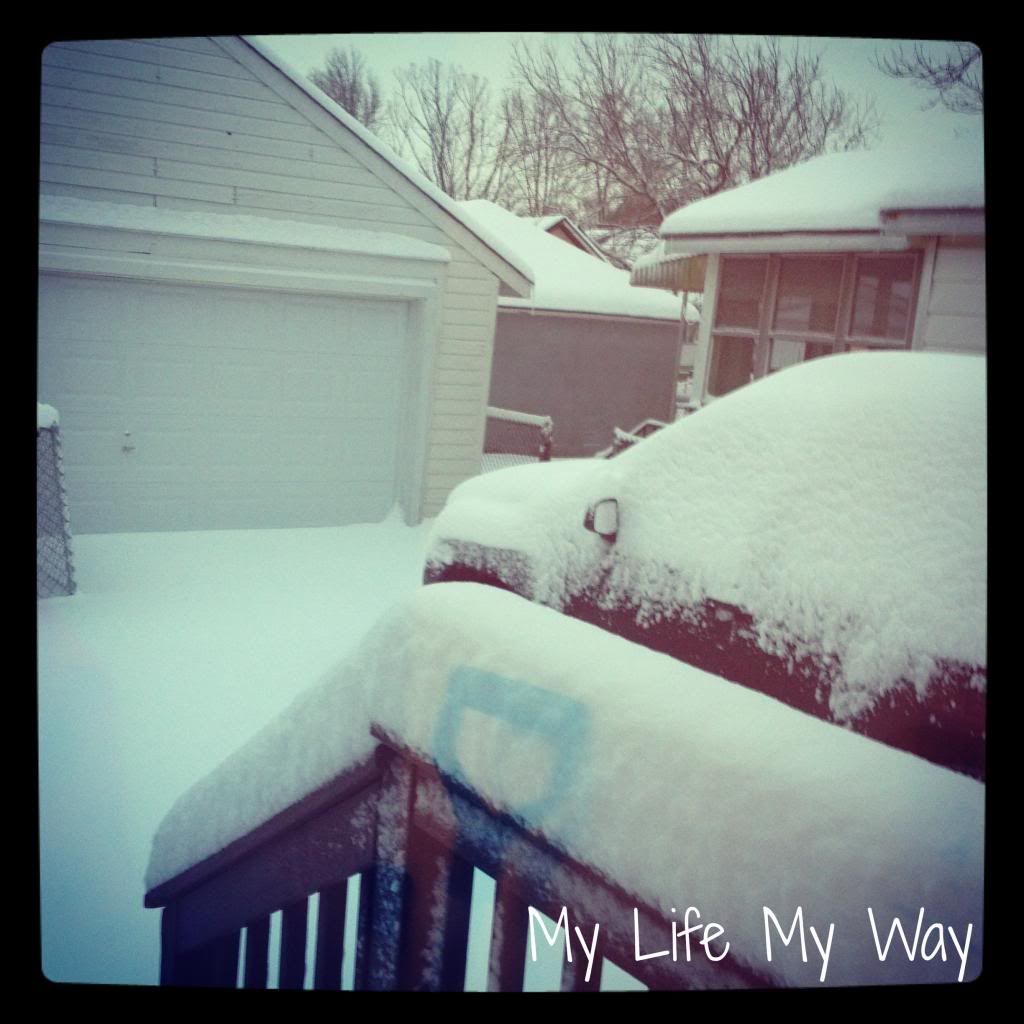 After we played for a bit I came in and made Clean Banana Pancakes with Turkey Sausage. So good!
This is where my Saturday took a slight change of direction. See I was supposed to go to
Angelas
Surprise 30th Birthday Party and I had it set in my head that it was supposed to start at 7pm. Well about 1:45pm ish I was at the nail salon. I was waiting my turn so I jumped on Instagram and was scrolling through my feed when I saw a picture that Angela posted. It was captioned "Party Ready" I thought to my self wow its kinda early for Angela to be ready for her party. I shrugged it off and got my nails done. Then I looked at the invitation and realized that nope it was not to early for Angela to be ready. Why? Well her party started at 2pm. FAIL! Saturday night I texted her and told her how I messed up and thankfully she understood but man did I feel terrible! Sorry again Ang! 
Saturday night I wound up going to dinner at It's Greek to Me and then went to Barnes & Nobel for a while then called it a night. 
Sunday
I had to teach in the morning in Freehold. After I was done I went home threw dinner in the crock pot. I tried a recipe I found on Pinterest and it was a success!
I will be making this again!
I got dressed to head to the Pet Expo for a bit came home did some laundry and called it a day.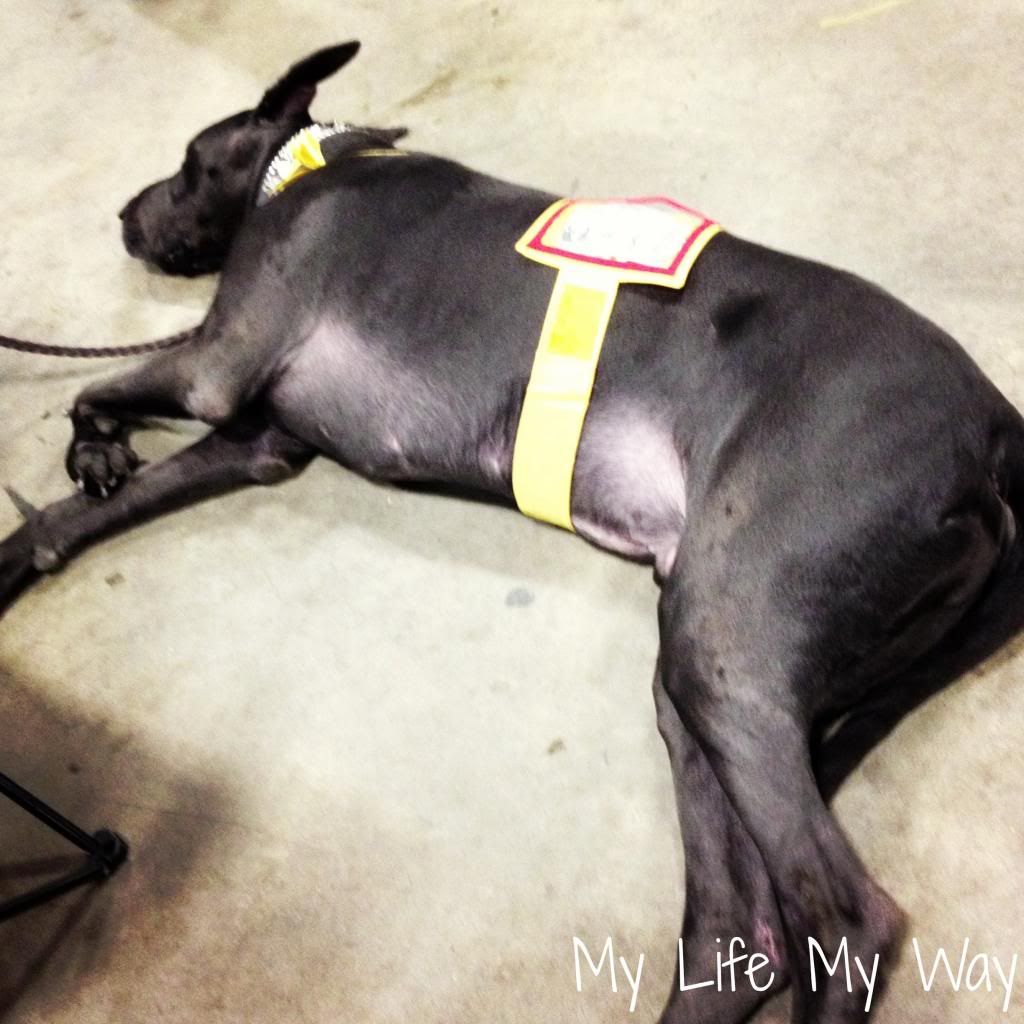 On an unrelated note would anyone want to guest post for me while I am away? If so shoot me a email.  No specific topic anything you want to write about is fine by me! 
What did you do this weekend?