Guys the time has come I have finally been able to sit down and edit some pictures and get some recaps done! Are you as excited as I am to relive my vacation? Oh how I wish I could go back right now especially since I noticed this morning that my tan is starting to fade.
Sad face.
Anyway lets begin…
Shortly after arriaving in FL and getting settled at my parents and visiting with some family friends I ventured off to the beach to put my toes in the water! 
The day dad and I went out on the boat was so much fun! Like I said I do not get to spend to much time just him and I so when we do its always nice!
Since Dads boat is on the Inter Costal he keeps it in a garage and when he wants to go out on the boat the people at his dock need to get it and launch it for him.
**Dad is talking about getting rid of his boat down there since he don't use it as much as he would like and you better believe if he does that baby is comin to live with me! **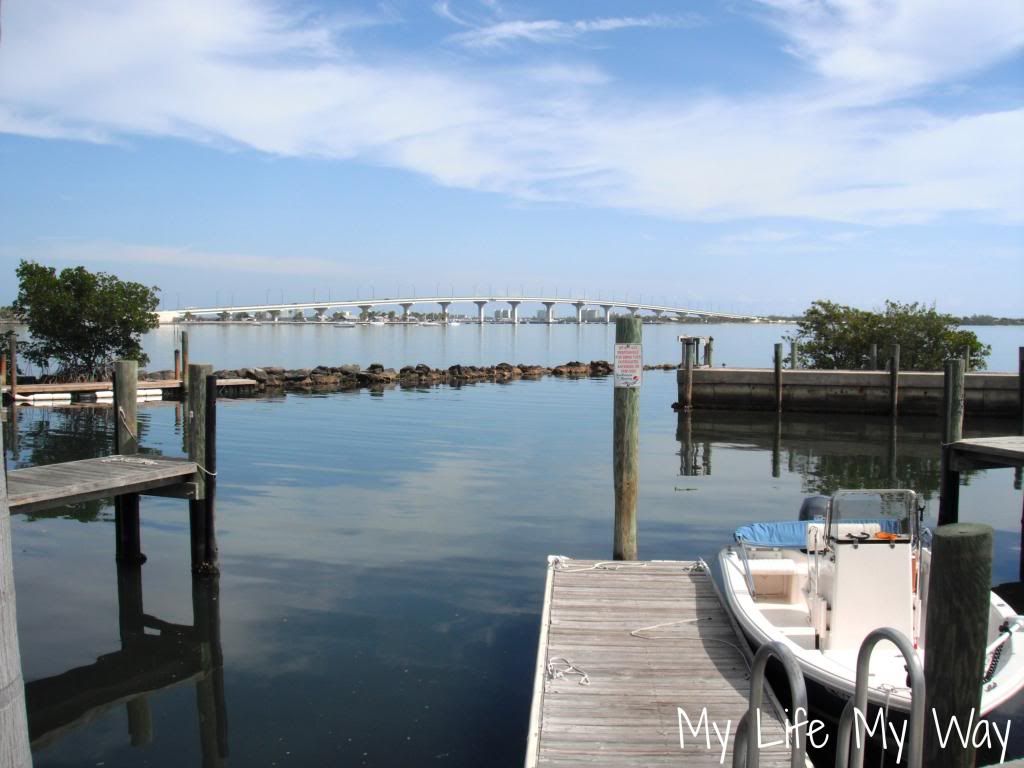 The dock that my father keeps his boat at.
What a view!
Pops!
Me and pops!
You can read the full recap of that day HERE! Really go do it! 
The other thing I think I may have failed to mention until now is I made friends in FL! While I was sitting by the pool one day among all the old people -no offence to old people truth be told I love them- I noticed 2 girls about my age layin right near me. We got to talking exchanged names and numbers and became quick friends. Seeing how we were the only 3 under the age of 35 we decided we needed to band together and entertain each other. Boy did we! We wound up going stand up paddle boarding and let me tell you it was so much fun! Shannon and Jen who are from Canada had seen something about it and since they couldn't get on the internet on their phones I did and we found out it was just up the street from where we were. We ventured out and had a blast! Jen who happened to be 5 months pregnant killed it!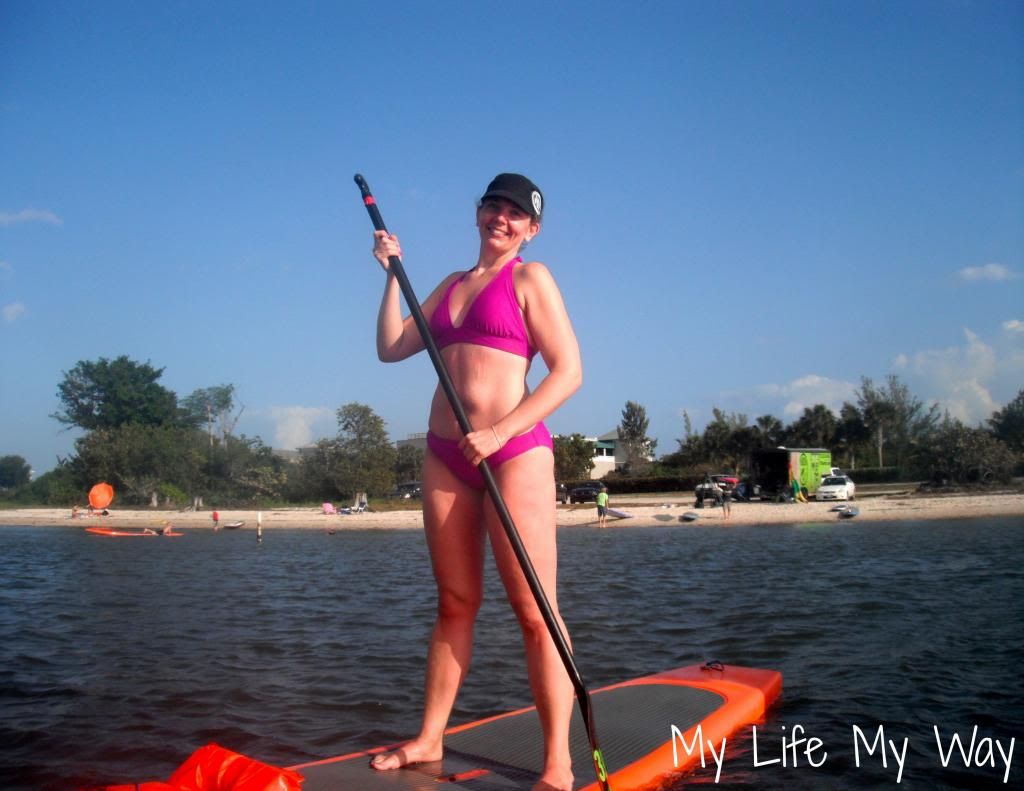 I have heard so much about paddle boarding and it is something I have always wanted to do so I was so excited! I have to say it was a lot easier than I thought it was gonna be. At least until I had to paddle myself into the wind. OMG what a workout! I can't wait to do it again!
Shannon, Jen and I out in the middle of the water! So much fun!
The day before I was leaving for my cruise I found out that it was Jens birthday. Shannon and I conspired and got her a cake and we celebrated at Jen and Shannon's place.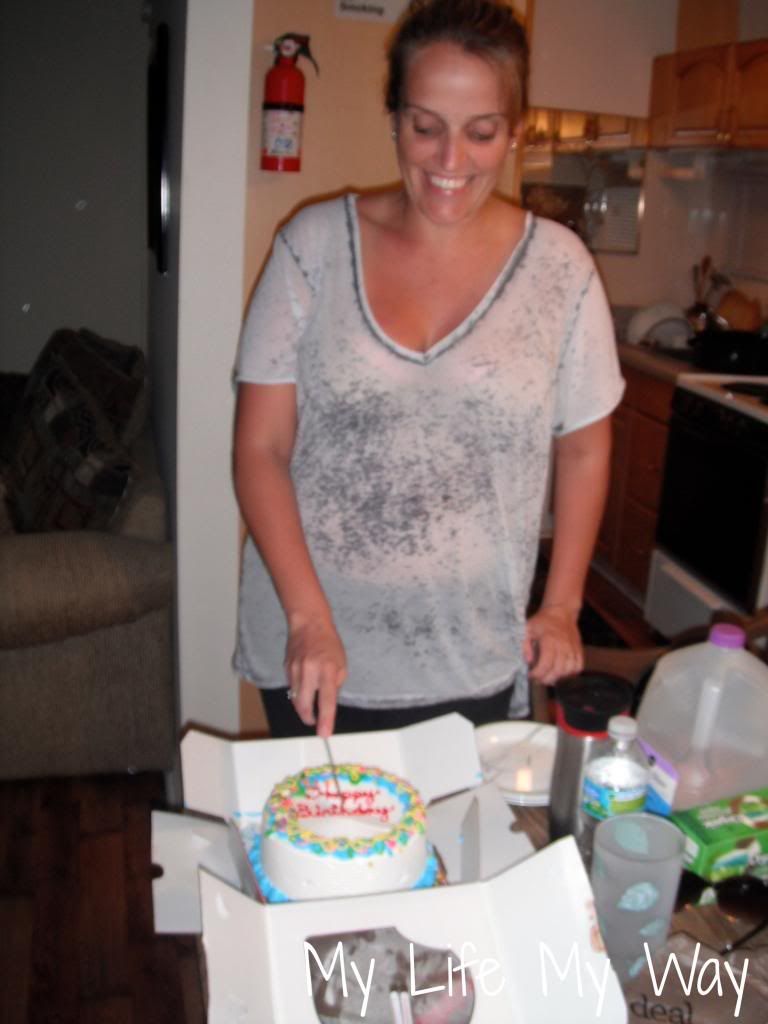 Jen had no idea that we were doing this so to say she was surprised is an understatement!
Shannon, Jen and I all exchanged phone numbers and I hope to keep in contact with them and see them again some day! Maybe a trip to Canada or if they ever come back to the states!
So to say my stay in FL was a success would be a accurate statement and I think I may just have to make this a yearly trip!
I also lucked out with the weather! Apparently the week before I was there they were going through a cold snap and it was in the 60's all week. The 5 days I was there they had record high temperaturs! REALLY?!?! 85* plus days! Heck even the last day I was there it hit record breaking temps in the 90's in FEBRUARY! Thank you weather people!