Have you guys ever heard of
eShakti
?
I am sure you have, but just incase you have not click on that link up there and go check them out they have some super cute things!
Anyway, the fine people of
eShakti
asked me if I would like to pick out a article of clothing in exchange for a review of it.
Ummmm….HECK YEAH!
How stinking adorable is that skirt?!?!
As soon as I saw it I knew I had to have it so I sent in my request and much to my surprise this fancy little number came in just intime to go with me on my cruise!
Also let me just note that the amazing thing about this company is you can CUSTOM STYLE your clothing.
How cool is that?!?!
I decided that I wanted my skirt to hit just above my knees and I wanted it to have pockets!
I paired this little number with a simple white tank top and put a simple white cardi over it.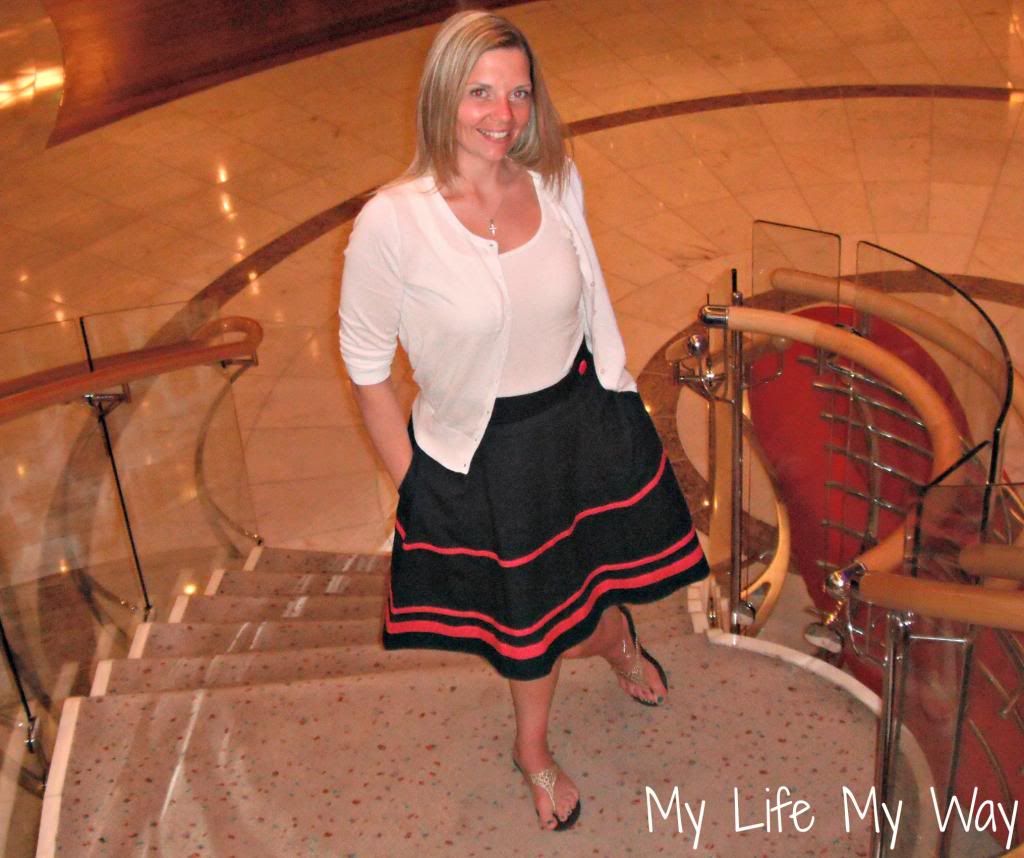 Rockin my adorable new skirt on the first night of my cruise!
LOVE LOVE LOVE the pockets!
Can we just talk about the pockets for a second. LIFE SAVER! I didn't want to carry my wristlet and because this fancy little skirt had pockets I did not have to!
Did I mention how much I love the pockets?!?
LOVE!
Thanks
eShakti
for hooking me up with this awesome skirt! I can not wait to wear it again this summer!
One last thing before I go the awesome people of eShakti have given me a discount code to share with you!
Just enter MYLFEMYWY1 at check out to receive 20% off your purchase!  
20% discount code is valid till March 20, 2013.
Take advantage of this people and don't forget to get your item customized!
Happy shopping!
**I received this skirt in exchange for my honest opinion of it.**