This was the stop I had been waiting for all week! 
Why? 
Because we were going

ZIP LINING! 
Once the ship was docked we meet up with our tour guide and headed out! We had a short 20 minute bus ride through the narrow windy streets of Jamaica with a HYSTERICAL bus driver that gave us many laughs.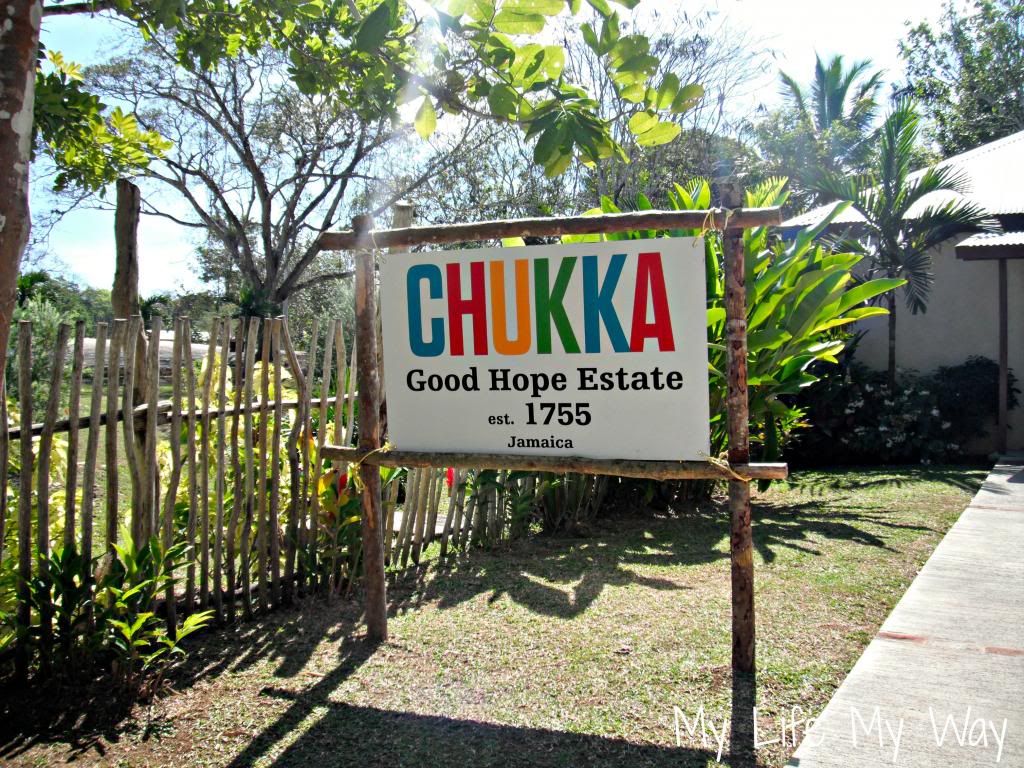 Now this was not my first time at the rodeo so I knew what the expect! Not everyone in the group on the other hand knew what was going on. We got our harnesses on listened to the safety instructions and flew through the air like spider monkeys! 
This is the view from our first platform. 
Gorgeous!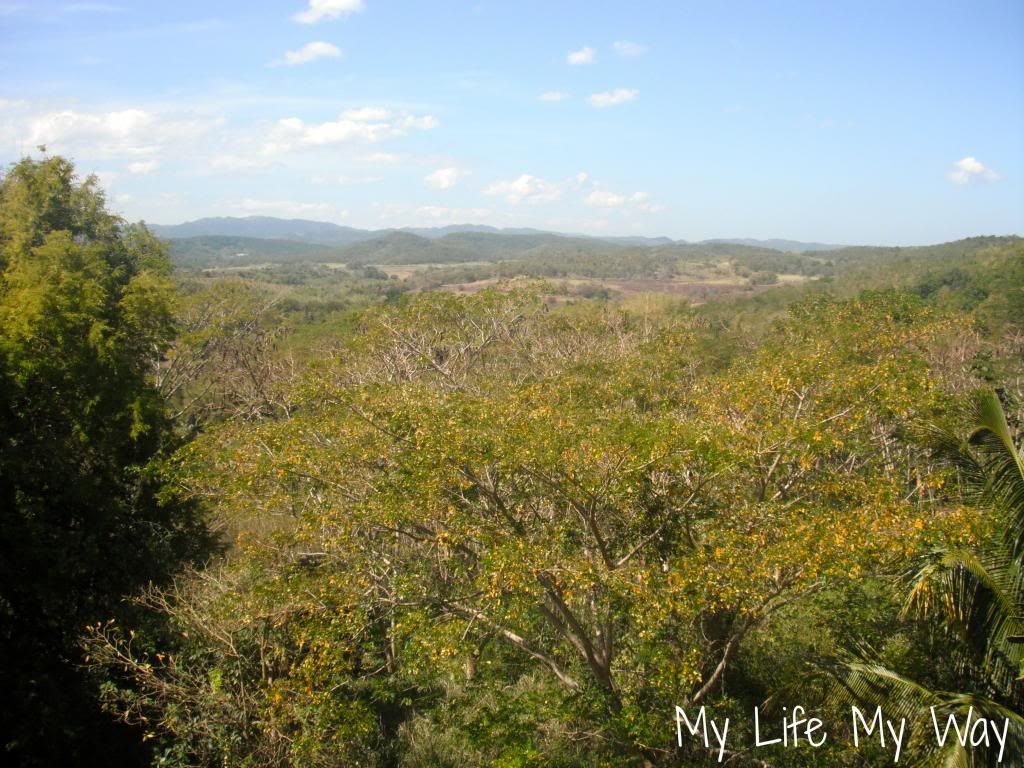 Now there was zip lining offered in Labadee however, the difference between zip lining in Labadee and zip lining here was the fact that in Labadee it was only 1 line over the ocean where here in Jamaica it was 7 lines through the forest! 
After we were done flying around like spider monkeys and were dropped off back by the port we wondered around the stores and stumbled upon a place to grab a little bite to eat. 
I had some awesome wings in a mango sauce washed it down with a local beer.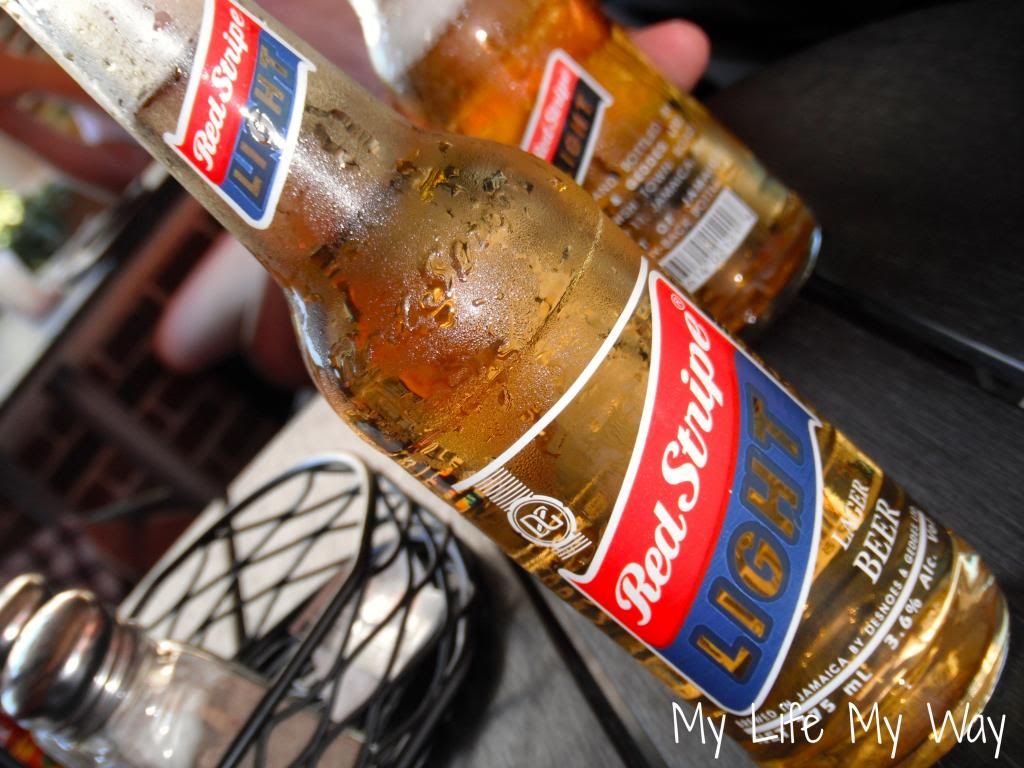 After we ate we walked around the shops some more and made our way back to the ship to get ready for the evening. 
Jamaica was absolutely amazing and I would not have changed the experience for the world! Zip lining is a complete thrill seekers joy and if you EVER have the chance to do it I suggest you do it!