Ok so As ya know the NJ Bloggers Meet up was this past Saturday and sadly it wound up being just
Kenya
,
Katie
and I. None the less we still had a good time. I however failed to upload the pictures from my camera to my computer so you only will be getting pictures from my phone.
Kenya and I meet at
Molly Maguire's
at 4pm and hung out and ordered food because lets face it we were starving and we didn't know who else was coming other than Katie and at that point Katie had texts me saying she was not sure how late she was gonna be.
After deciding to "splurge" on a meal I wound up ordering a turkey burger with avocado and fries. Don't worry friends I chased that down with some warm apple cobbler.
I win!
Katie showed up abut 5ish and we all hung out and talked for a while and boy did we get some funny comments. Which I am here to share with you today!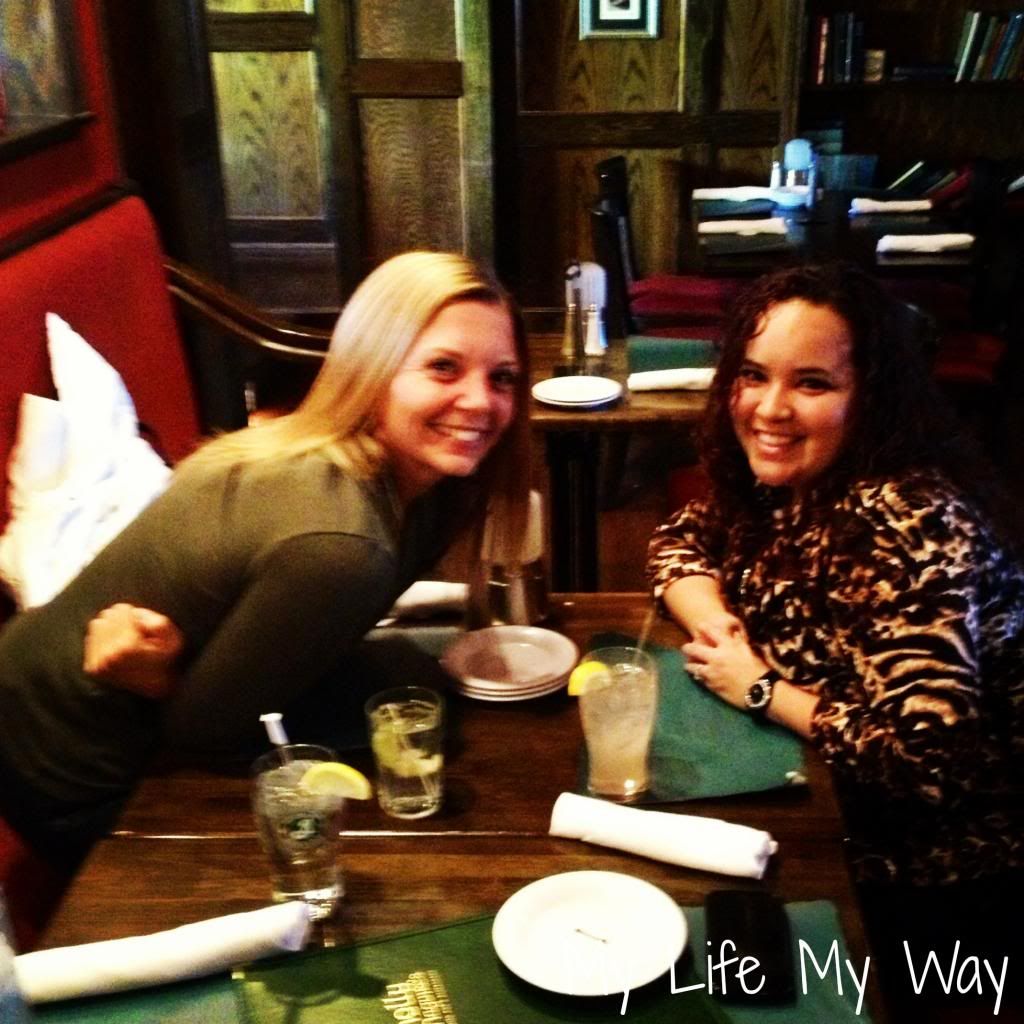 Kenya and I
Cherries….yeah there is totally a story behind this…
Said warm apple cobbler. Yum!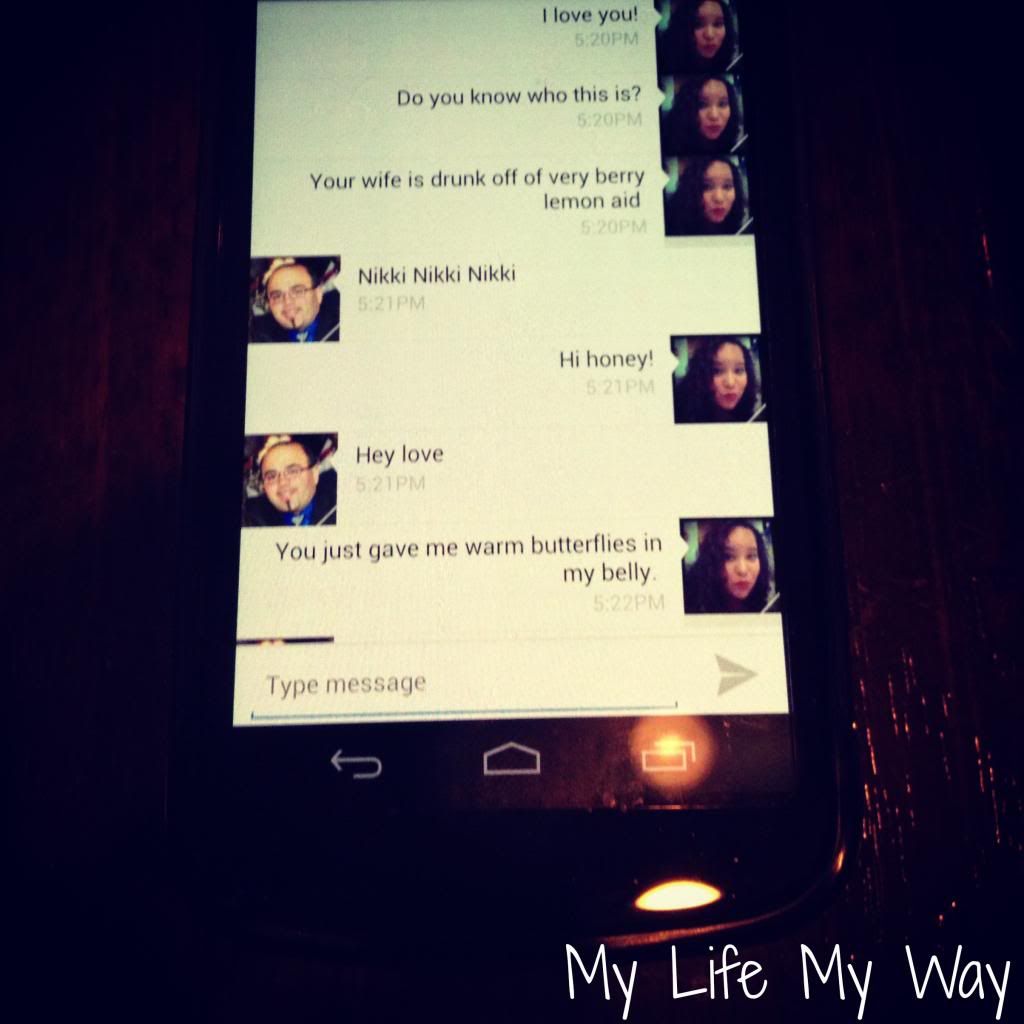 This is apparently what happens when I get a hold of your cell phone. I have conversations with your husband. Good thing he loves me. Granted he loves Kenya more but he SHOULD!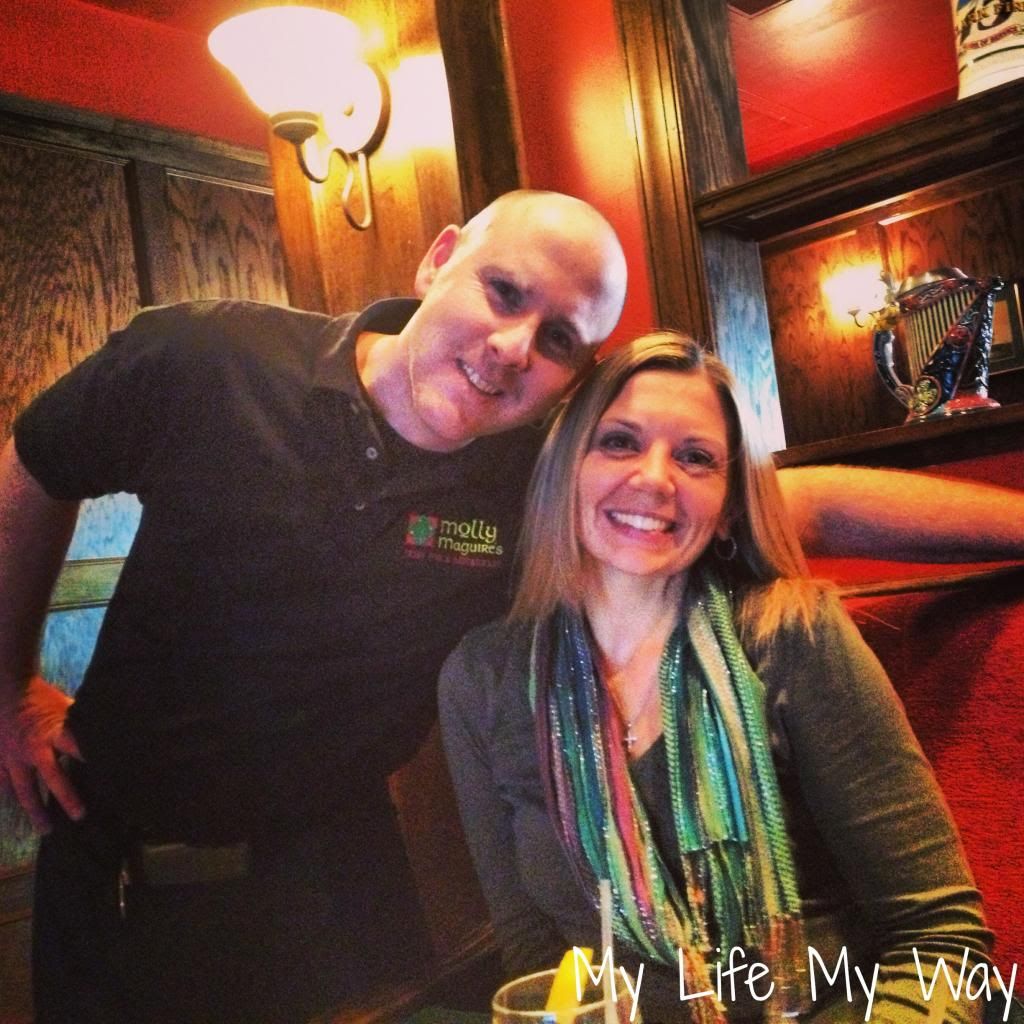 Meet Russell. Russell was our waiter. Poor guy had no idea what the hell was coming. He was a good sport. Specially considering I kept whisper screaming his name. Sorry ladies he is not single. Actually he is married with a baby on the way! YAY! Congrats Russell! 
What bloggers do at dinner. iPhone in one hand DSLR in the other. 
I swear Katie was there but somehow I only didn't take any pictures of her with my iPhone. I will get more pictures up when I get them on my computer.
Now lets get into some of the quotes of the evening shall we?
"Lebanese people" Mind you Kenya was trying to say Les Mills people.
Tweeter
A conversation between Kenya and I…
ME: What are you doing tonight?
K: Idk husband asked what time I'll be home. I said by 8ish so I'm sure he wants to do something.
ME: Hump?
K: Nah it's that time of the month whomp.
ME: What you don't hump during humping?
Really Nik? 

I had a pickle with my burger…
ME: to Kenya Do you wanna pickle?
K: No I got one waiting for me at home.
Kenya goes to give her phone number to Katie and says the first 3 numbers 862 and I bust out in 8675309!
Russell was going through the desserts and none of them warmed my pickle he mentioned apple cobbler. I asked him if it was warmed and he said that he is the man that made my apple cobbler warm.
We are sexy bitches with un-pooped cherries. Pooped? Really? Good job Katie!
While talking about online dating Kenya asked "Is that like 1st base for online dating?"
Kenya announcing that she had to swallow.
While talking about getting a tattoo next Saturday…
ME: Oh Katie I'm getting my tattoo next Saturday!
KATIE: What are you getting?
KENYA: MY FACE!
ME: Not so much.
Kenya goes to pop her bc and says "This is how we avoid little Kenya's from running around."
We were taking about things we used to like when I said this gem…
"I used to like a lot of things I don't like anymore but I still like dick!"
Yeah I went there

There was Irish music on in the background and Kenya announces…
"This music makes me wanna river dance."
Poor Russell was such a good sport with us. He came to our table to see how things were and if we needed anything and says…
RUSSELL: What are we doing?
ME: YOU!
Such a good sport! 

Kenya was drinking her water and says…
"I just swallowed a lemon seed does that mean a lemon tress is gonna grow in my belly?"
Lets hope no Kenya, lets hope not. 

Needless to say there were lots and lots of laughs and we all had a good time. We missed you all and hope you can make the next one. Which speaking of when is a good date for the next one we would love for more people to come out!