Exhausted
Proud
Accomplished
Overwhelmed
Enlightened
Empowered
Inspired
Excited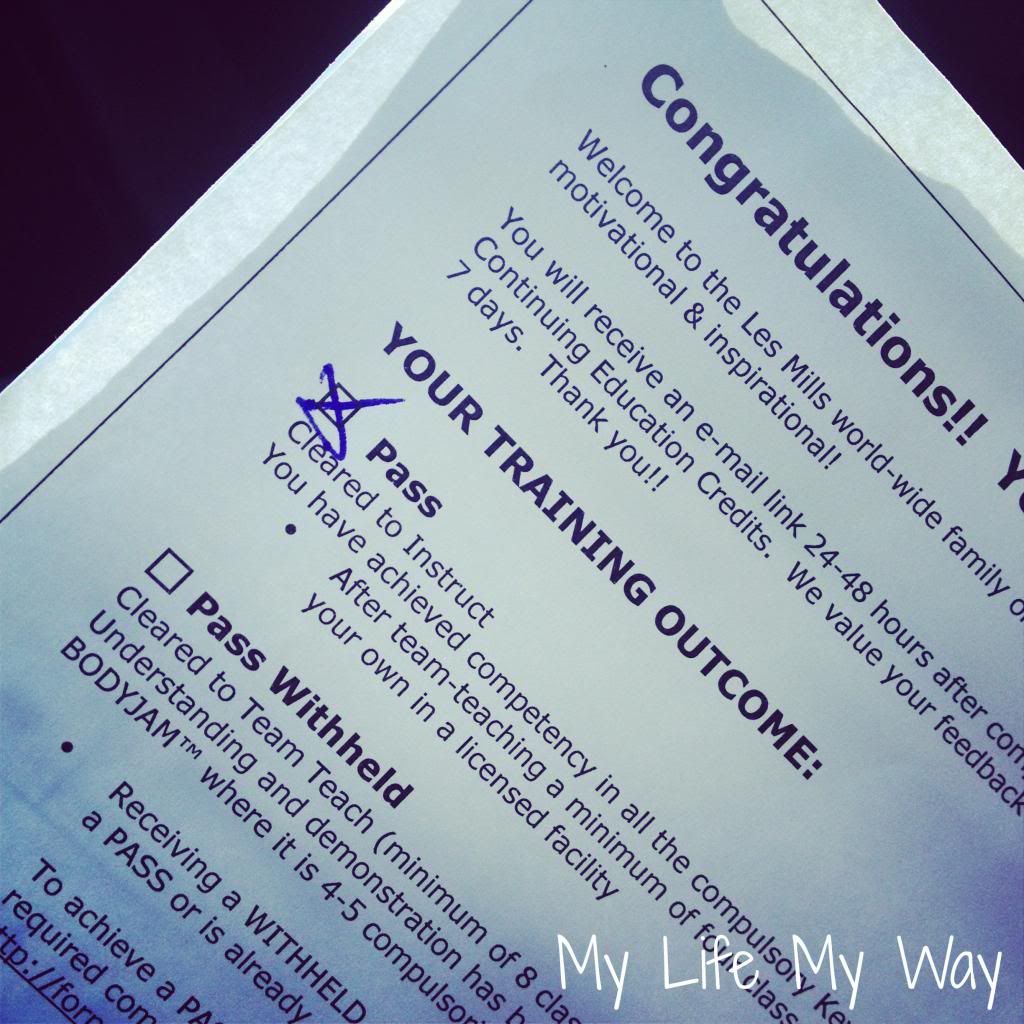 Guys I have so many different emotions going through my head right now I do not even know where to start. Those right there are only some of them.
This weekend I went through
BodyPump
Initial training through Les Mills and let me just say although I am thoroughly exhausted I am so so glad I did it. It is just another step in my ultimate goal to cut back on the amount of time I spend at my regular job. I eventually want to cut back to the minimum amount of hours I HAVE to work at the port and I want to get more into health and fitness between teaching group fitness and becoming a personal trainer. This was step 2. Step 1 was becoming a
BodyCombat
Instructor.
The group of people I had in my training were AMAZING! Seriously I couldn't have asked for a more motivating bunch of people.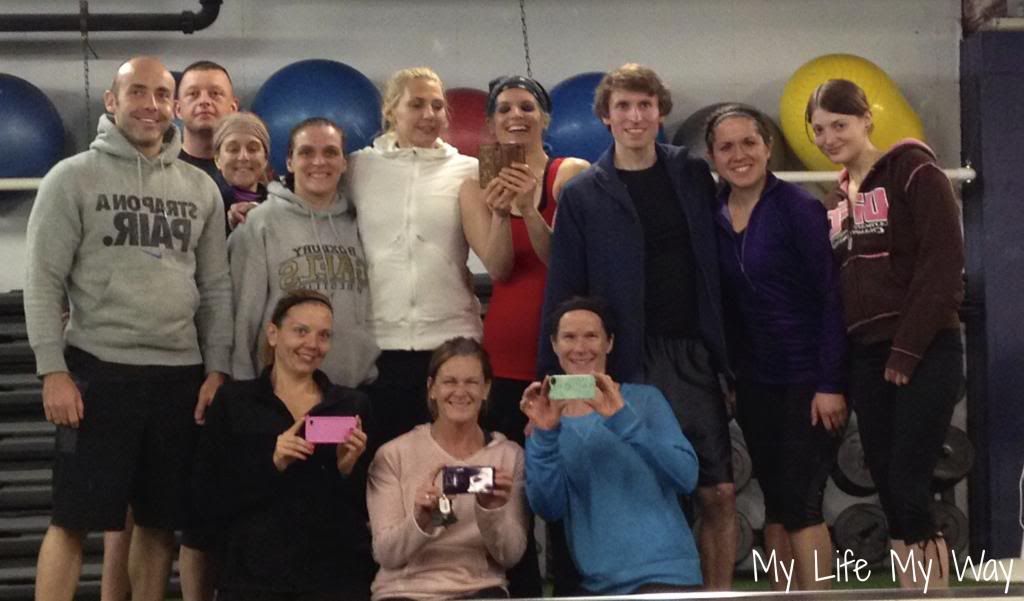 We all have knowledge of the program and have been taking the class for a while so we all knew what was going on which that alone makes things so much easier. The lady in the white shirt in the middle was our master trainer. Her name is Jackie and she was kick ass! Seriously that woman was awesome!Saturday when we were all there and checked in we started right away with the master class and during the class Jackie made a comment something along the lines of "Oh this weekend is gonna be fun you guys know your shit." Right then and there we all knew we were in for a ass whopping. Seriously. After master class we did some education and then we did some technique work with double our regular weight for each exercise. REALLY?!?! We were all convinced that Jackie was out to kill us. Surprisingly enough we all had awesome technique with minor things to work on so we didn't have to spend to much time working on that. By the end of the day we all had to present our tracks and we got feed back on things we needed to work on. We ended a little a head of time on Saturday which was awesome because I had to drive an hour home anyway.
Sunday morning I got up and I was sore.
I knew the rest of the day was gonna be fun. Can we say sarcasm. Yup!
Well I am on my way to training and I left my house by 6:45 to be there by 7:45 and as I am coming down the hill right before the gym I am in my own little Pump world reviewing my track and all of a sudden there is a cop with his lights on behind me. REALLY?!?! I shot one of the girls Kellie from training a text letting her know to tell Jackie I got pulled over. Now at this point I am freaking out because if we are late we have to do push ups and lord knows I was in no condition to do push ups after what I had been through on Sunday. The officer comes to my window asks me if I know why he pulled me over. To be honest Mr. Officer I have no idea. Well apparently I was doing 78 in a 55. OOPS! I honestly has no freaking idea. I said I was sorry I was in my own world reviewing for pump training that I was on my way to. He didn't want to hear it. Mr. Officer gave me a nice little speeding ticket. Thanks!
I get to the gym and I seriously make it with 5 minutes to spare! I walk in and the running joke was at least you don't have to do push ups! Thank god!
We started the day off with a fun little race where you link hands with the person in front of you through their legs. Yeah I know good morning to you too! If at any point during the race the chain breaks everyone on the team has to drop and do 10 push ups.
Well Kellie was first in our line I was behind her she runs comes back I link hands with her and we freaking trip! So we do our push ups and on we go with our day. Day 2 consisted of 3 presentations of our tracks 1 alone, 1 with our shadow, and the last by our self again with flash feed back. We also had a BodyPump Challenge. Yeah we were all scared for our lives.
We got through the first 2 presentations and then it was challenge time.
We were all scared because we were using 3 times our normal pump weight.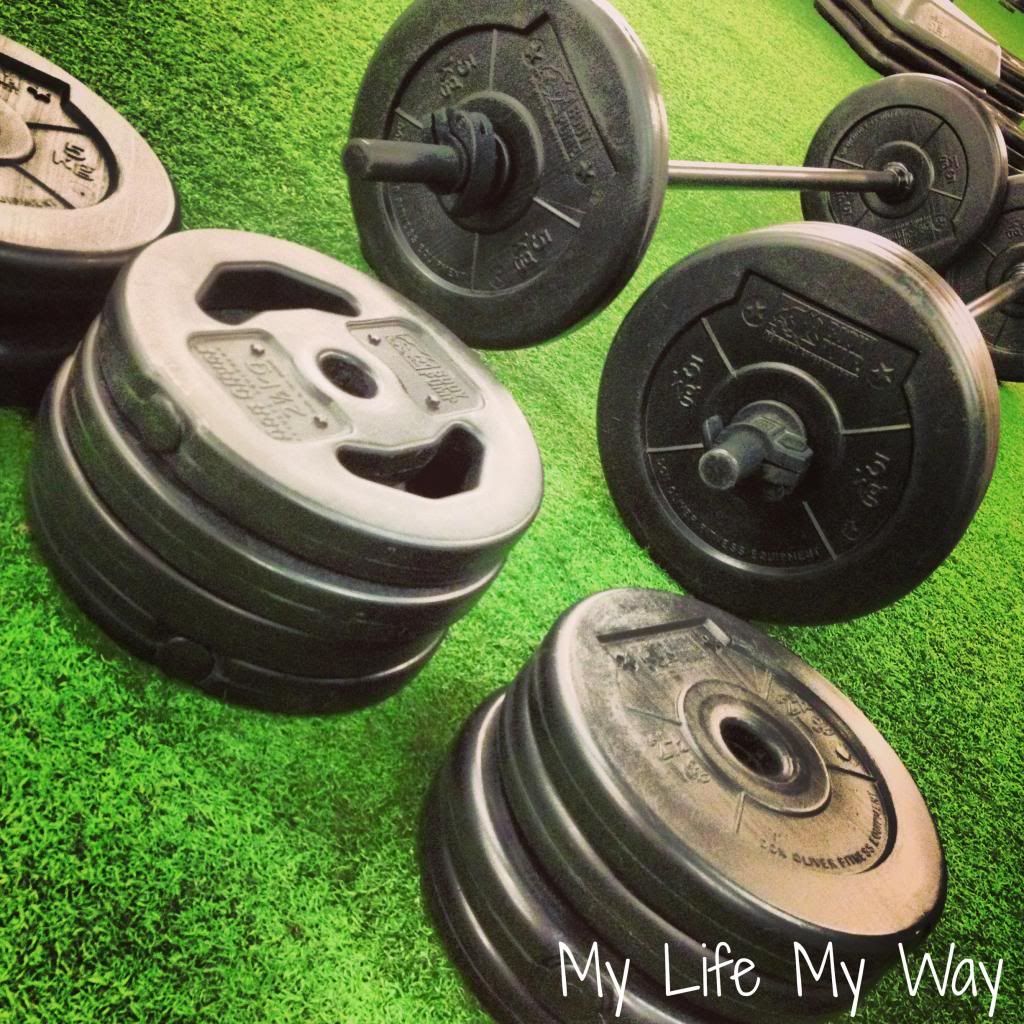 HEAVY!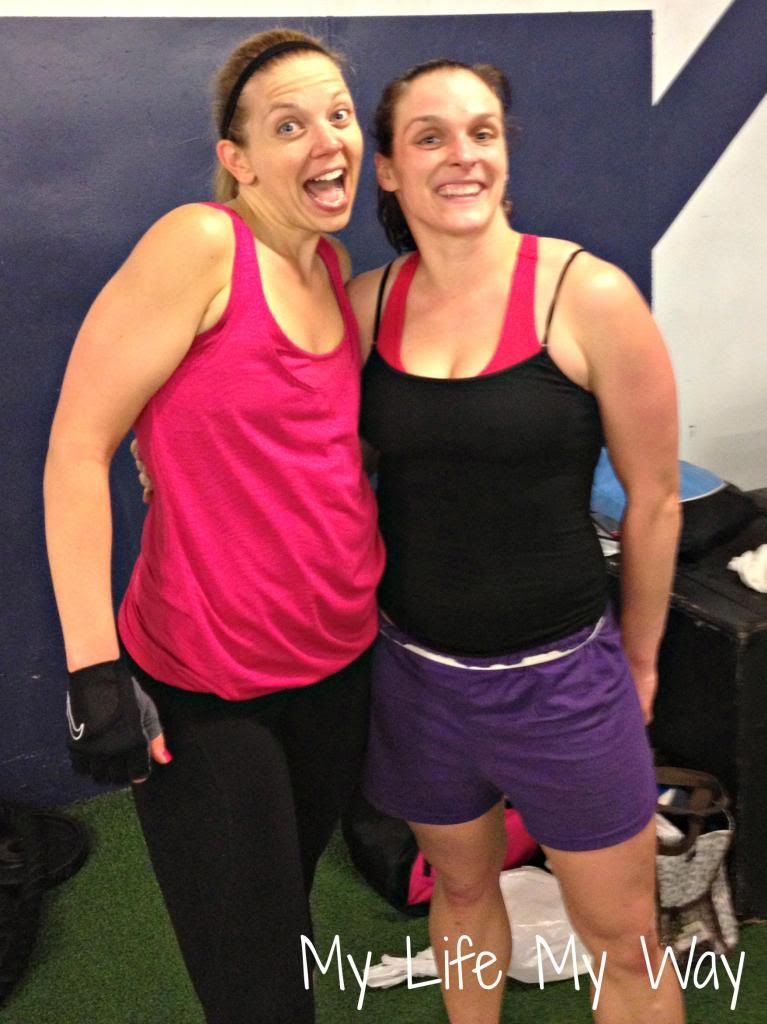 Kellie and I were partnered together.
By the end we were all frigging tired and we still another presentation left to go.
Me, Kellie and Ally at the end of the challenge.
Photo bomb courtesy of Allan.
By the end of the day we were all shot. Somehow we all made it through our last preventions and I know a lot of that was all the yelling and screaming of motivation from each other. Seriously we all lifted each other up all weekend.
By the time outcomes came we were all physically just SPENT. We all passed and are all cleared to team and get ourselves ready to tape and get our final assessments done.
I took today off of work knowing I was gonna be just done. I am so glad I did. I went for a massage this morning and it helped with the soreness and tightness I am dealing with. I am not working out at all today and possibly not even tomorrow but who knows. I gotta get on learning the rest of my release which I know most of it thanks to this weekend. I have to get the warm up, core track and cool down down and I will know it all.
Overall this weekend was so much more than I expected it to be. The last training I went through not all of us passed and it was hard to be so excited for yourself when someone else you know tried so hard but didn't pass. This time knowing we all passed we were all able to celebrate together.
Such a great weekend and another step in my ultimate goal done!