So I know its Tuesday but I am gonna recap my weekend today.
This past weekend was great! The weather was beautiful, my company was awesome the events that unfolded were great! 
Friday night like any other typical Friday I was at the gym. I teamed with Joe for Pump and nailed my tracks which I was happy about. Few more teamings and I will be taping. I want to get this shit done and over with ASAP so I can move on. 
Saturday morning Mr. Big Truck and I set off for Eatentown.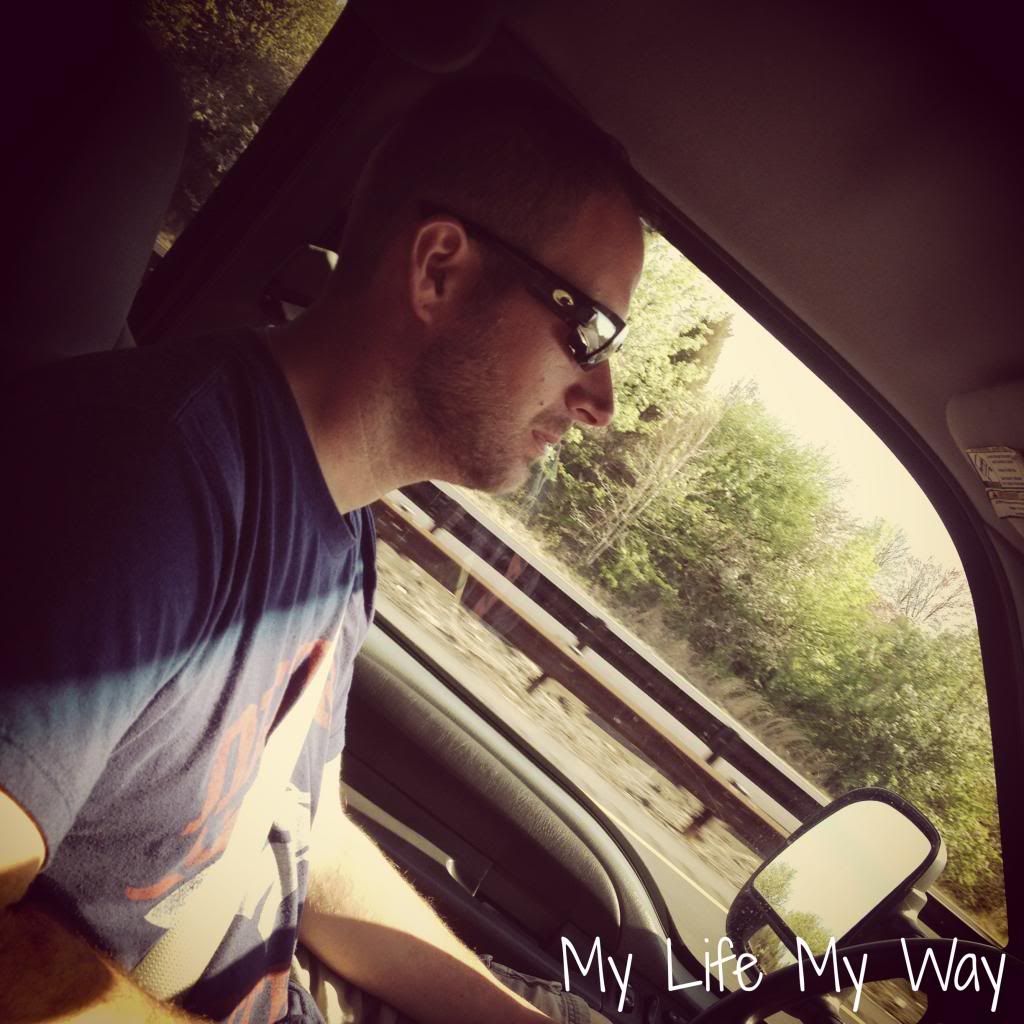 We needed to hit up Tropiquarium for him to get a new lid for his fish tank. While we were there I was this close to buying a tank and fish. I am the queen of impulse buying but I was able to control myself. Instead I was like a kid in the candy store and looked at all the different fish and took pictures.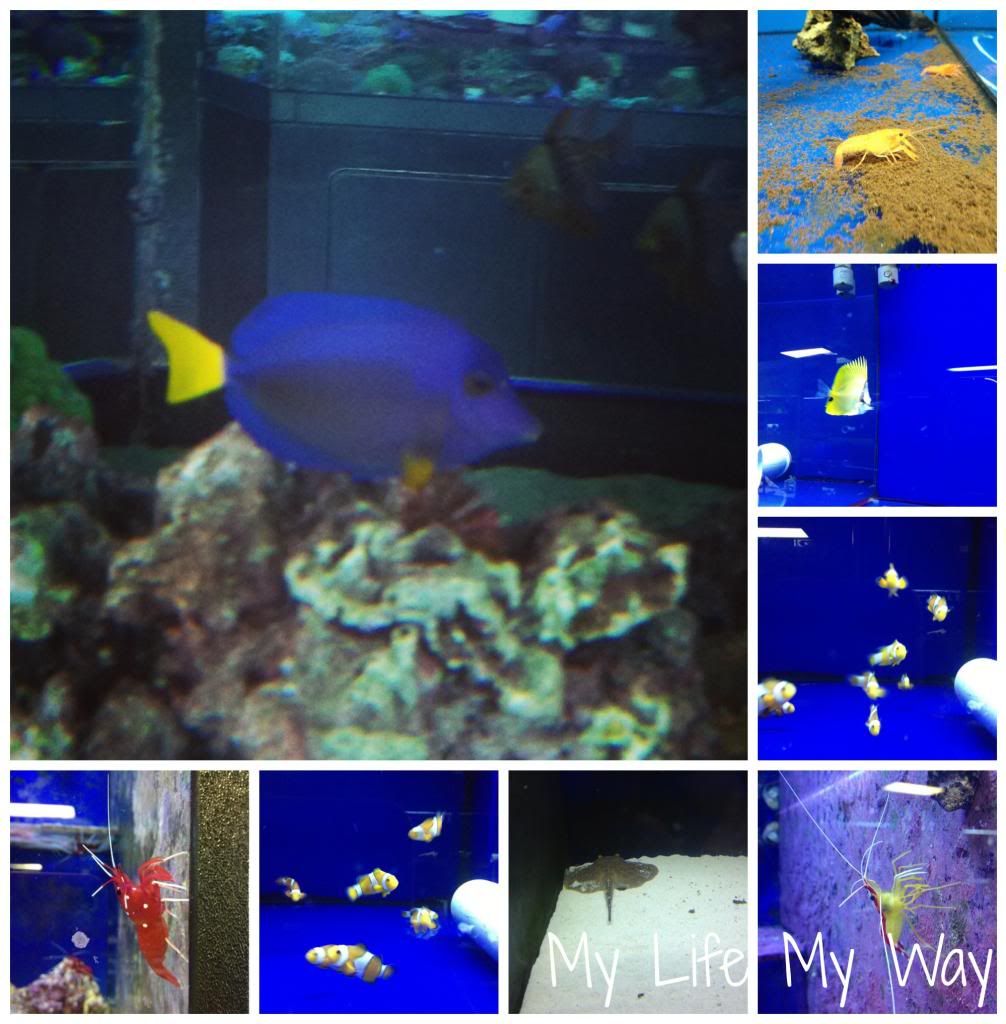 How beautiful are those fishies? I wanted to take them all home. 
After that we stopped by his house to put the new top on the tank and while we were there I meet his mom. She's so sweet. 
From there we hit up a local park Thompson Park and did a 4 mile walk. While we were walking we stopped on this one bridge and while we were looking out on the water I spotted a turtle. I named him squirt.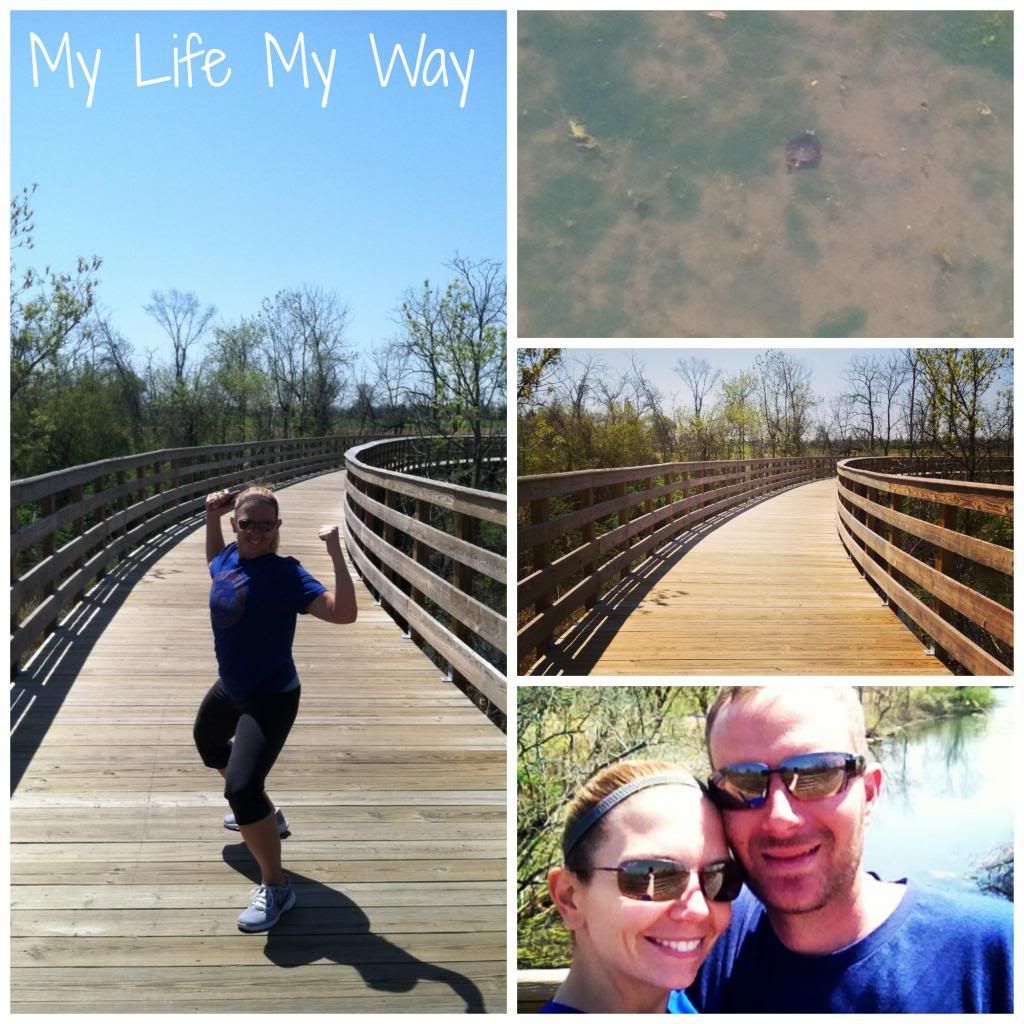 It was such a beautiful day out that I couldn't not do something outside. After our walk we hit up the farmers market and stocked up on fruit and veggies. We also picked up a few extra things of fruit because Mr. Big Truck brought his juicer over and we were gonna try a new juice. 
Saturday night we had my girlfriend Tammy's Surprise 30th birthday party to go to. Her boyfriend TJ planned the whole thing and I have to say he did such a good job. 
I have not seen Tammy in over a year so it was nice to catch up with her a bit.
After dinner the cake was brought out and TJ started to say a few words about how they had a hard year but Tammy has stayed by his side through it all and all of a sudden he took the little present off the top of the cake and he proposed! She had no clue and you could see it all over her face. 

It was a great night and I am so happy for Tammy and TJ. 
Sunday Mr. Big Truck and I juiced! 
Tropical Teaser 
2 Mangos pitted and peeled
1 Wedge of Papaya pitted and peeled
1 Spear of Pineapple
5 Strawberries
1 Kiwi peeled
OMG ya'll it was so dang good!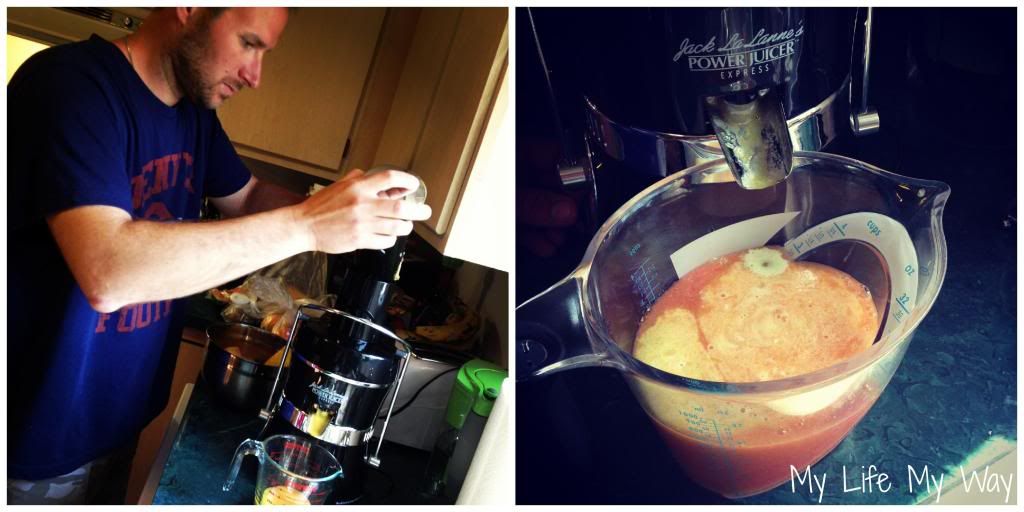 Sunday afternoon I had to go to Katies Combat tapping and she did so much better than the last time she tapped. I was really proud of her. I know she has put in a lot of time and effort into this and it's not and easy journey at all. 


Overall it was a great weekend.