Do ya'll know what happens when you take a Boston Terrier named Rylie and a Chihuahua named Zoe for a little play time at the park and a 6 mile walk?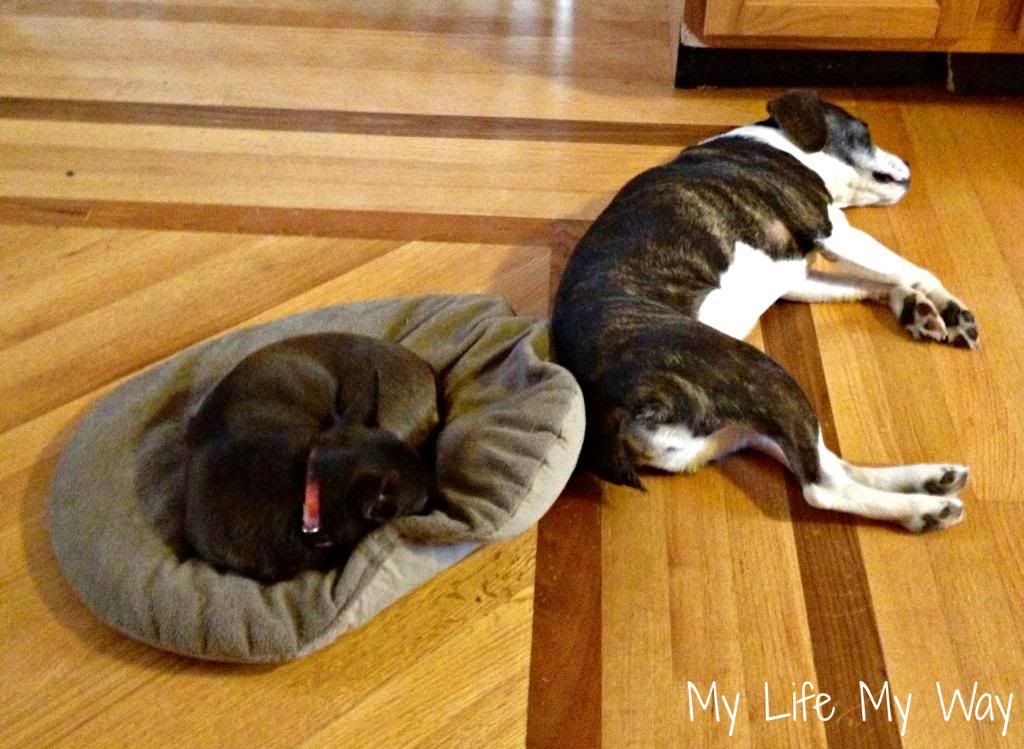 You get 2 dead dogs for the night and some peace and quiet.
I WIN! 
Now don't get me wrong I
LOVE
my girls.
LOVE
them with all my heart but shit sometimes I wanna just kick their bootays! They are very high energy which I
LOVE
because lets face it I am very high energy but sometimes, sometimes I just need a break. The only way I know how to get them to chill out is to run them to exhaustion.
The other day I had had it up the here with them. I am not sure what it was but man they were wound up like tops! I put their leashes on and off we went. We got to the park and I let them go.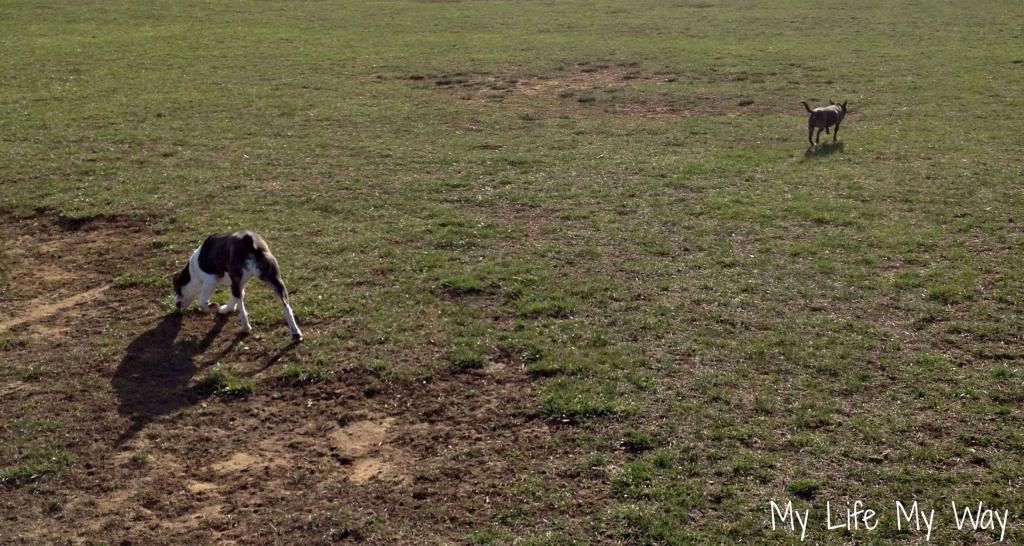 By the time we were getting back to the truck you could tell they were tired. Normally they are right next to me keeping pace but they were dragging behind. Needless to say by the time I got them home and settled in they were passed out cold.
Mission accomplished.
Girls: 0 Momma: 1