Hey Friends!
I have been freaking fighting with my allergies and guess who is loosing?
THIS GIRL RIGHT HERE! 
OMG I feel like I am dieing!
Legit.
I wanna rip my head off my shoulders its so freaking bad. My nose has not stopped running for what feels like weeks but in reality its only been one week. I have blown my nose so much that not its red and hurts. Not cool.
I'm teaming
Pump
tomorrow which should be fun. Joe has be doing 4, 5, 6, & 7 which is back, triceps, biceps, and lunges. I excited. I have not done anything with Pump since
training last weekend
. I literally just finished learning the choreography today for tracks 2-8 which is the meat and potatoes of the class so to speak. I know track 9 which is the core track so really I just gotta get the warm up and cool down down and I will be 100% with chorey. I hate warm ups and cool downs. Even with
Combat
I learn them last.
ALWAYS
.
In other news as I am
sitting
standing here writing this I just got this picture message from Mr. Big Truck.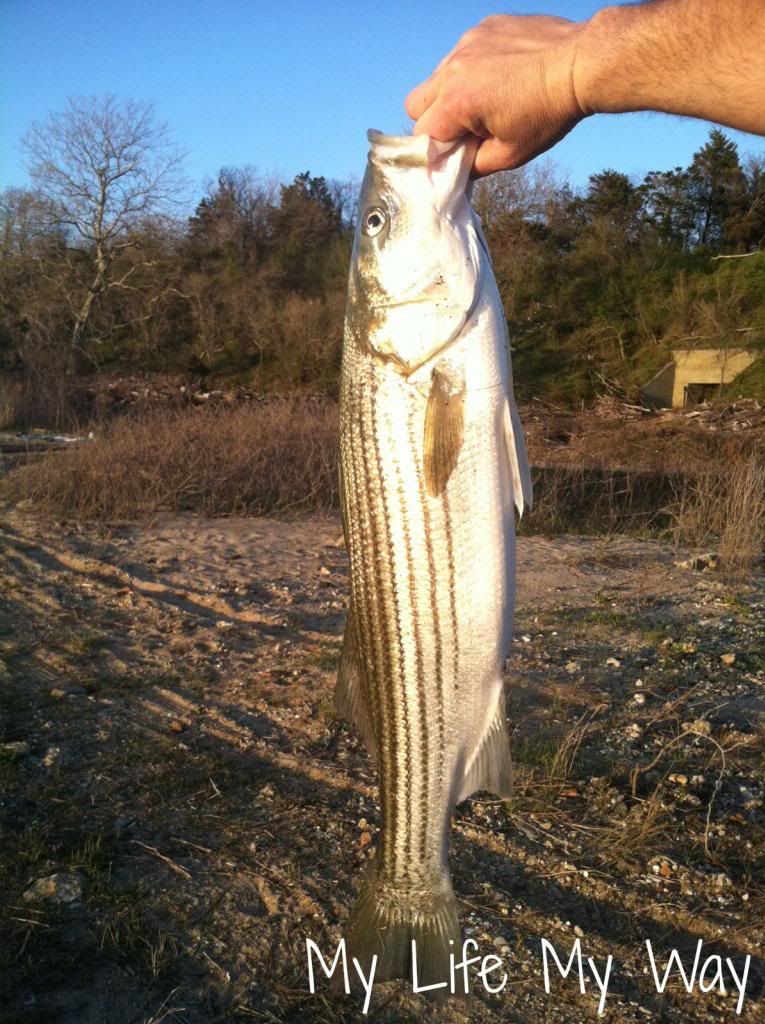 What you don't know what that is?
That's okay because I had to ask too because I am not a fish expert.
That friends is a 28 inch Striped Bass.
Needless to say he was a happy camper.
Anyway I have loads of laundry calling my name.
Yes LOADS.
Happy Friday Eve!